February Snapshots
February was a quiet month around cyber space for us, as we spent more than half of the month sans Internet at home. It's trained us to be a little more productive though, which is never a bad thing!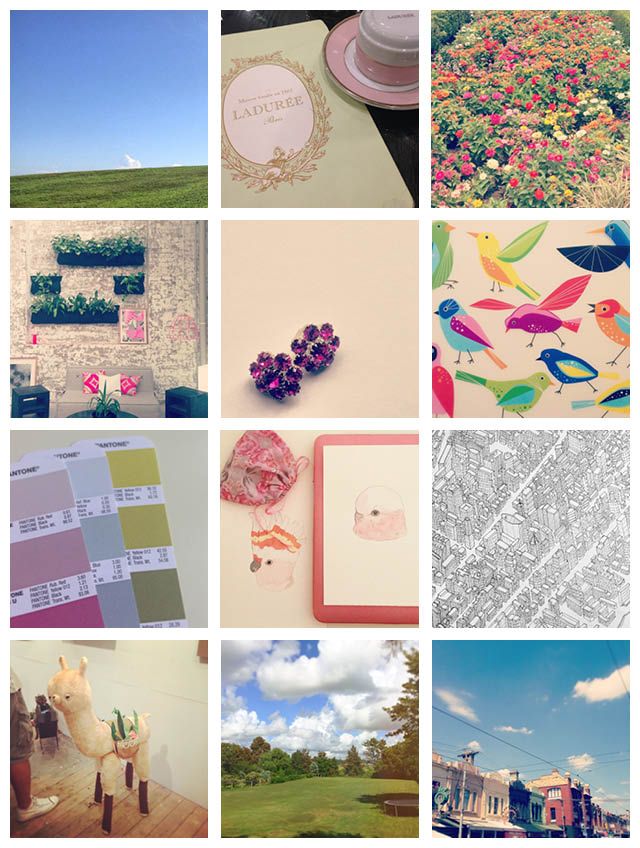 - We enjoyed ridiculously good weather at our local park. Perfect for afternoon strolling
- A visit from out of town family called for a visit to Laduree, for macarons as good as they were in Paris.
- Koskela's first birthday in Roseberry, and some sparkly earrings nabbed from Megan Morton's Greatest Stylist Garage Sale
- Friendly new placemats that Joshua brought home
- Picked colour palettes for new projects
- Sent out a very pretty pink package to a lovely lady in Newcastle.
- Started on some big, time consuming illustration pieces for exciting new projects
- Cat Rabbit's show at The Tate
- A super quick trip to the Hunter and jealousy/admiration for our friends new backyard as big as a football field
- Beautiful Melbourne to round out the month, a weekend full of family and long overdue catchups!