Deck the Walls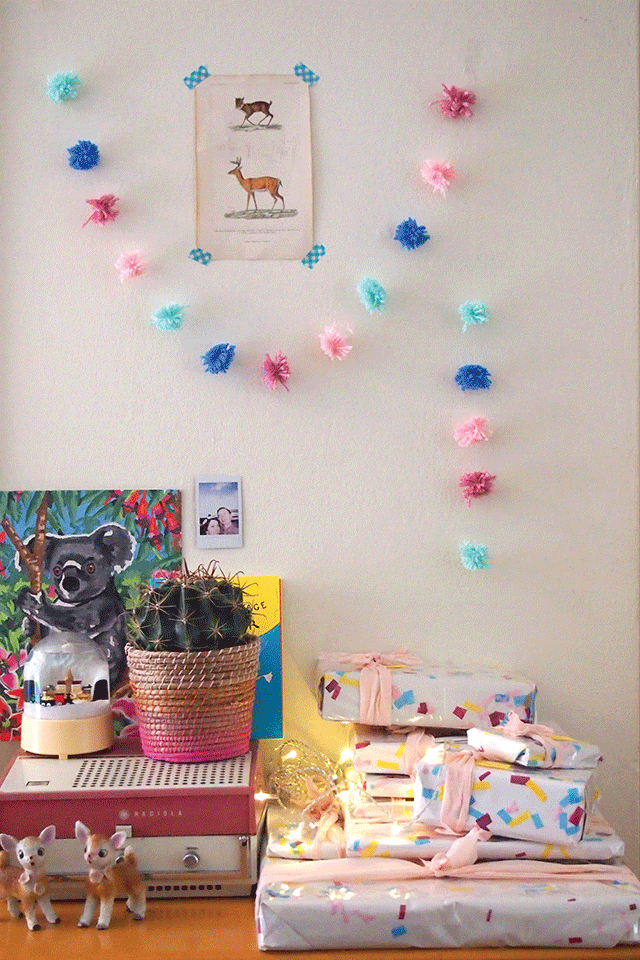 The Christmas spirit is pretty well underway at our house. We're not big on the decorations or planning that comes with this time of year, so we've allotted just a small space for festive trims, including our baby cactus filling in as our tree.
The presents are all wrapped
(with the exceptions of a few late ones we've only just found today) and I've been baking a few treats that we're trying not to eat entirely ourselves.