Day 5 | San Francisco to Bakersfield
This is what most of day five looked like.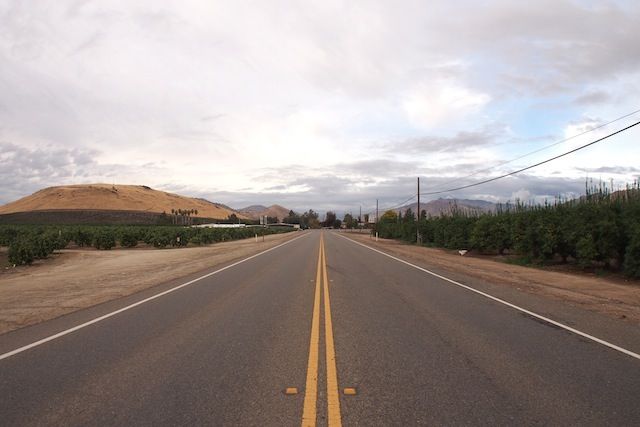 We spent nearly 9 hours driving from San Francisco to Bakersfield, where we stayed the night. We left SF early to avoid traffic and the mysterious storms that they keep saying are going to be disastrous. We didn't even have any rain on the drive! We drove through San Joaquin county, prime Sons of Anarchy country. We saw a few bikies and police cars, but nothing as dramatic as gang shootouts. We thought we would stop in at lots of cute towns along the way, but each time we reached a freeway exit we decided against it, with each place only really having a complex or parking lot with fast food joints and Wal-Marts.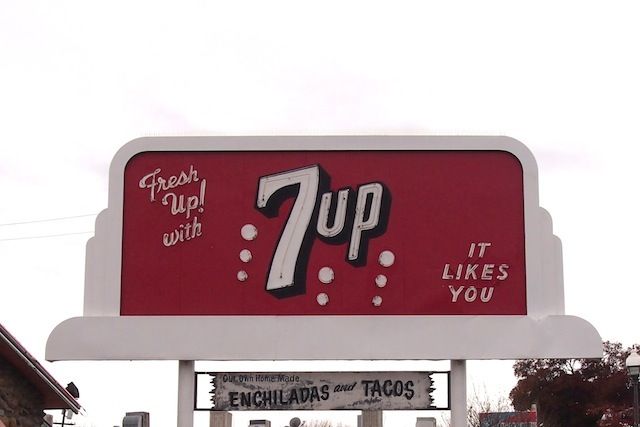 We did stop in at Kingsburg, a Swedish village off the highway. None of the information we found on the town gave any indication why it was Swedish, but the town seems to have got on board for making themselves a tourist attraction. A 'Viking Barber', 'The Dala Horse Cafe' and Swedish emblems placed around the town made it an enjoyable pit-stop.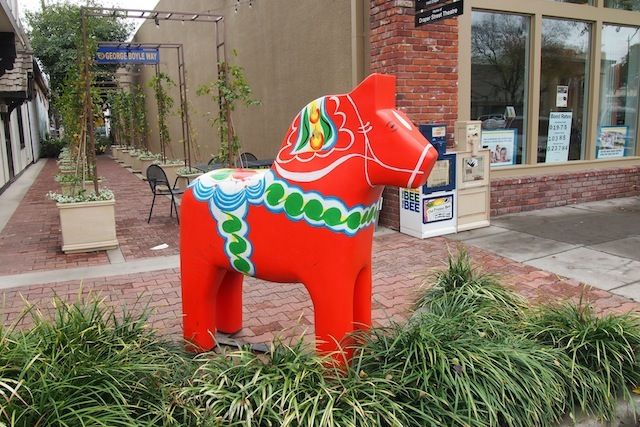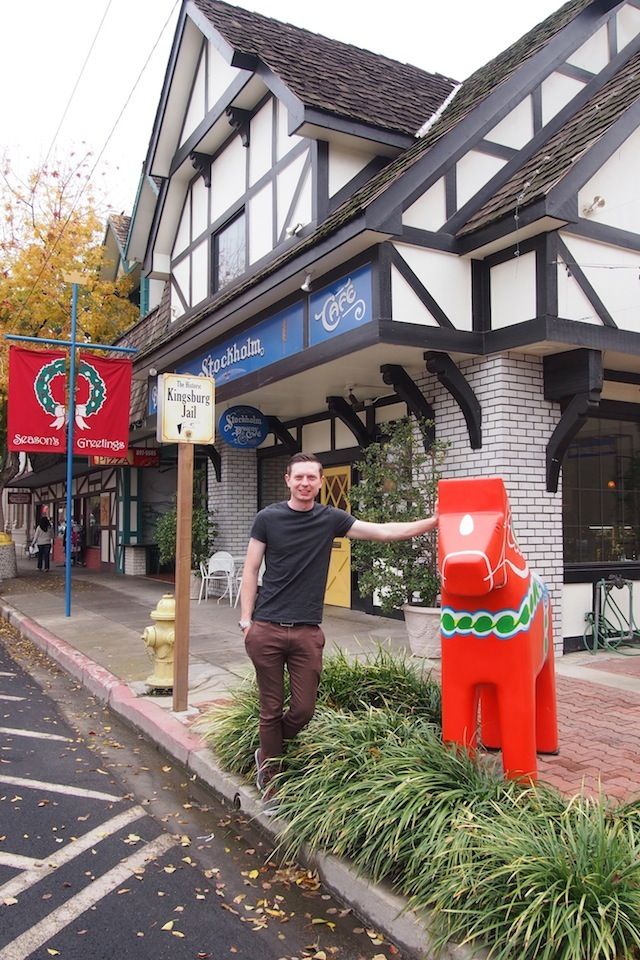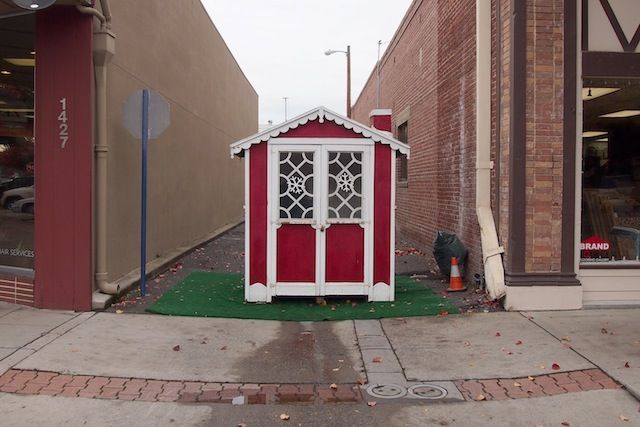 We detoured via the Sequoia National Park, planning to go and see the giant trees for the afternoon. The GPS got things confused and we ended up driving along a very windy mountain trail through the park for a good 3 hours. It looped back onto itself, without showing any giant trees, so we cut our losses and continued on. We did get to see hundreds of thousands of orange trees, planted all along the highway in tidy lines, and unfenced. Had they been a little riper I might have nicked a few!