Day 15 // Los Angeles
We're at the airport a little early, and we have wi-fi! Here's a bonus blog post! The last day of a holiday is always a weird limbo feeling. We slept in this morning and packed our things in our hotel room. The tiny bags we left Australia with are now a lot more stretched at the seams. I ended up with a lot of shampoo and cosmetics, and Joshua has a lot of new outfits. It didn't feel like we'd bought very much, but when everything is measured by a finite suitcase, it seems that we did. We managed to cram everything in though, so that was a relief!
We headed to Beverley Hills to pretend like we were rich and fabulous one last time. The definite highlight was a visit to Sprinkles with their cuter than cute rainbow coloured cupcake ATM making me squeal with delight. Quite a popular spot too, with the cafe being filled with people and more streaming in the door.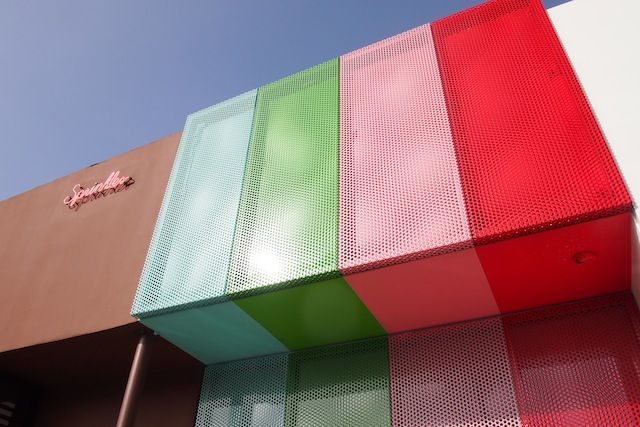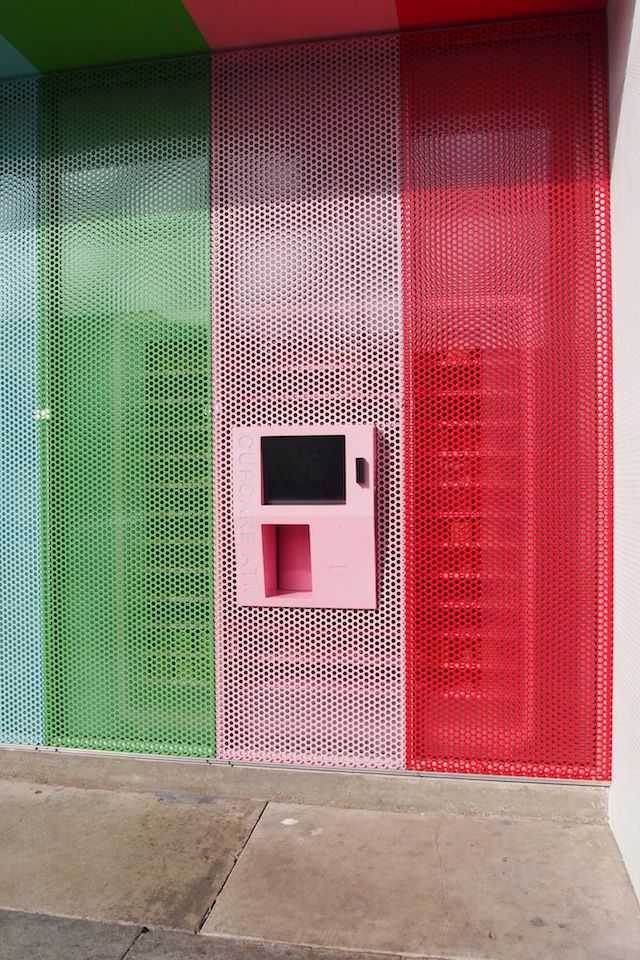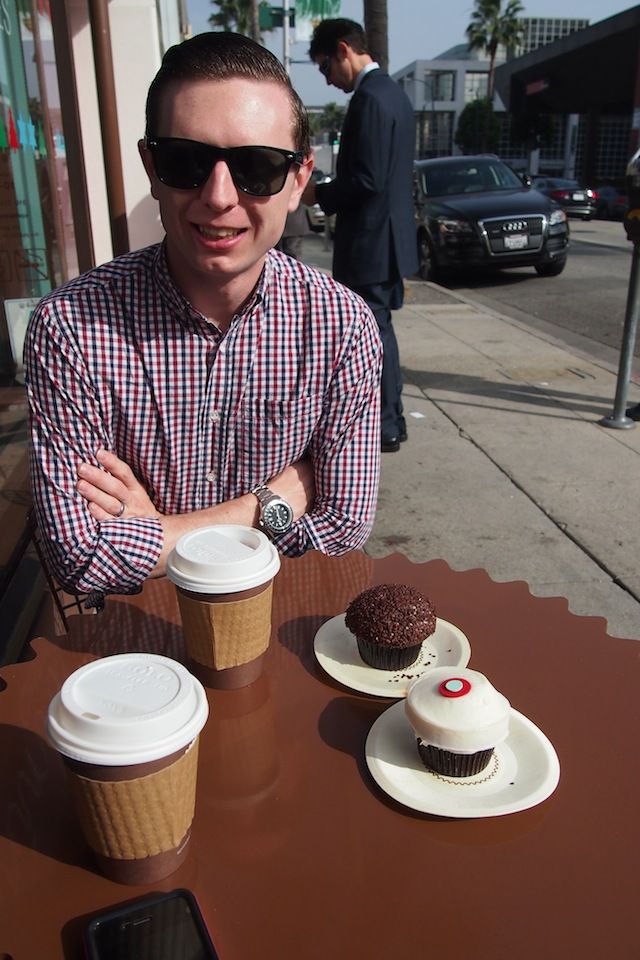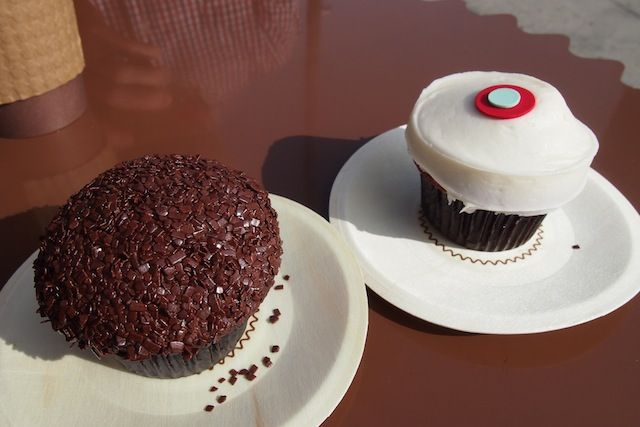 After we tasted the cupcakes it was pretty obvious why they were in such hot demand. Best cupcake I'ver ever had, ever. I'm not normally much of a cake person, but these could turn anyone into a sweet tooth. We opted for the Red Velvet and the Dark Chocolate, with a coffee which we've come to grow quite fond of. We're ready to head home now, but were sad to say goodbye to our little Fiat 500. Thanks for having us, America! You've been great!