October Snapshots
Another week into a new month and I realised this morning that October was pretty much a write-off in terms of fun things. I'm very much at the 'light at the end of the tunnel' stage in this whole final project business, and cannot wait for another week to go by and have it all done and dusted!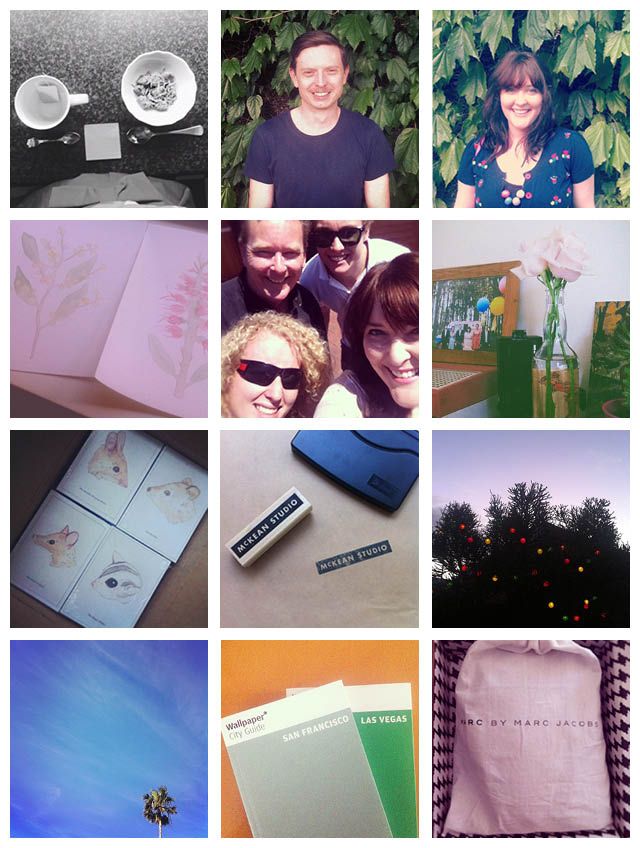 - October was pretty cruddy in terms of workload and getting things done, and I had one bathroom-floor-shower-cry-meltdown around the middle of the month, but as my favourite uni tutor put it, "there's really nothing wrong with a good shower cry now and again". Amen to that. Joshua, unsure of how to help, prepared my cereal and tea so I could just add the milk and start my day. He is the best.
- We took some glamour shots in front of an amazing leafy wall we found on a walk one day
- I painted more things
- My dad and twin brothers came to Sydney for a day. Dad is mastering his Blackberry and the art of 'selfies'.
- Roses made our teeny-tiny house smell amazing, leftovers from a photo shoot with
Zed&Bee
- Printed matter arrived, more animals for the collections
- Stamps arrived for branding bits and pieces - the postman must really be sick of our letterbox
- Fairy lights at a friends birthday party
- Daylight savings, hooray! Palm trees getting us excited for LA.
- City guides arrived to add to our
collection
.
- Aaaaand, stress shopping to the extreme. Fancy gifts for myself to get me through to graduation. It's working, I'm sure of it.