Day 3 | San Francisco
It's much easier to understand people 'leaving their hearts in San Francisco' once you've seen how pretty it is. I have developed a major crush on the city after a mere 24 hours, but perhaps I'm just very fickle. It's hard to describe the city and how it feels, but after several discussions about it today we've decided it's most like a calmer, pastel version of New York. Not as rushed, amazing buildings and views, and smart street designs which makes navigation reasonably manageable. We crammed in a whole lot of sightseeing today, as there are massive storms predicted for tomorrow. We've juggled our plans for the following days and staying an extra night in San Francisco to try and avoid driving long stretches in poor weather. Don't fret, mums! We're being safe!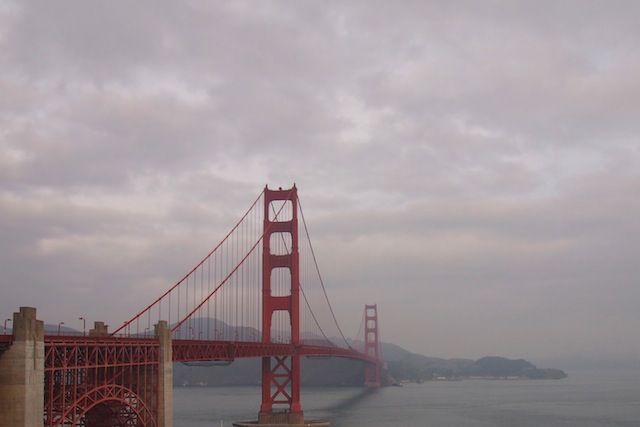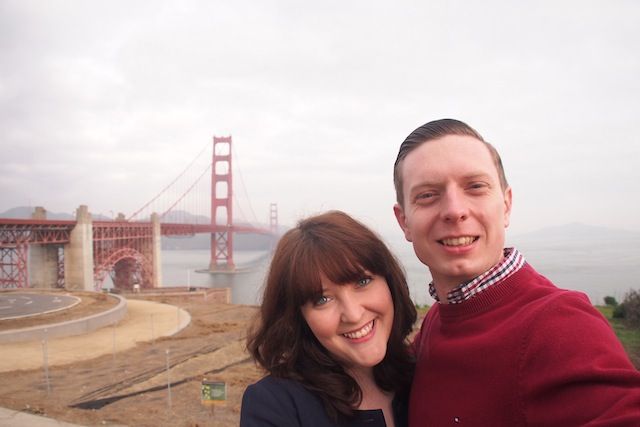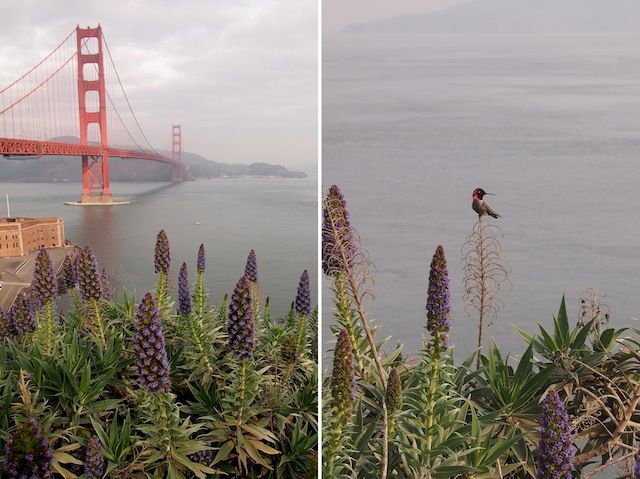 The Golden Gate Bridge was our first stop this morning, we made it early enough to still be shrouded in fog and looking wonderfully mysterious. Parking in the city is surprisingly easy, and even in the tourist areas (like directly adjacent to the Bridge) it's usually only $1.00 per hour. Bargain! From one of the viewing platforms were a lot of different flowers along the edges. We were lucky enough to see hummingbirds flitting amongst the flowers enjoying their breakfast. The feathers on their neck were an incredible magenta, and their backwards flying is very impressive!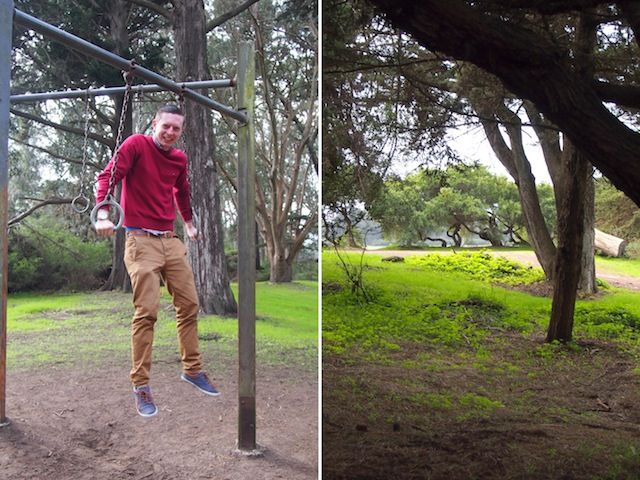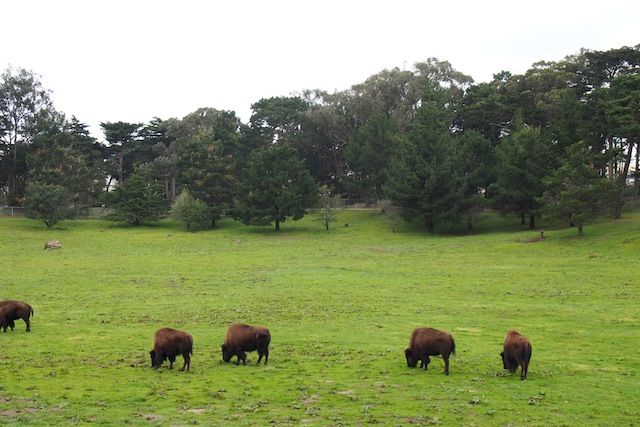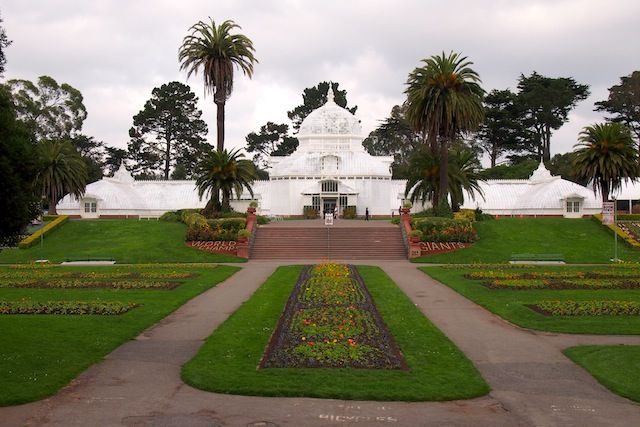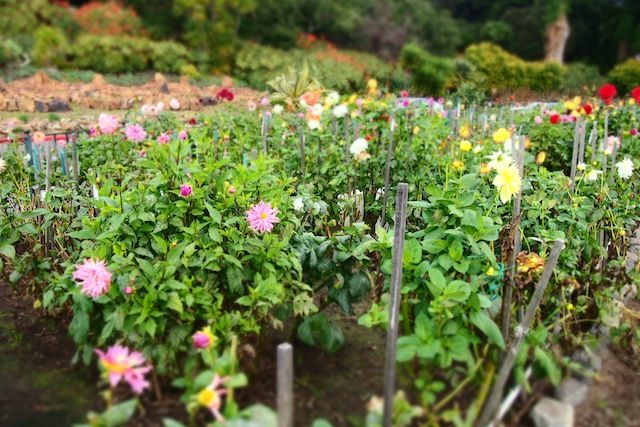 Sticking with the Golden Gate theme, our next stop was the Golden Gate Park, whose size we were completely unprepared for. We had initially thought we'd leave the car parked nearby and walk to each attraction, but once we saw how big it was we decided against that. It's 20% larger than NY's Central Park, and we only ever made it half the distance of that on our legs. Yikes! The Park has lots of exercise stations set throughout the walking tracks, and the grass was almost fluorescent green. Just to give an idea of the size, they have a bison enclosure. A bison enclosure. And a huge flower conservatorium with dahlias, hydrangeas and poppies displayed in the grounds. So pretty!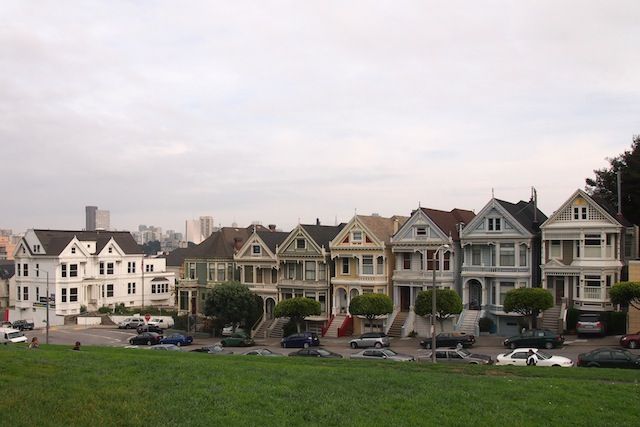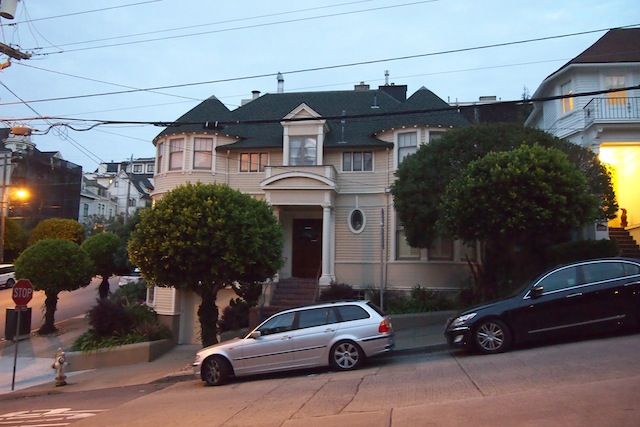 Further along the road (again, what looked like it would be a brief stroll turned into a 10 minute drive) we gazed at San Francisco's most photographed location, The Painted Ladies on Alamo Square. Myself and my 3 brothers had a mild obsession with Mrs Doubtfire when we were growing up, so when I realised the house from the film was a few blocks down from the street we're staying on we went for a sticky beak quick smart!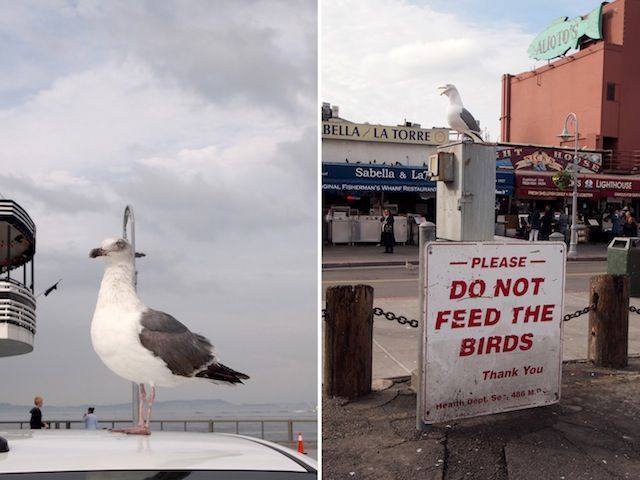 We had lunch at Fisherman's Wharf and were taken aback by the size of seagulls around these parts. A solid 2 or 3 times the size of Australian seagulls, these blighters look downright terrifying. And incredibly dirty.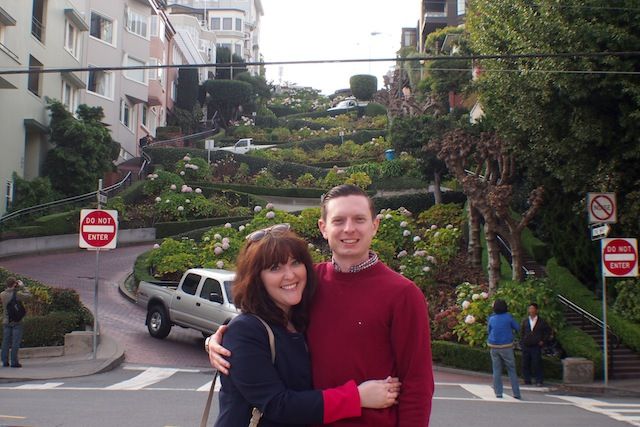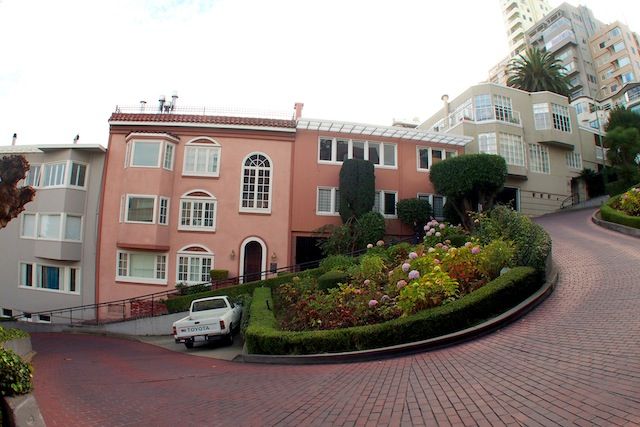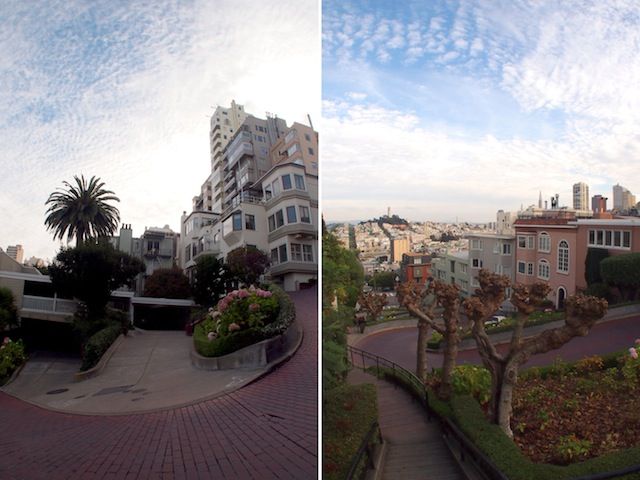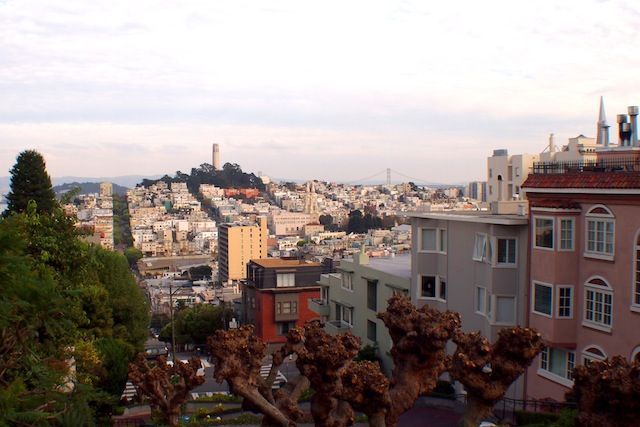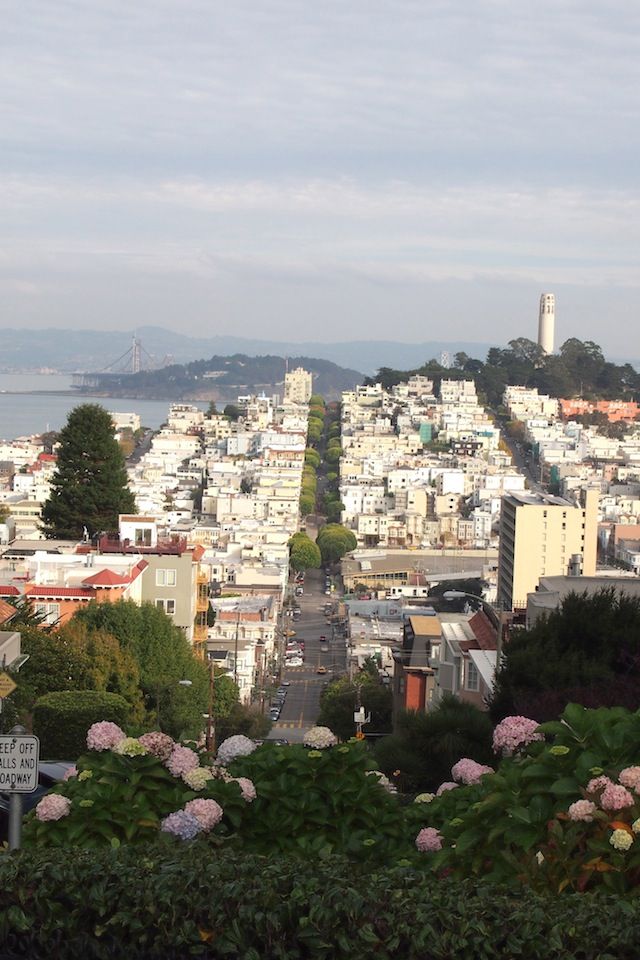 The alleged 'Crookedest Street in the World' was where we spent our afternoon, admiring the incredible views from atop the hills (although I really don't think there is a bad view anywhere in this whole city) and pondering just how rich one would have to be to own property in this area. The road snakes down the hill in a zig zag, to make driving easier to manage. Each pocket of zig-zag negative space is full of beautiful hydrangeas and hedges.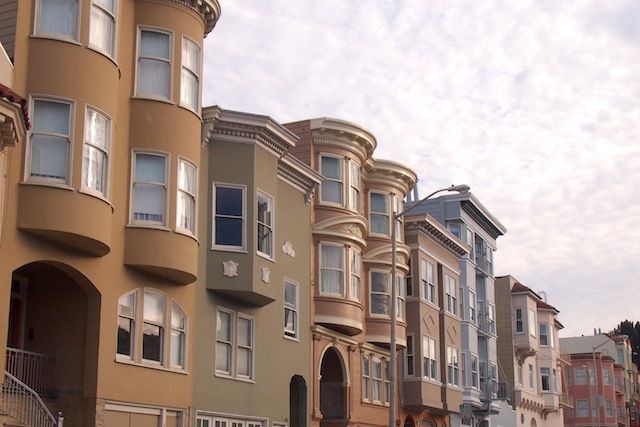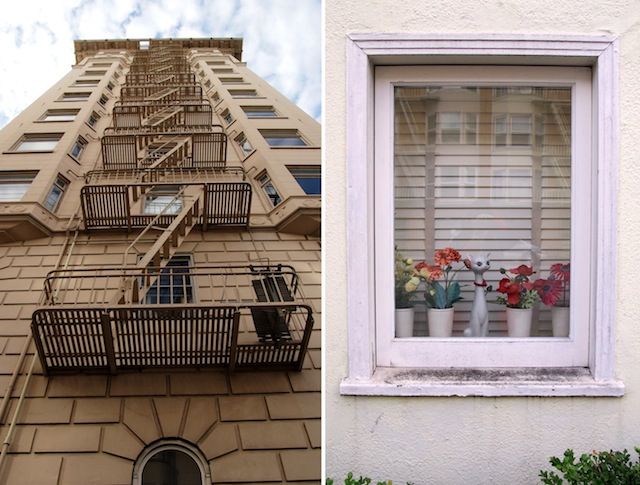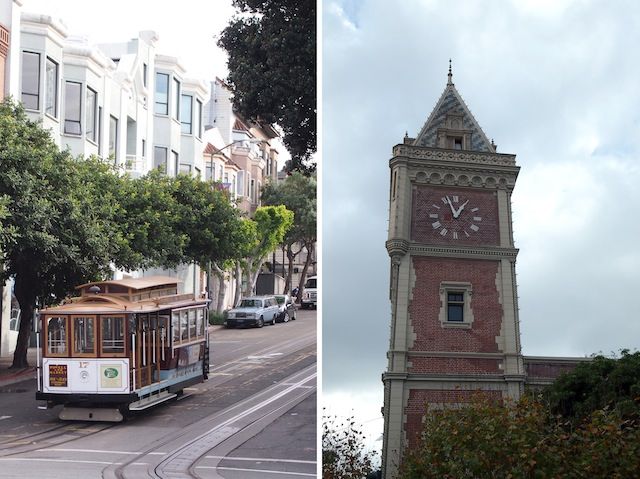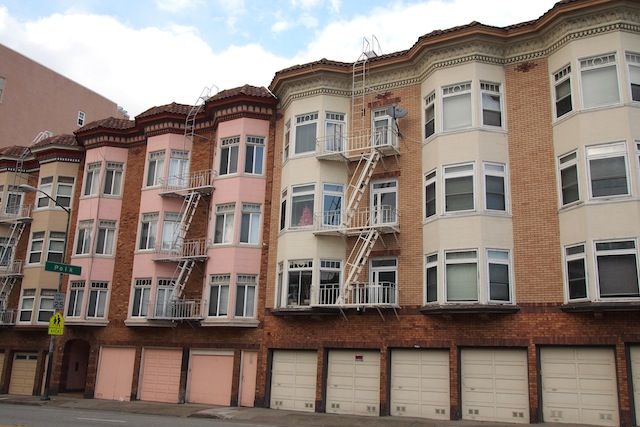 We're completely besotted with how soft and pretty everything is in the city. The buildings look edible, like meringues and fancy cakes with delicately piped icing. The streets feel really calm, and pedestrian is king. People stop for you to cross the road, and everyone waits for the 'walk' signal at crossings. Even 4 way stop signs seem easy, with everyone waiting for their turn at the intersection. We're loving this city by the bay.