Day 1 | Los Angeles to San Simeon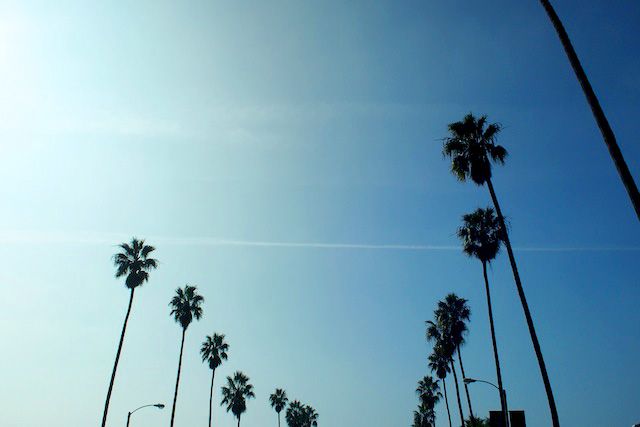 We made it safely to Los Angeles, after a extra long flight featuring a screaming toddler and aggressive American men who really didn't appreciate a baby waking them up. While picking up our rental car we chatted to a nice family from Colorado who had been on our flight from Sydney. They'd spent the last week in Australia and were really surprised at how expensive things were.
We've hired a super cute apple red Fiat 500 while we're in the States, and we already love it. It must a cool club to be a part of, too, as we had a lady enthusiastically wave at us from her yellow model somewhere on the highway. Fiat friends, I guess!
Today we drove to Venice Beach for a quick look-see, as it was one of the places we'd missed out on visiting when we in Los Angeles in January. It's incredibly colourful but perhaps a little too rough around the edges for our liking. We had a quick peek at some skateboarders showing off in the bowl, Muscle Beach and it's lone fellow pumping iron, and some street vendors with what was definitely counterfeit goods. Then hopped back in our car and headed up the coast for our first overnight stop.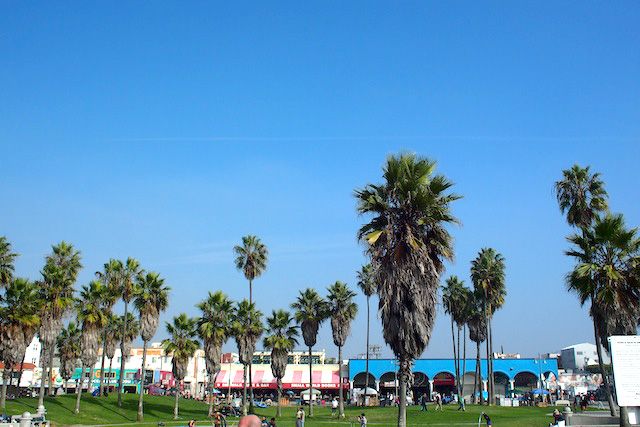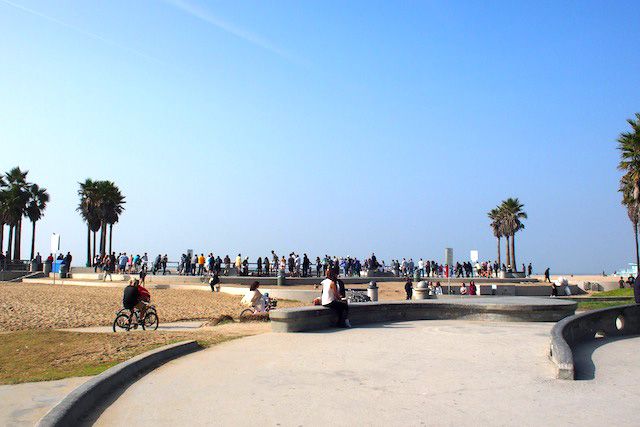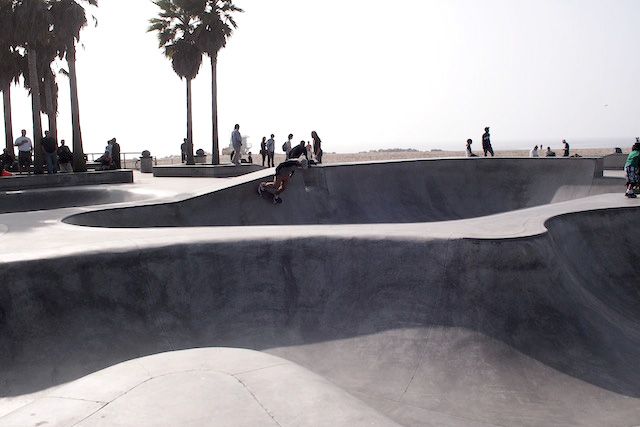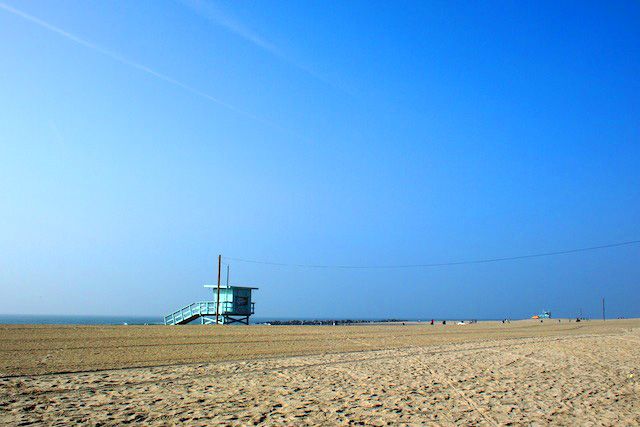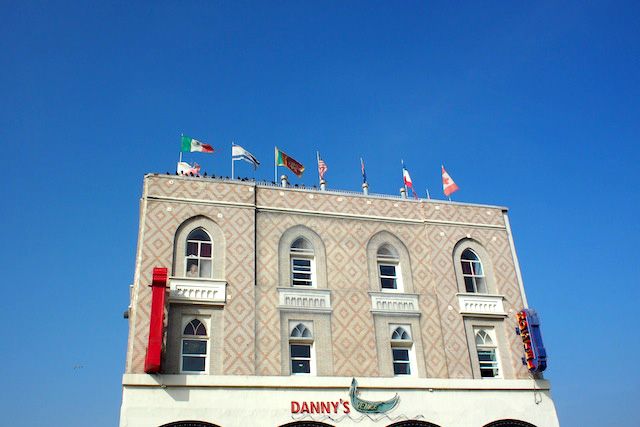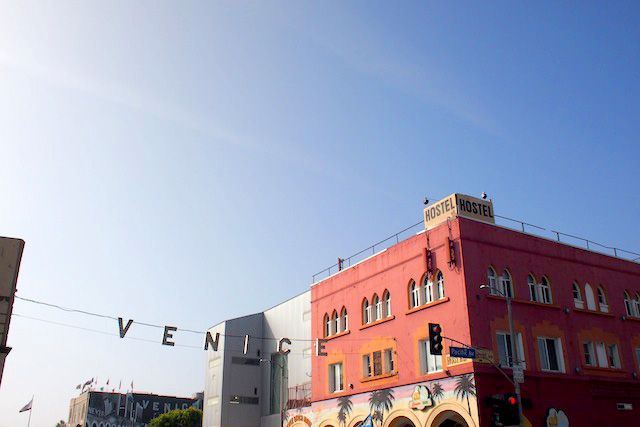 We saw some amazing scenery on our 4 hour trip up north, partially along the coastline, a national park and some tall and windy roads.
We passed several different vineyards too, with the most amazing orange leaves lined up on the vines. There were other parts of the drive though, that felt so ridiculously Australian that it didn't feel like we'd travelled anywhere at all.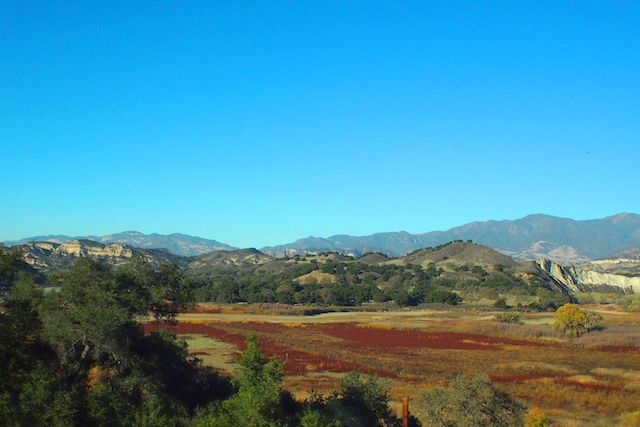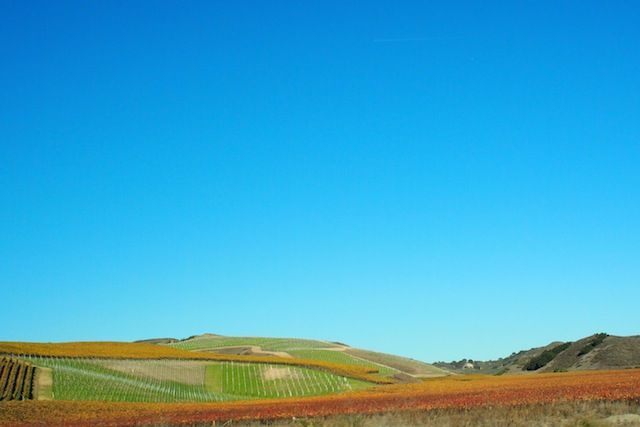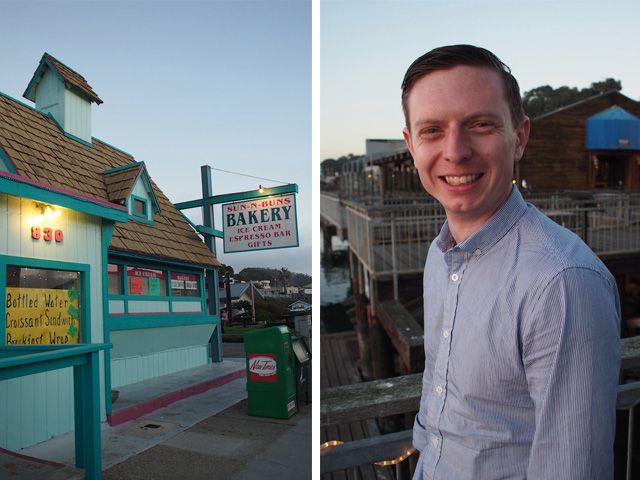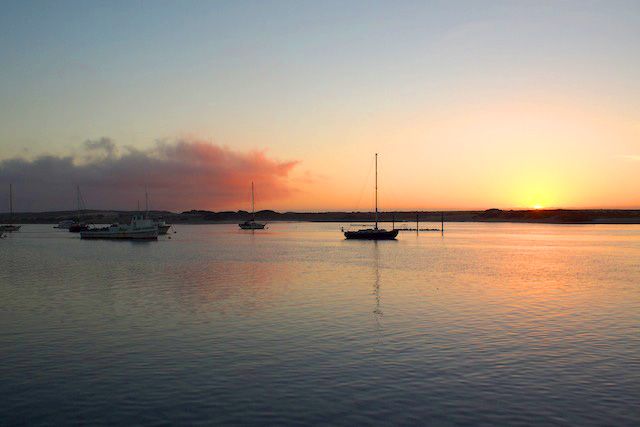 Our last stop of the day was in Morro Bay, we made it to the sweet seaside town just before sunset. We finally got to see our sunset on the waters edge, and see and hear sea lions barking just off the shore. A quick bakery stop (we have a hard time resisting turquoise buildings and baked goods) for croissants for breakfast, and then further up the road to San Simeon where we're staying for the night. A pretty solid first day!