May Snapshots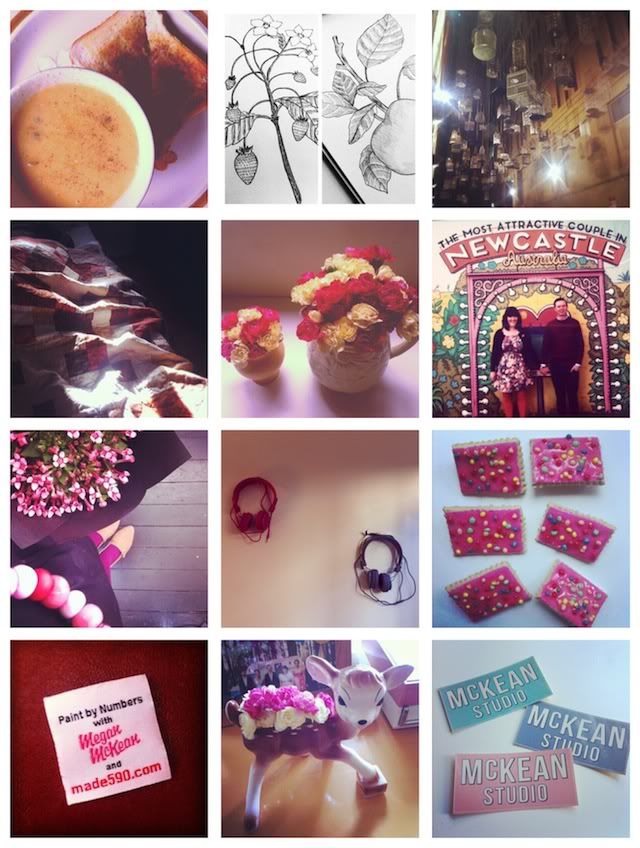 Another month down! Where oh where do they disappear to? May was a particularly busy month, as it seems to be every year with assessments. Too many hand-in dates and not enough real-life dates, I say! Blergh. Aside from all the hard work, here are some things we got up to in May!
- Homemade soup to warm up the cooler evenings
- A cheeky
getaway to Newcastle
to celebrate my birthday (2 days of full-time fun! So great!)
- Lots of flowers in the house as a result of lovely birthday gifts
- Plenty of botanical illustration for projects on the go
- Matching headphone purchases to help focussing a little more awesome
- One double-date night with our pals Jake & Elly, to the very delicious
Jamie's Italian
- Our
biscuit brooches
made their way into the shop and we now have fun McKean Studio stickers!
- Fun developments at Made590 in the clothing department! (I'll share a little more on that later!)