19 | Amsterdam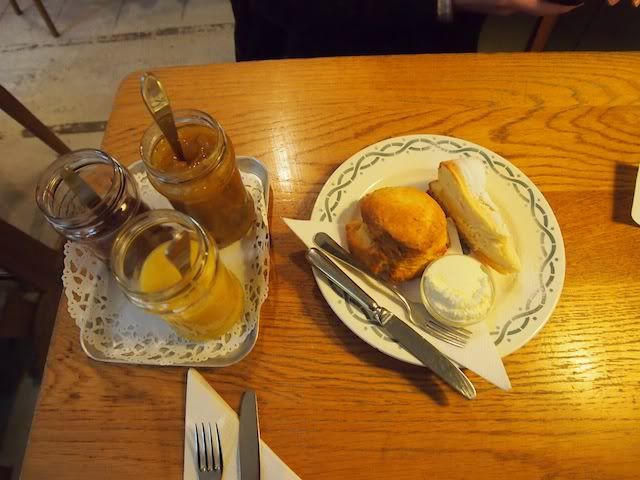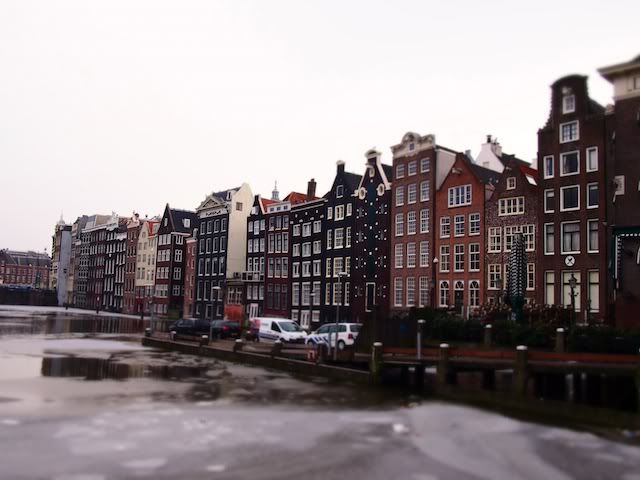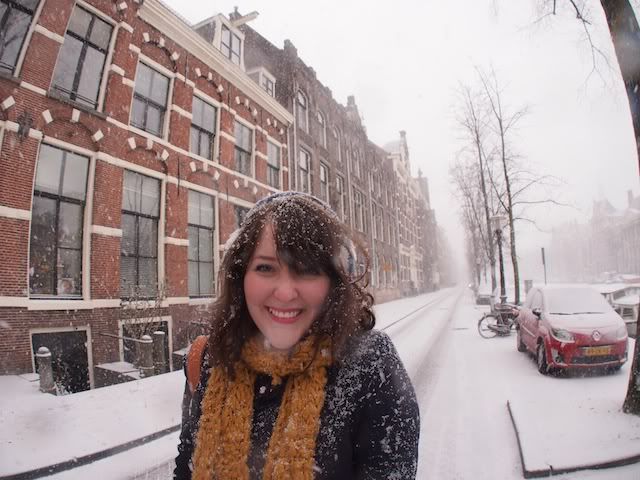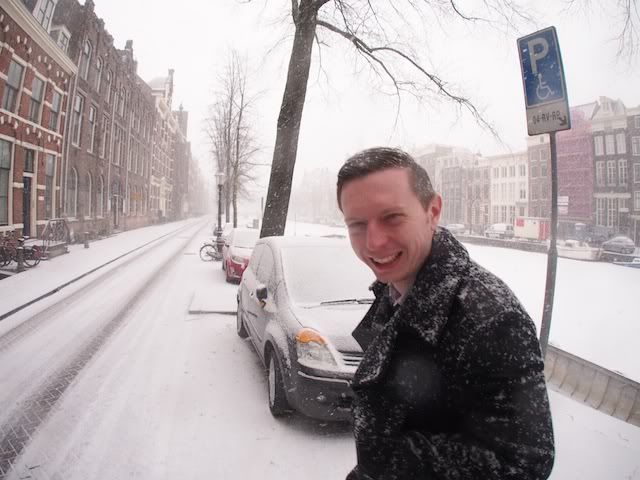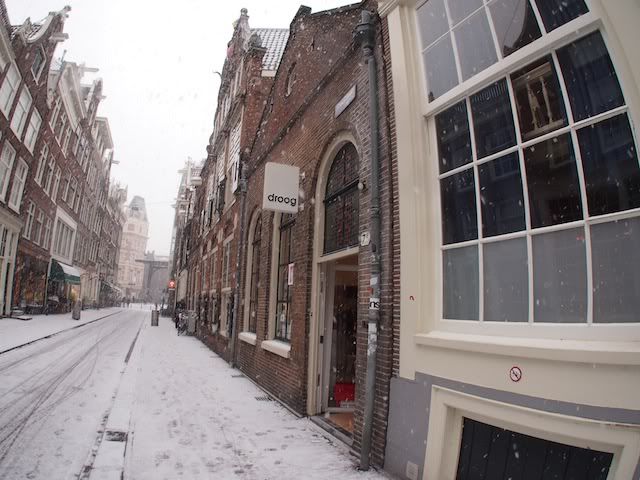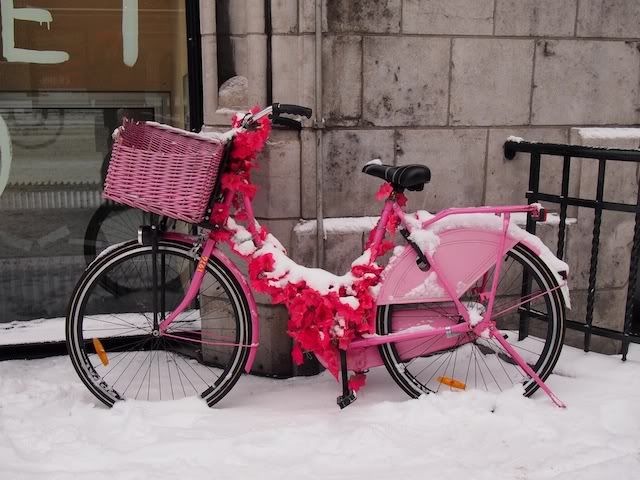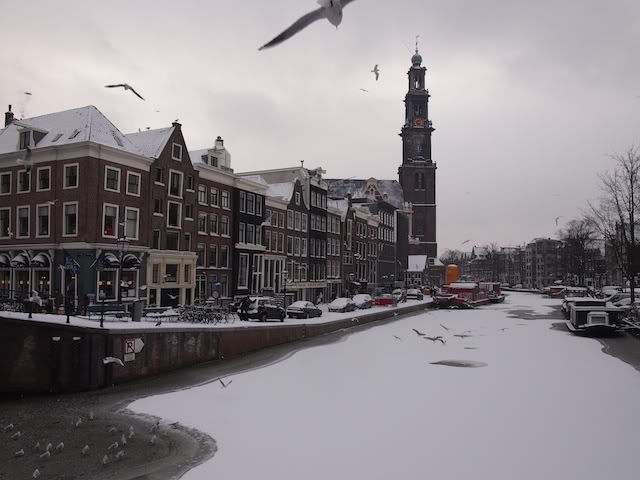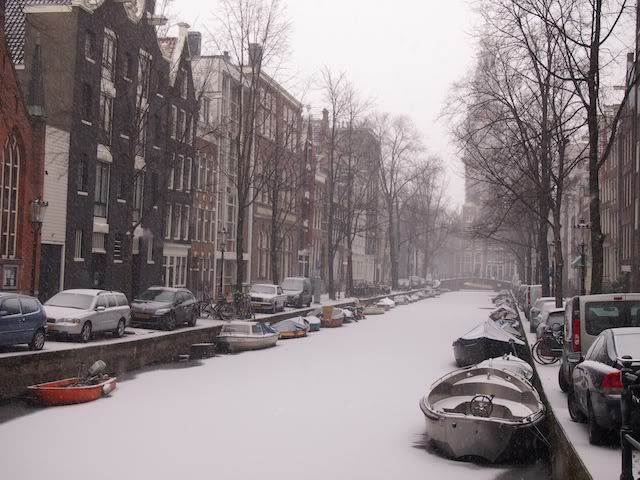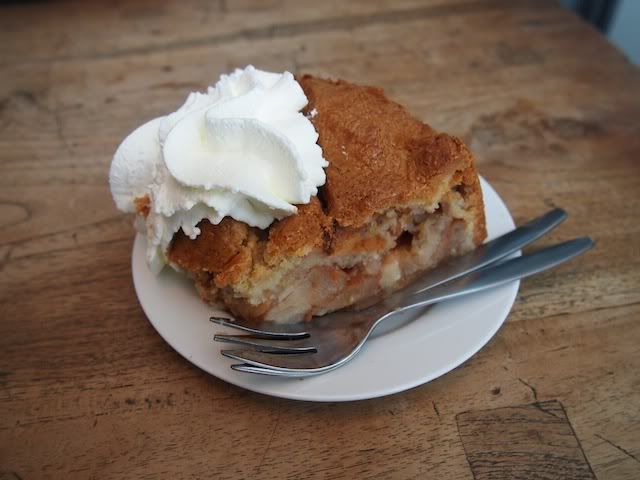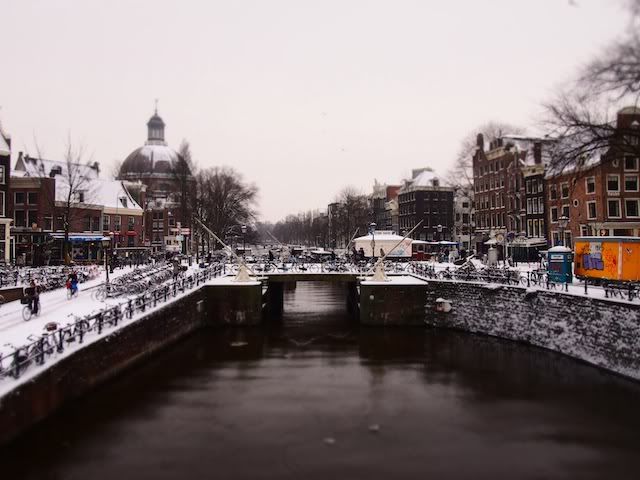 Finally feeling healthy and more like our old selves again, today was full of feasting and fitting in all of the places we needed to visit in our short stay here. We had a cheeky breakfast of cheesecake and scones at De Bakkerswinkel, an amazingly adorable cafe that serves homemade jam in jars for you to spoon directly from, and english breakfast tea in a glass. Everything was delicious - my favourite cheesecake to date, although Joshua is still rating Brooklyn based Junior's as his favourite so far. The day started out clear and crisp, but while we were sitting in the cafe little snow flakes started dropping past the window. By the time we walked out it was coming down thick and fast, a pretty amazing sight!
We checked out Rembrandt's house and some vintage stores, and stopped in at Waterlooplein's flea markets. Due to the snow, most of the sellers were covering over their wares, and probably being offseason there wasn't a great deal to see.
Eager to step out of the snow, our next stop wasDroog. Joshua was stoked to see design pieces we'd previously only seen in magazines and books, but most of the pieces were a little too 'conceptual' to be affordable. We had hoped to visit WonderWood as well (another dream come true for my sweet, as they specialise in vintage plywood tables and chairs) but the store owner decided that snowy days aren't worth getting out of bed for and didn't turn up to open the shop! We sampled some more Amsterdam treats - Stroopwaffels are rating pretty high, and picked up something special for my brothers' birthdays coming up next month.
We stopped back in at our hotel for a little break from the snow, it's surprising how draining it is being out in those sorts of weather conditions! Once it had eased off a little we wandered over to Winkel, a cafe famous for it's apple pie. This was evidenced by the packed cafe, having to stake out a table from a couple who were leaving. Definitely worth the wait, and definitely worth all of the rave reviews. We were hoping to visit the Anne Frank house today as well, but walking past the site the queue was a long one, and we selfishly decided that after all our walking in the snow we'd rather be warm and dry!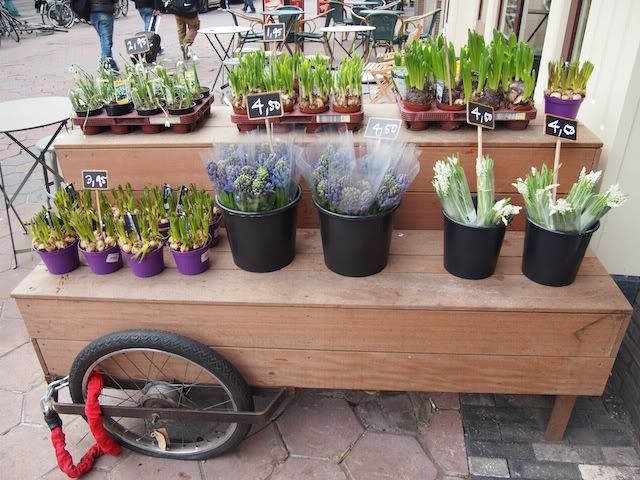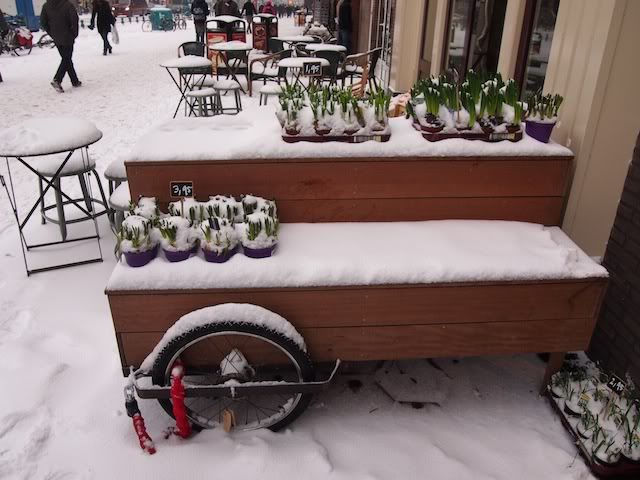 Oh, and just so you can see how quickly the snow came today, these photos were taken less than 2 hours apart from each other. Crazy!