Our Wedding: Setting Up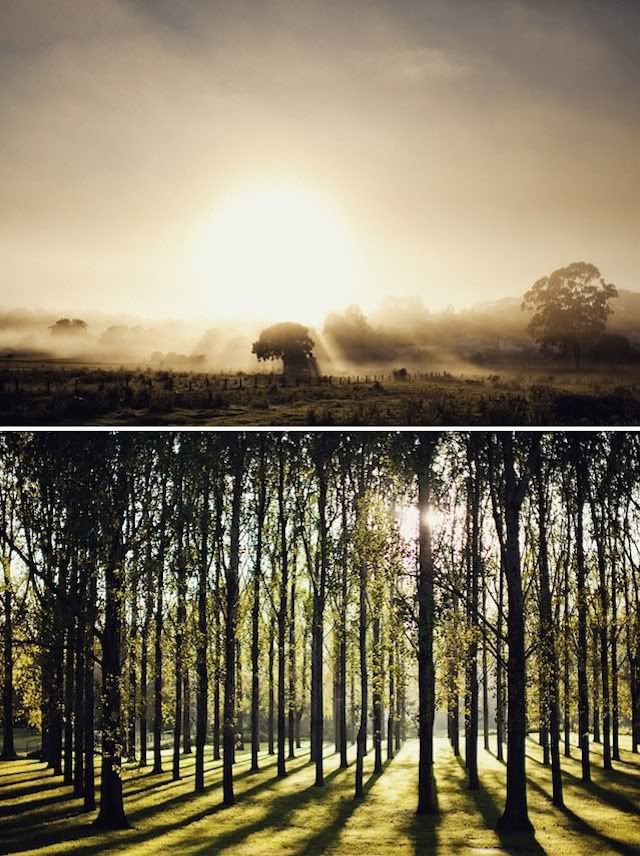 The morning of the wedding was so beautiful, and one of my favourite parts of the day. We stayed the night before the wedding at the local Bed & Breakfast (well, the only B&B in the teeny township of Paterson), so the bridal party could get ready together and we'd all be in close proximity to the park and venue. It had rained all week long on and off, and we were expecting the day to be similar, but waking up and looking over our balcony, the sky was completely clear. Good start! Our superstar photographer Ben arrived at 7am, and had taken some landscape shots on his way in. It sure shows the Hunter at it's best!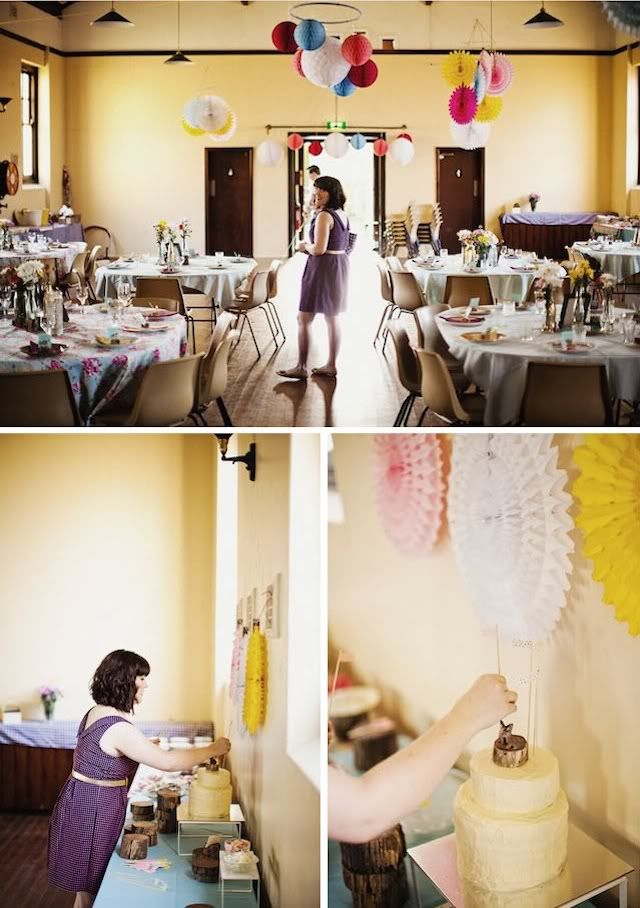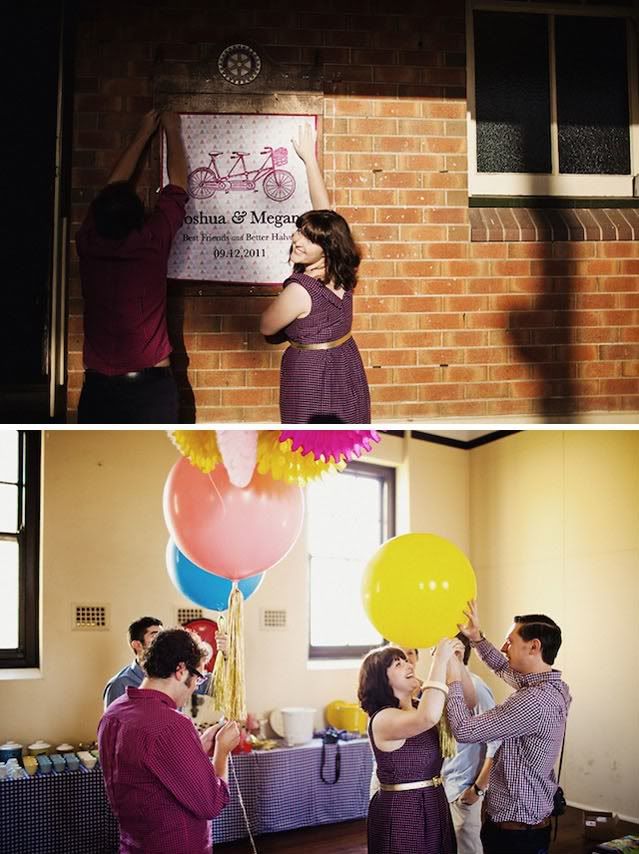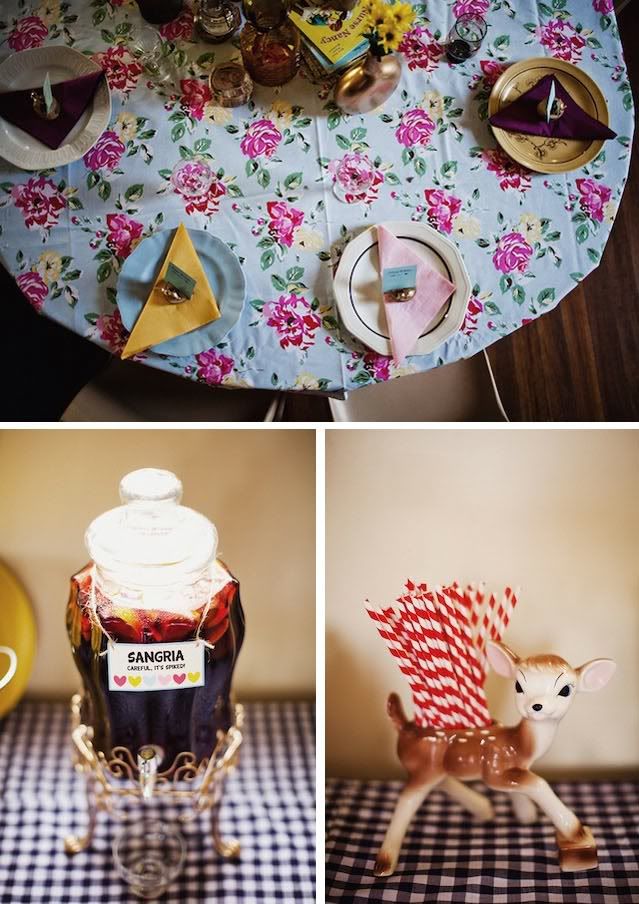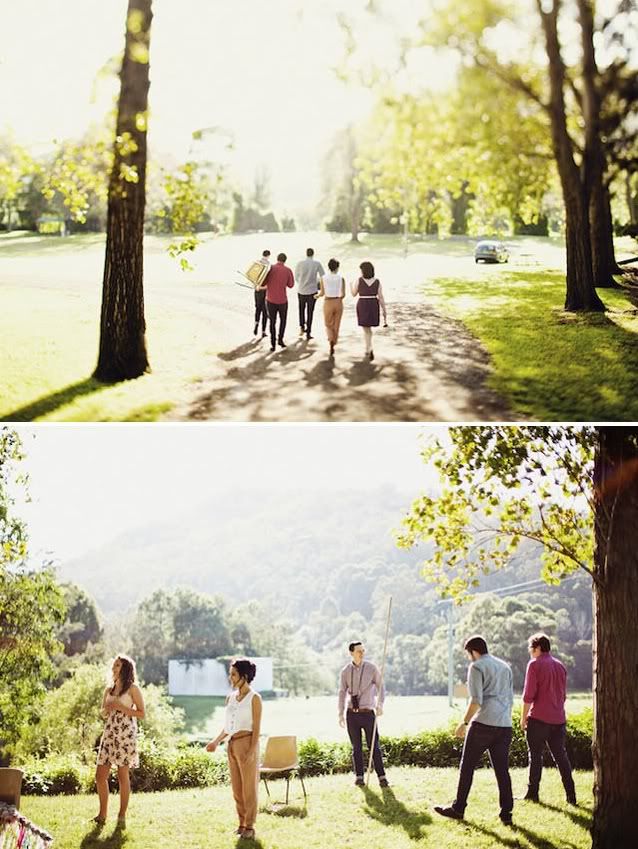 We'd set up most of the reception hall the day before with the paper decorations, the tablecloths we sewed, and all of the place settings, but we still had a few extra things to do, like inflating our giant balloons for the bridesmaids to carry, decorate the cake and put out the drinks. We then headed over to the park to set up the ceremony backdrop and put out chairs. I'd made picnic rugs and cushions for the park as well, but all the rain that week had made things a little mushy. Dang rain.