Our Wedding: The Reception
We held the reception in a cuter-than-cute 1930's School of Arts Hall, just a little up the road from the park where we had the ceremony. We booked it last January without having seen the inside, but it definitely paid off. It was the perfect size (and location) and fit everything in wonderfully! One of the last craft projects I did for the wedding was the tassles for the front of the stage (it was my wet weather contingency plan, just quietly) and I think they were my favourite decorative piece from the whole show. They went missing after the wedding though... We fear they've been accidentally thrown out, or maybe pinched and someone is staying quiet... Who knows! After making 10 metres of those bad-boys I should be pretty quick at making them now!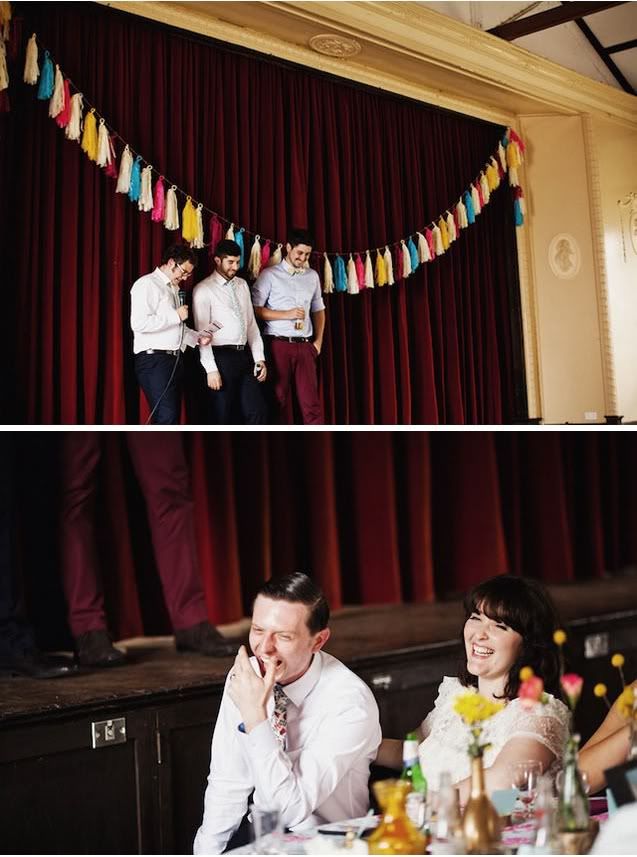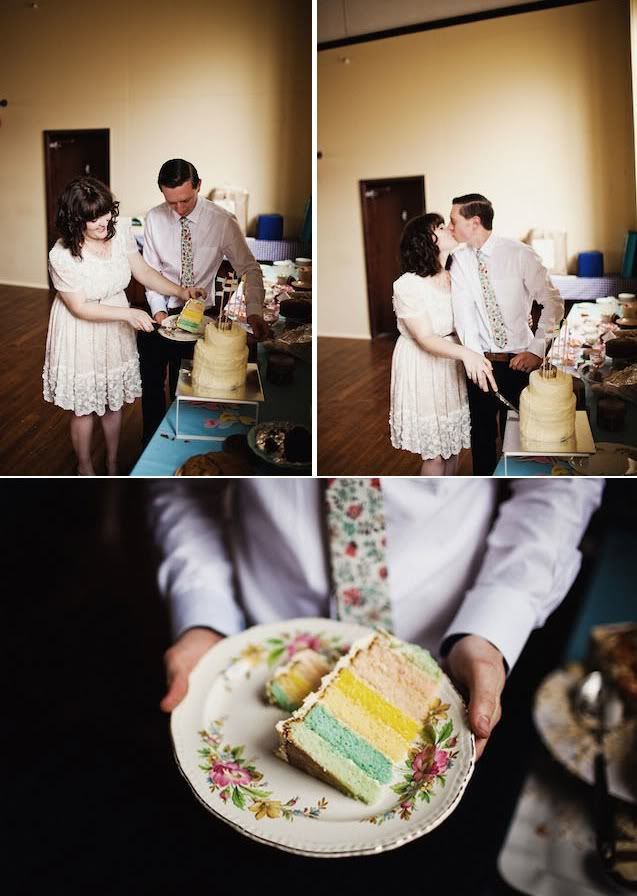 Our cake was a 6 layered rainbow monstrosity made by a friend of a friend. My only stipulation had been 'pastel rainbow layers' and I think she did a pretty fantastic job! It was so much fun cutting into the cake, pulling out a huge piece and seeing all the colours.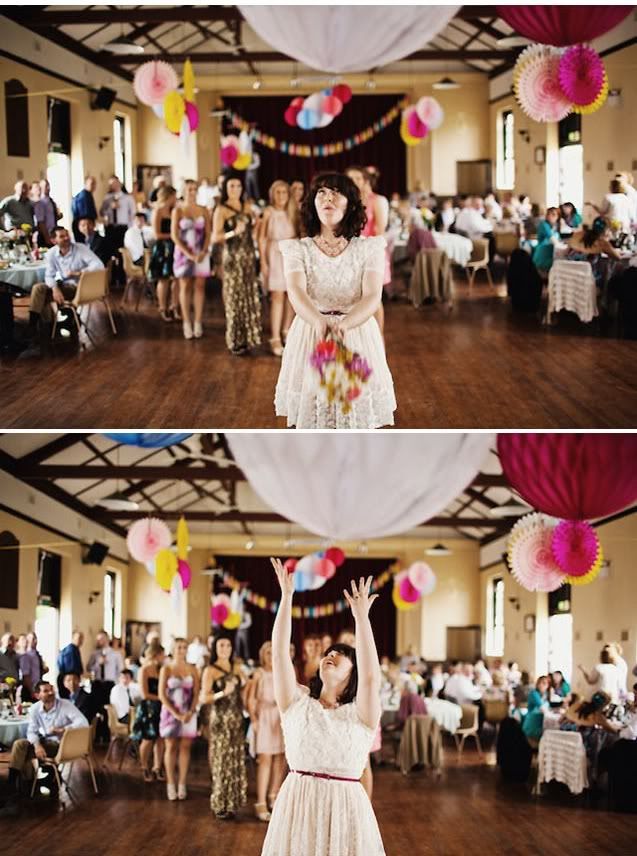 The bouquet toss was lots of fun, note my concentration face in the first image!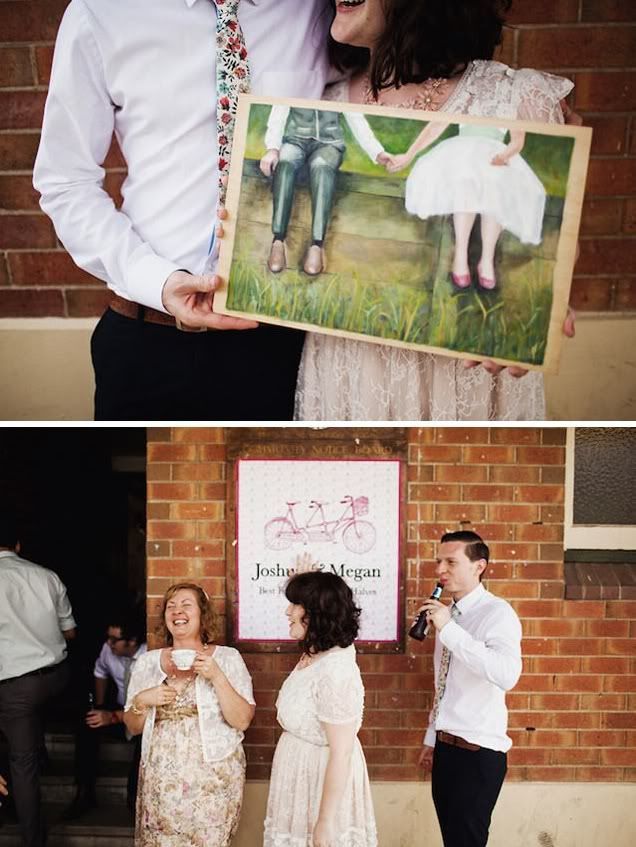 One of Joshua's ultra talented work colleagues painted us a wedding gift. It is so beautiful (we love it to pieces) and it feels so special to have an artwork made especially for us. He painted it based on an old postcard that he had, he said it reminded him of the two of us. How sweet!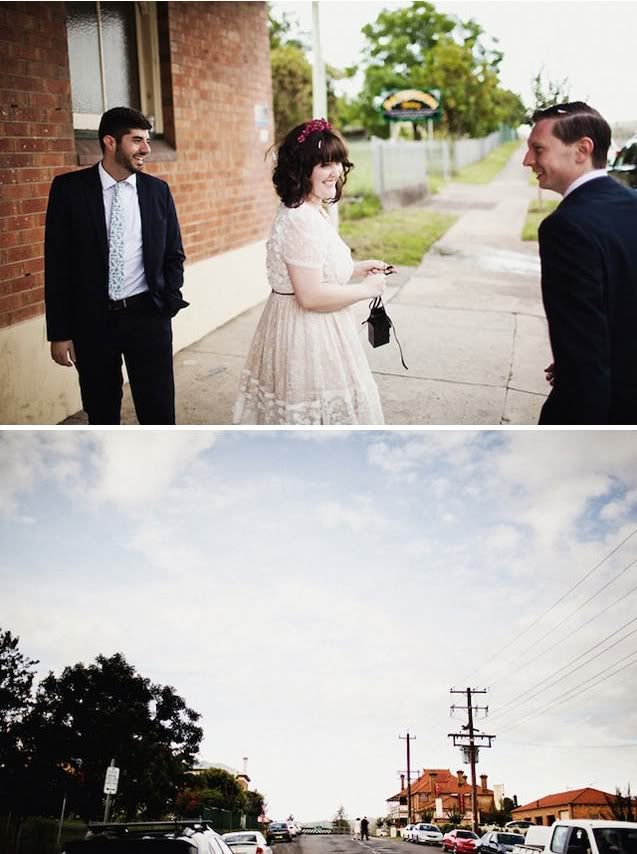 One of my favourite memories of the wedding was our farewell - after saying goodbye to everyone we were showered with flower petals before we headed off up the road. Talking with my mum afterwards, she said that she had a mini-freak out as we were getting ready to leave, panicking that there was no confetti to toss. She ran around the room, plucking carnations off the table settings and gave them out to people to throw the petals. Too cute!!