Our Wedding: Getting Ready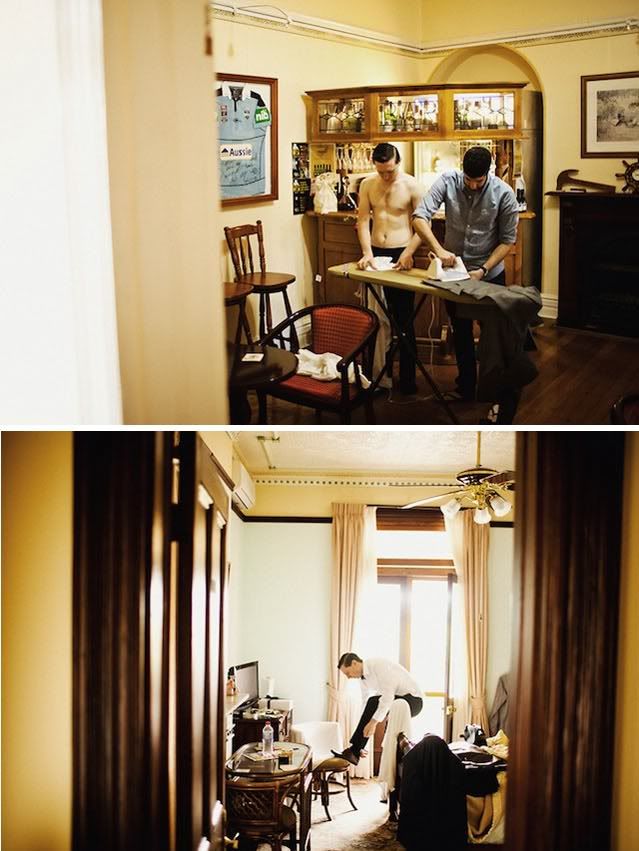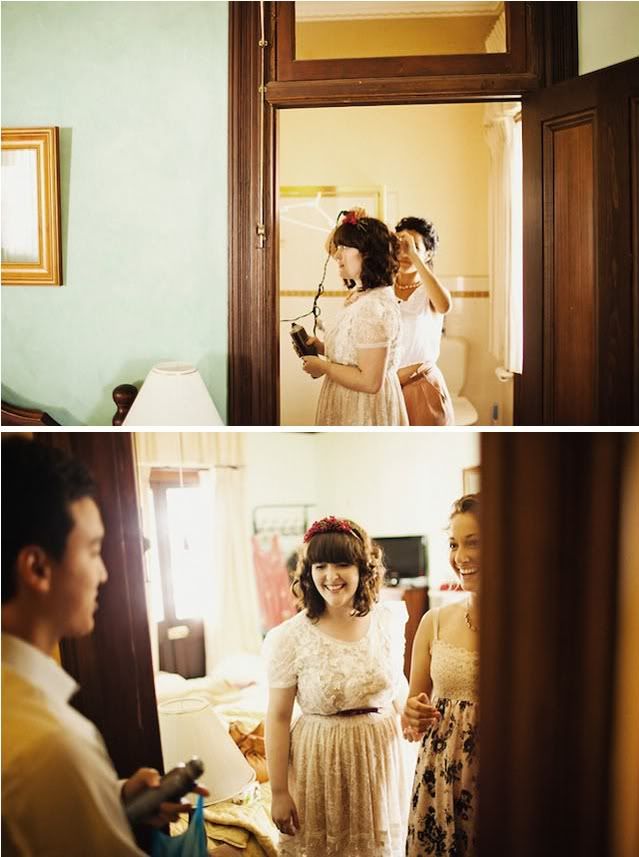 The bridal party all got ready together at the B&B where we'd spent the night before, ladies in one room and gentlemen in another. The boys spent most of the time ironing their shirts, and I've got no idea what my bridesmaids were doing. Our friend John delivered us lollipops which was a fun touch!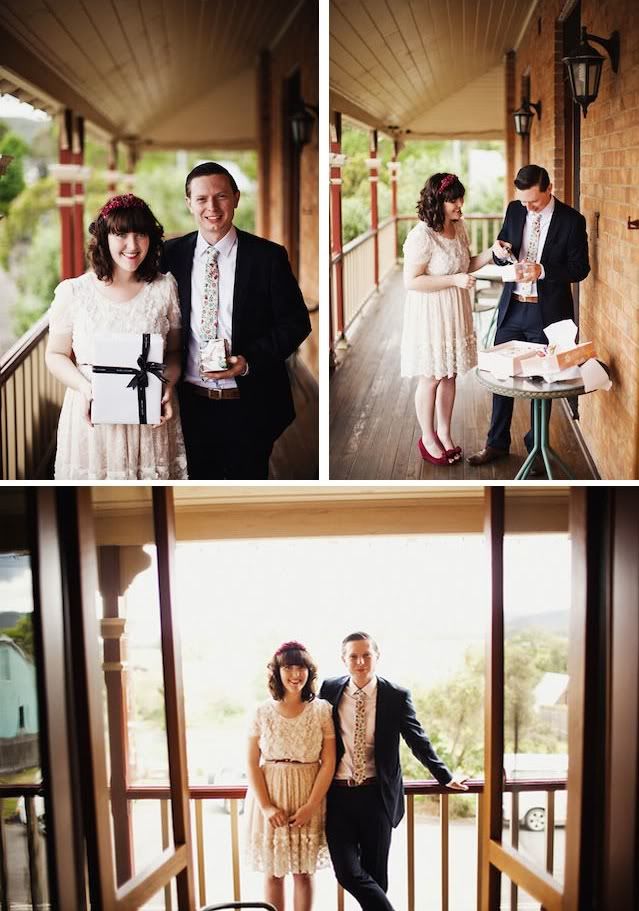 Since we were having portrait photos taken before the ceremony (and because we'd already seen each other that morning) we did a slightly less traditional 'first look'. The B&B had a huge wrap around balcony which was perfect for sneaking my way to Joshua. We also gave each other wedding gifts - a shiny new watch for Joshua, and he'd picked out perfume for me. My new mother in law told me the day after the wedding that she'd given Joshua's dad a watch for their wedding too, I figure this means I'm on my way to being a good wife!