9 | New York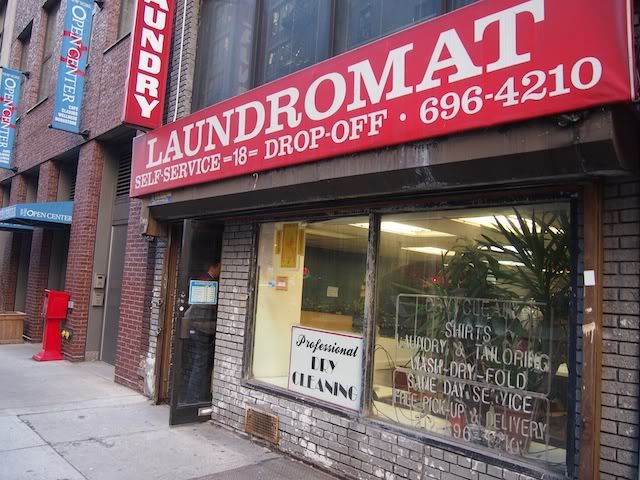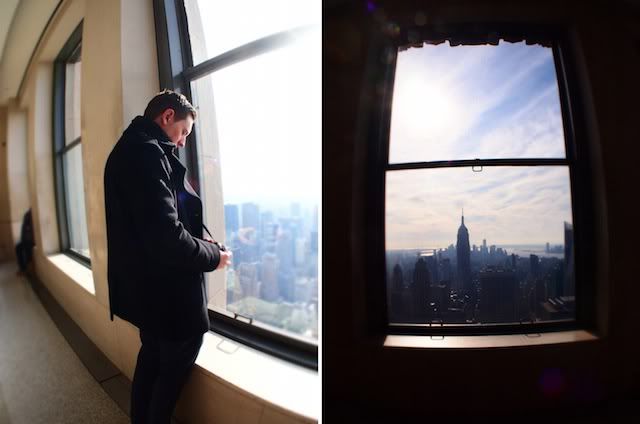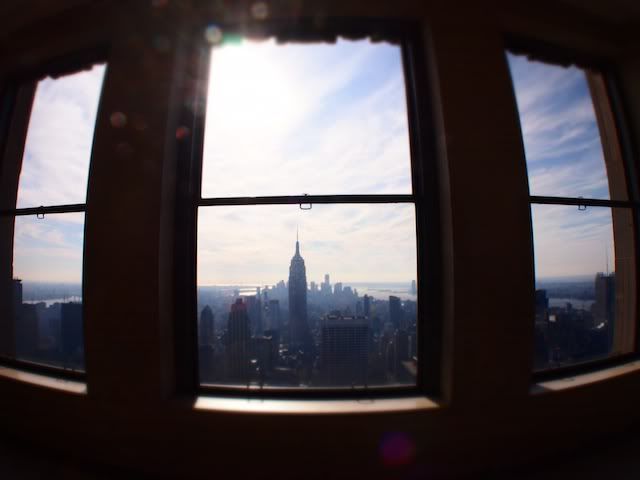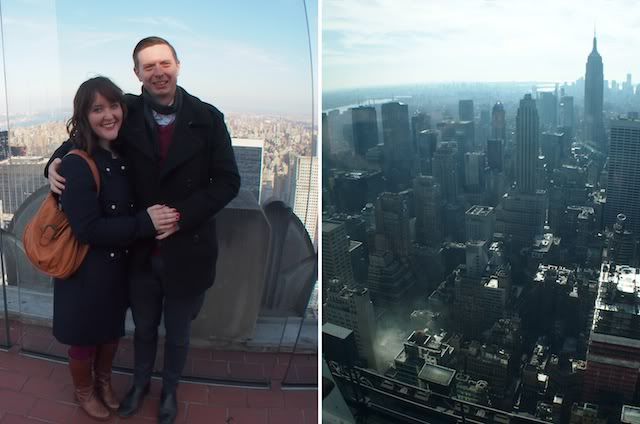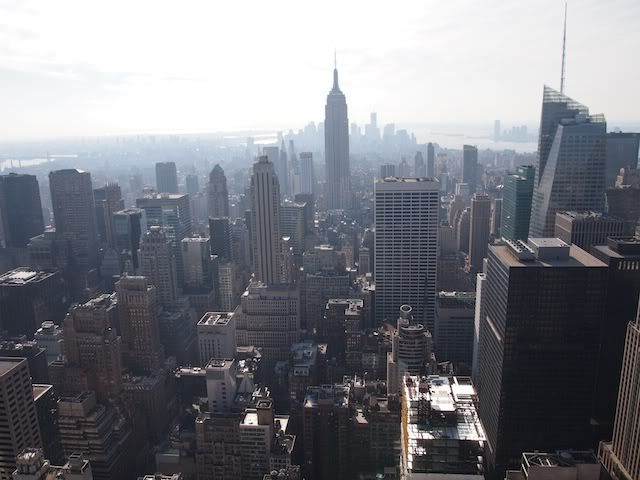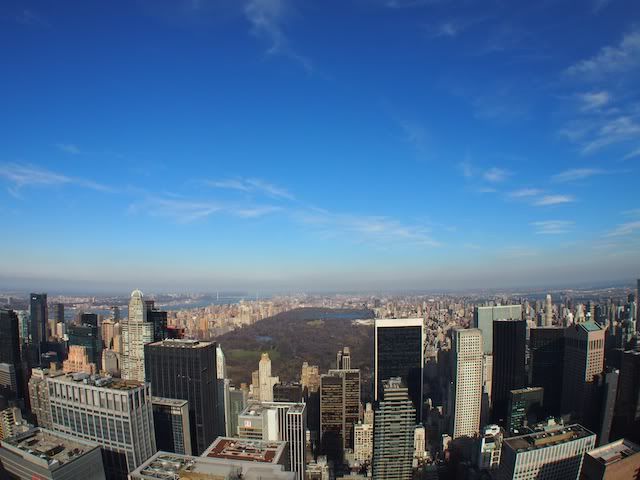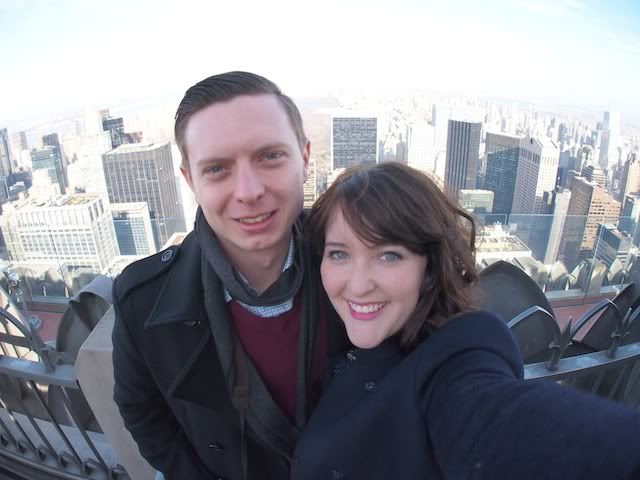 The downside to travelling is no easy access to a washing machine. Unfortunately our hotel seems to have a warped sense of humour it comes to doing laundry in a cost effective manner, so we had to schlep to a laundromat and do it the old fashioned way - complete with a change machine and 8 quarters to each load. A whole load washed and dried was half the price the hotel wanted to clean one shirt - we're starting to find that things around these parts are either stupid-cheap or stupid-expensive. It's a dangerous game to play when you want to buy an unpriced cup of orange juice. We found an amazing vintage store that had wall to wall vintage on 2 massive levels. Coats, bags, bridal, hats, shoes... so many clothes!
Since we'd seen the sights from the Empire State Building in the nighttime a few days ago, we made the most of the clear weather we had today to see them again from the Rockefeller Centre Observation deck in the daylight. It's 20 storeys shorter than the Empire State (but equally extravagant on the insides with Swarovski crystals everywhere) and it provides views of north Manhattan, all over Central Park and the upper West/East sides.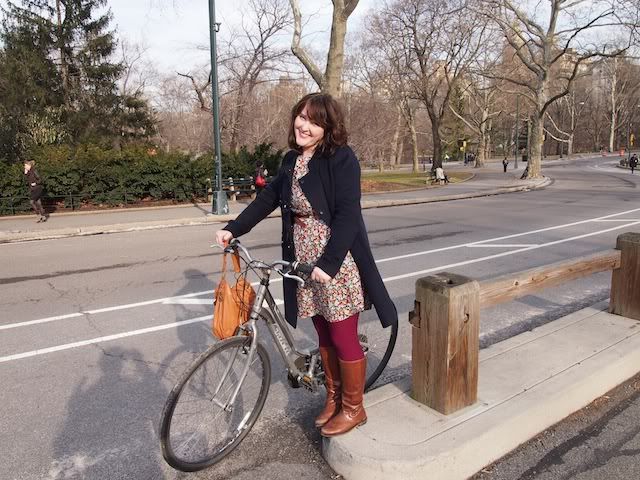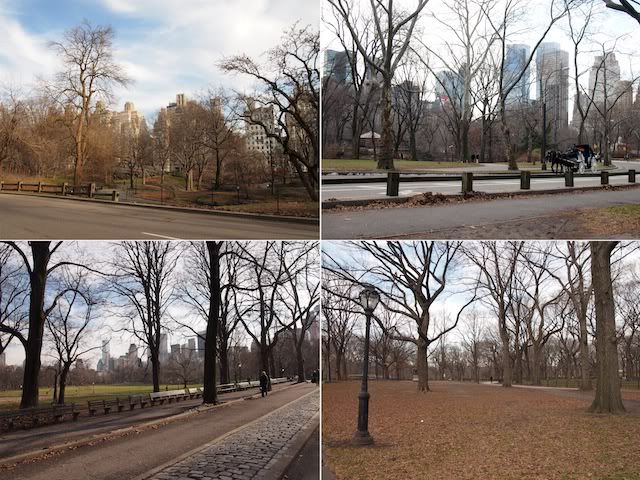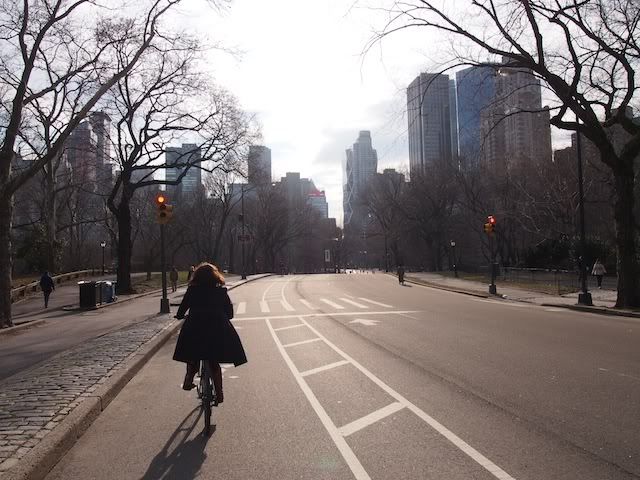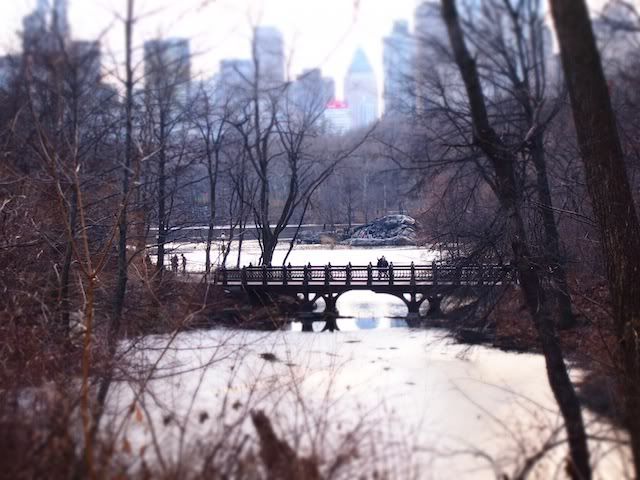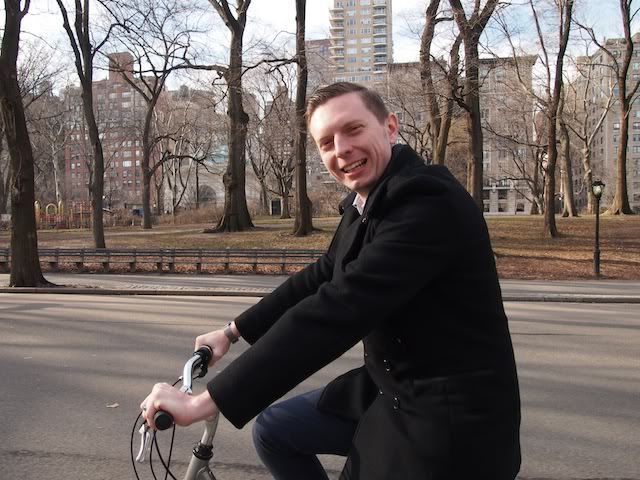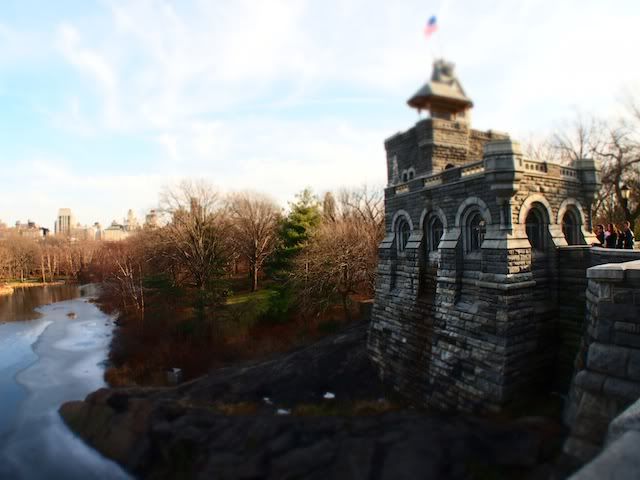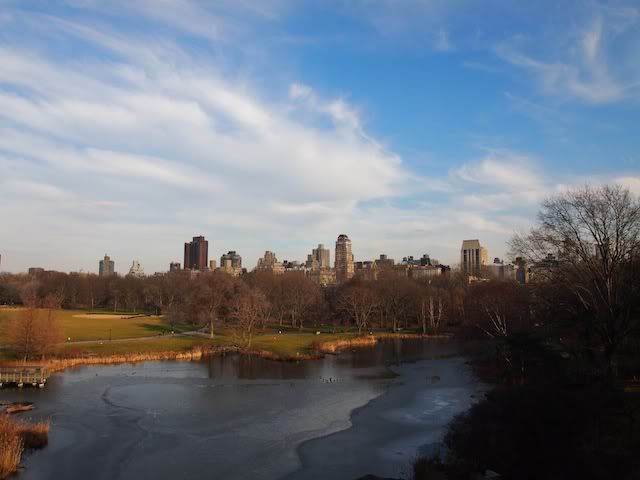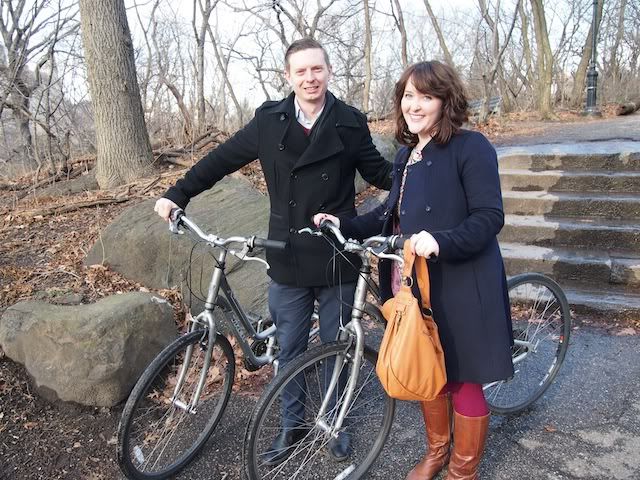 The weather was so mild today (although we never thought we'd say that about 7 degree weather) that we didn't even need our coats for most of the morning. We strolled up 5th avenue to see
the
Tiffany's from Breakfast at Tiffany's and also stopped in at Bergdorf Goodman where they were having a huge sale on Manolo Blahnik shoes. We looked around, but $600 still feels unnecessary for shoes only worn for pavement pounding. Thinking we'd maximise the day, we rented bikes from a Spanish fellow for "2 and 1 half hours" to ride around Central Park. No helmets required! We stumbled upon Belvedere Castle which was originally built as a watchtower in 1869 and then converted into a weather station a little later. It's not much chop as a watchtower these days, given all the skyscrapers built up all around the park, but it provides views of the park and a little mystery to the area. A nice New Yorker took our picture, and we saw a squirrel eating a banana. A banana!
We also did a 'New York Skyride' later in the evening, a weird motion simulation that effectively takes you on a helicopter ride through New York. The 'experience' was narrated by none other than Kevin Bacon which made the whole thing a whole lot more enjoyable! We indulged in some Ben & Jerry's for dessert, a delicious example of things being 'stupid-cheap' in America. A 16oz tub in Australian supermarkets retails for $11.99, but here at the Walgreens under the Empire State building it's a teeny-tiny $4.99. I'm fully anticipating our waistlines to expand in the coming days after this discovery.