7 | New York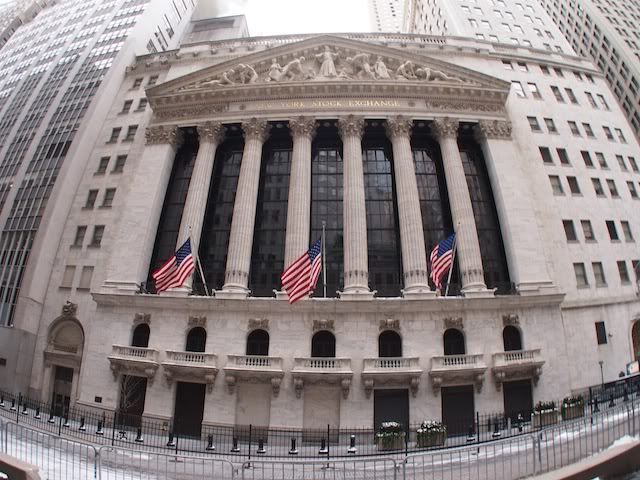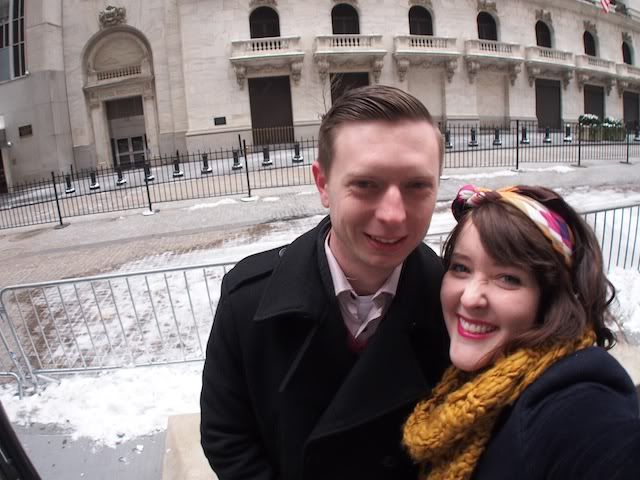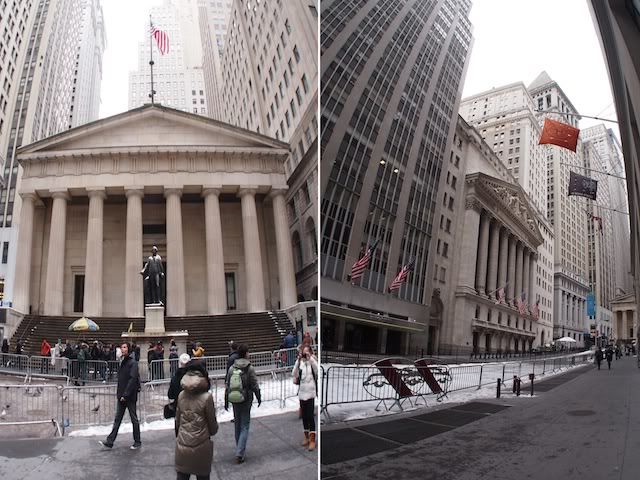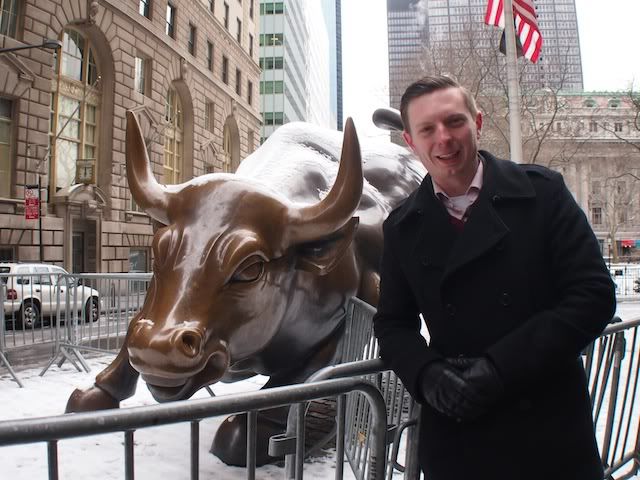 We started our day with a spontaneous visit to Wall Street. We'd slept in a bit later than we really should have, and hurried out the door to make breakfast in time, so I think our generally planning for the day was off. The only thing I really knew about Wall Street came from the 1997 movie 'Jungle to Jungle' starring Tim Allen, who was a wall-street broker of some sort. Disney movies are probably not the best basis for knowledge, so unsurprisingly we learnt quite a lot today. Being a Sunday, the streets were quiet and a lot of sections were barricaded for snow safety. The Stock Exchange building is huge, with columns that go up so high you can hardly look at the whole facade in one go. Most of the buildings on Wall Street and surrounds are big, with Federal Hall and J.P Morgan's 'The Corner' all in close vicinity. I'd hoped to rub the Charging Bull's nose, but he was fenced in too. He's also not even on Wall Street, charging away a few blocks over. After Wall Street we walked up to the World Trade Centre to see Ground Zero. They're in the process of building a memorial on the site of the twin towers so there was a lot of construction happening.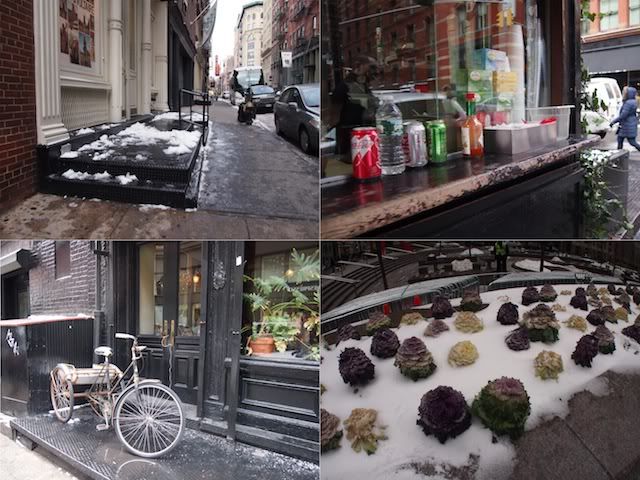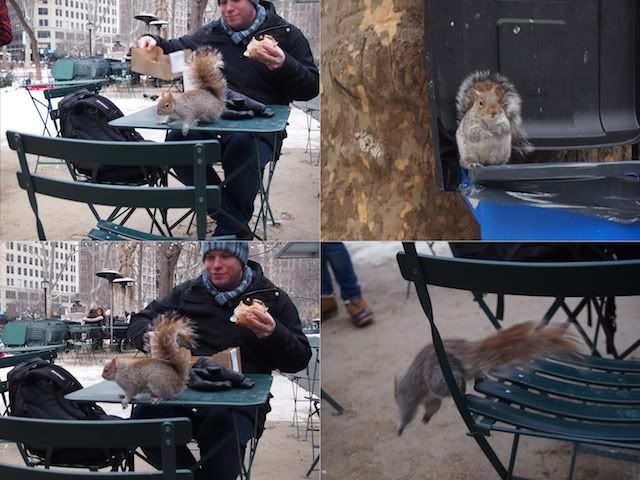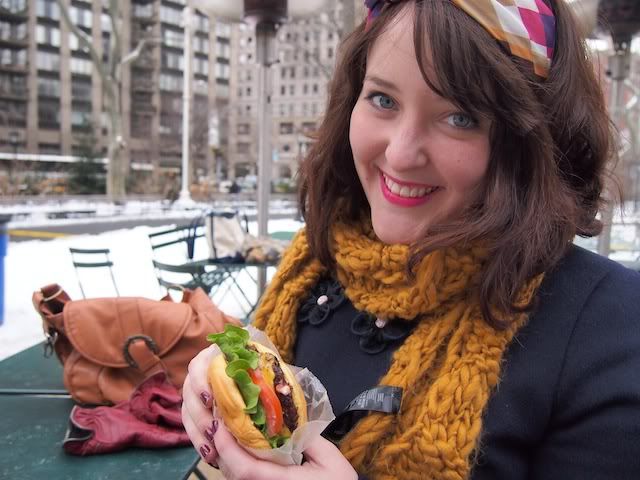 We browsed some stores in SoHo and NoHo (neighbourhoods named according to whether they're 'South Of HOuston street or North Of HOuston street - fun fact!) hoping to find a bargain at some of the pop-up stores and sample sales that are often around here. We didn't buy anything, but we may have seen Robert De Niro. It's always just so hard to be sure! We had lunch at Shake Shack, a burger joint that makes delicious chocolate milkshakes and a pretty good hamburger. The restaurant is located in Madison Square Park, and the squirrels know they can go there for a bit of a feast. The cheeky little things are brazen and bold, even jumping onto one surprised fellow's back in an attempt to get at his dinner. These squirrels would happily come to your hand or sit on the table next to you if it meant they were going to get a chip.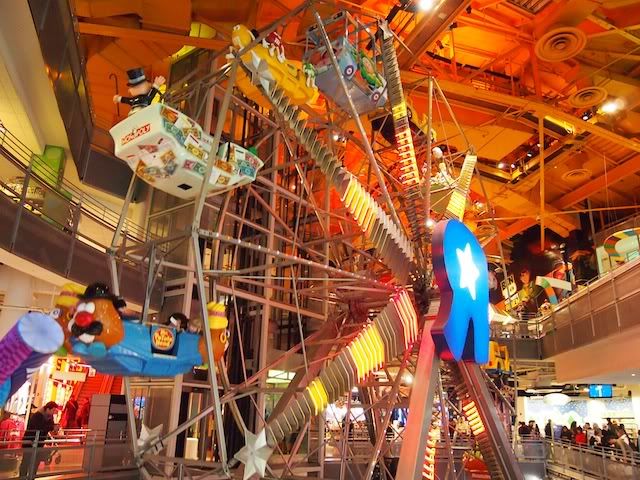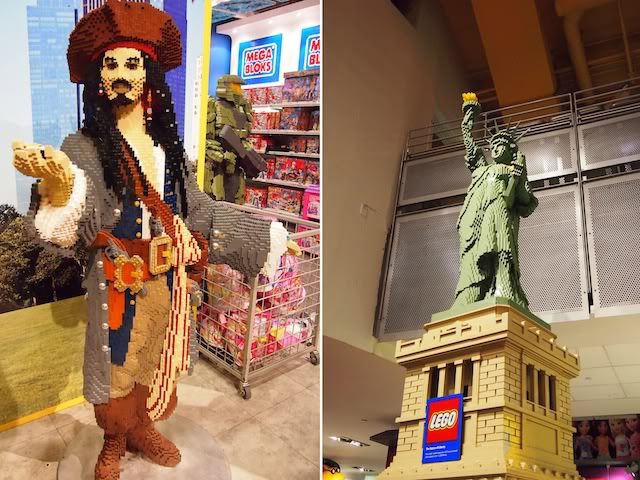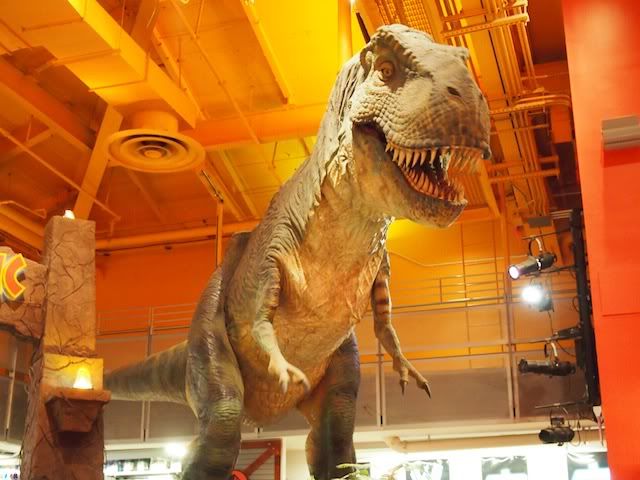 We did lots of subway riding today, finishing the day back in Times Square. Toy'R'Us is another multi-storey monster store, and definitely the only one we've seen that has a ferris wheel inside it. A devoted Legoland with New York landmarks built from lego was pretty amazing, and a moving dinosaur in the Jurassic Park section that roared periodically was giving the kids a bit of a thrill as they walked past.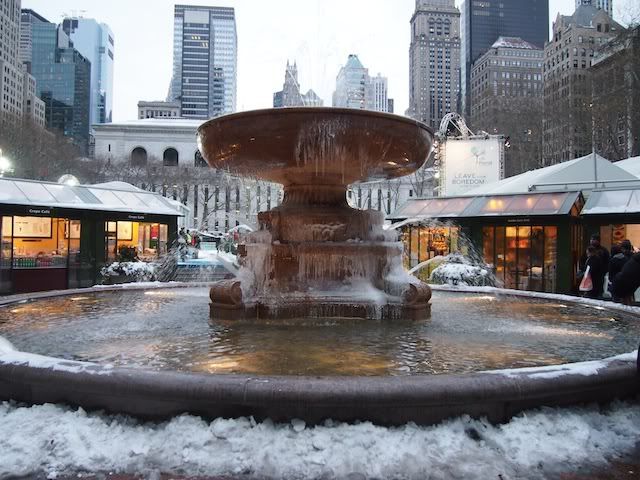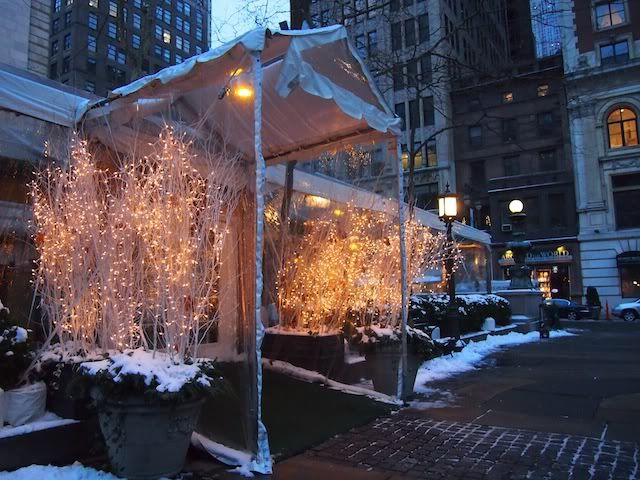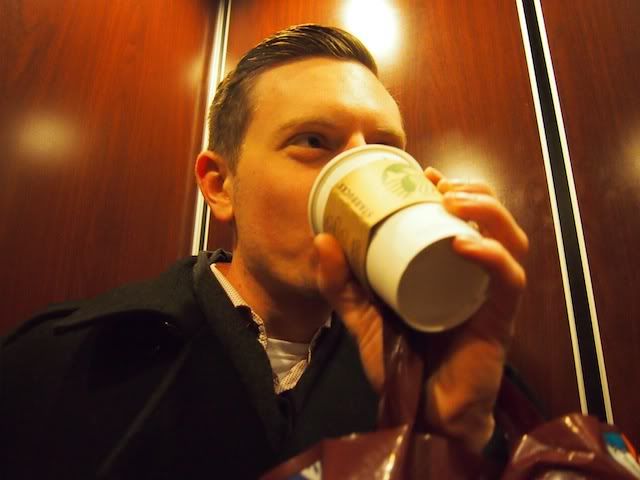 Walking back to our hotel through Bryant Park we found a frozen water fountain and an ice-skating rink. It was a very pretty surprise, with little stores selling hot apple cider and earmuffs. Given that we've spent 4 days in New York we've probably walked past over 100 Starbucks coffee houses. There is literally one on every block or so. We thought we'd see what all the fuss is about and give it a try, but it's sure no Sydney coffee and probably not something we'll repeat in a hurry. There are a lot of things New Yorkers do right - bagels, candy and milkshakes, so I think we'll just stick to those.