6 | New York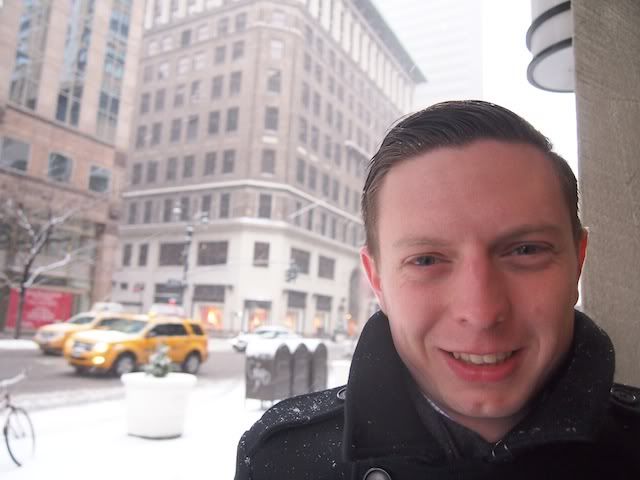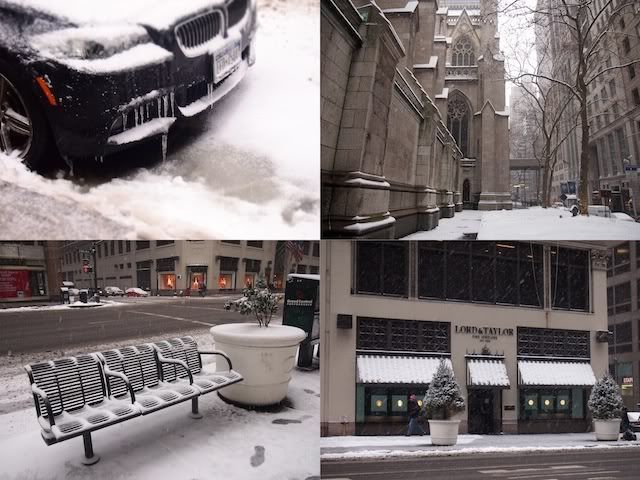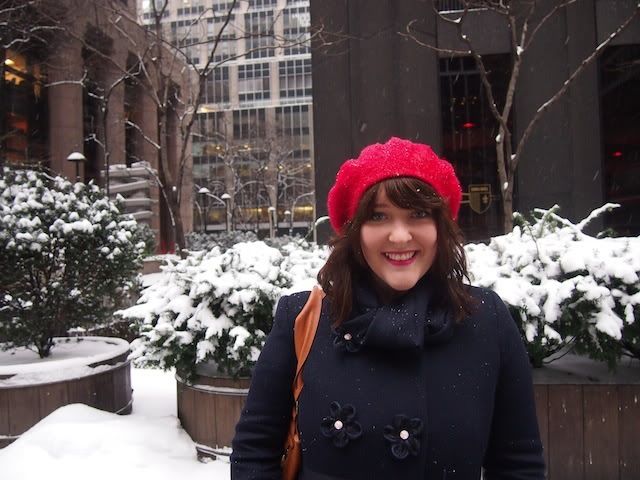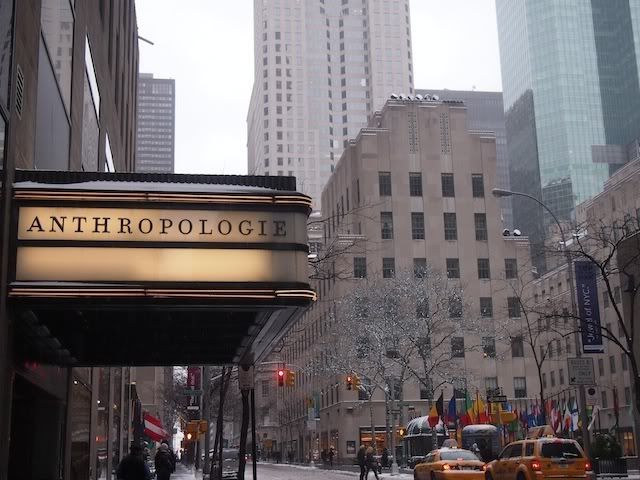 We went to bed last night with our fingers and toes crossed for accurate weather forecasts for the following day. We watched a lot of weather channels, all of them predicting snow from 2am. We woke up this morning to a solid 2-3 inches of powdering white snow and a steady sheet of snowflakes coming down, and by the time we bundled up and got outside it was around 5-6 inches. Amazing! We had hoped to visit Rockefeller Centre and see a snowy New York from the observation deck, but the doorman told us that there was "currently zero visibility". We stopped in at Anthopologie (overpriced clothing but amazing visual merchandising) and wandered through the snow storm a little more.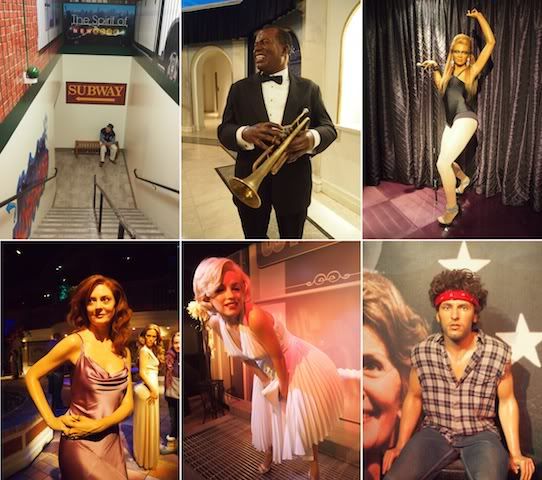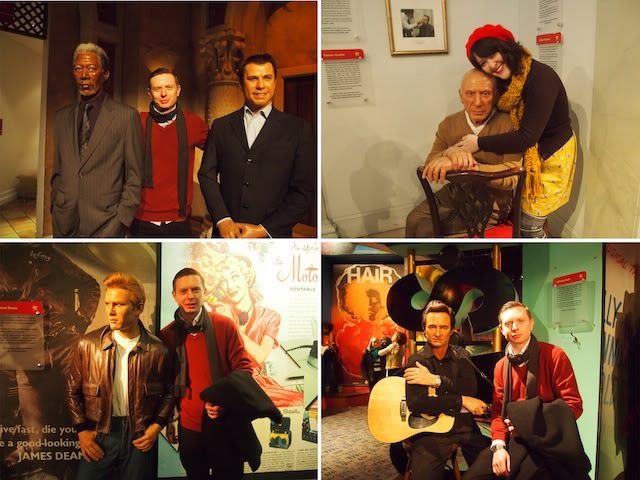 Madame Tussaud's Wax Museum was creepier than I was expecting. It took me a while to adjust to looking at the models and not thinking they were people. I got to hug Picasso, and Joshua was able to see home of his music legends. It was a little dreary by the time we came back outside from Madame Tussaud's, so we thought we'd catch the subway uptown to Central Park and do some more museum visits. We accidentally picked an express train with the earliest stop being somewhere in central Harlem. Oops. The upside to this unexpected walk was that there was lots of fresh, unplowed and untrampled snow. Central Park looked like something out of The Chronicles of Narnia, with lamposts and wide expanses of soft white snow.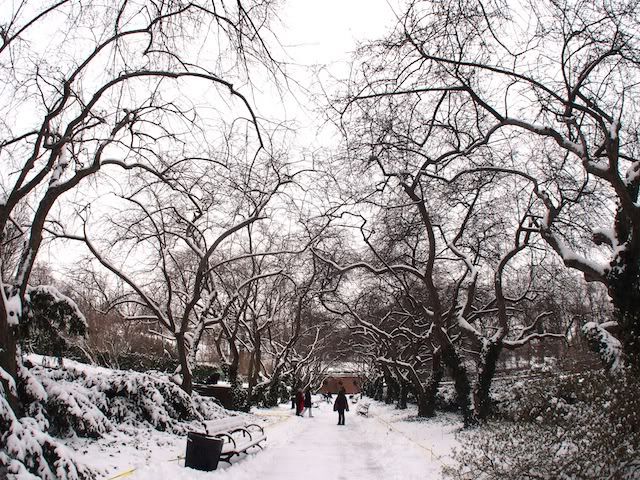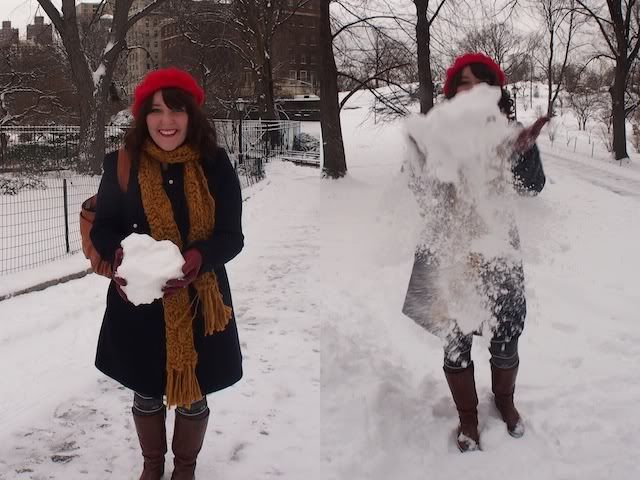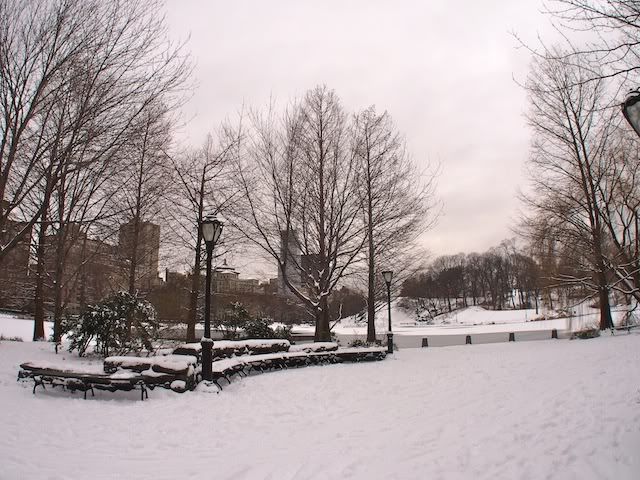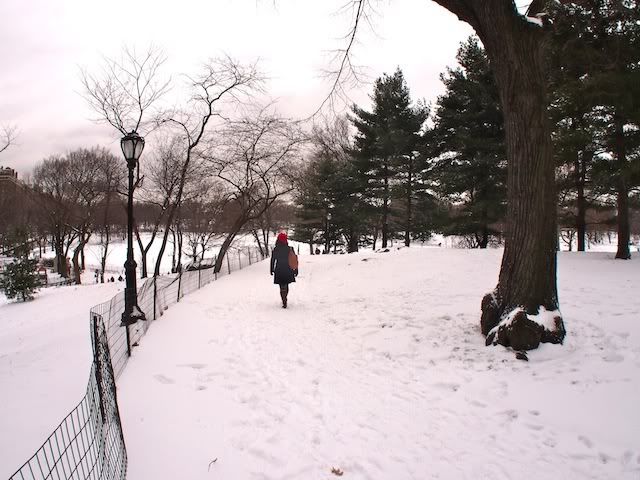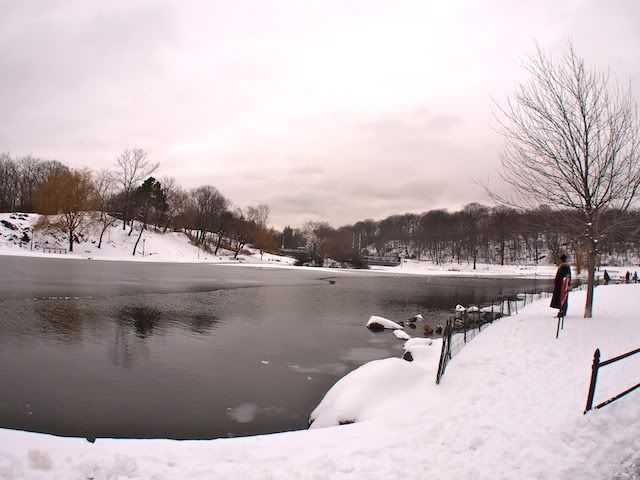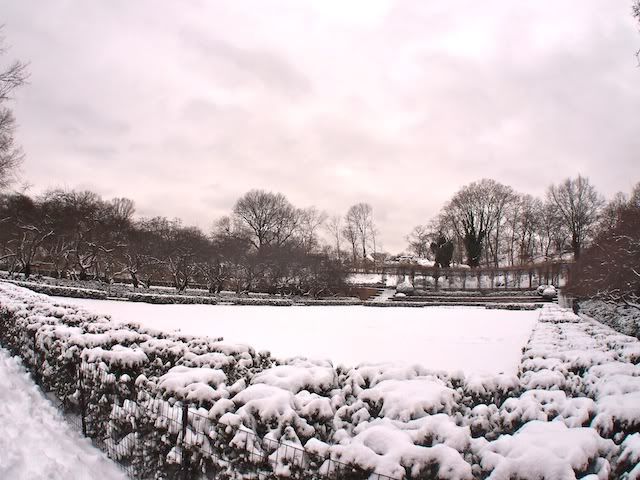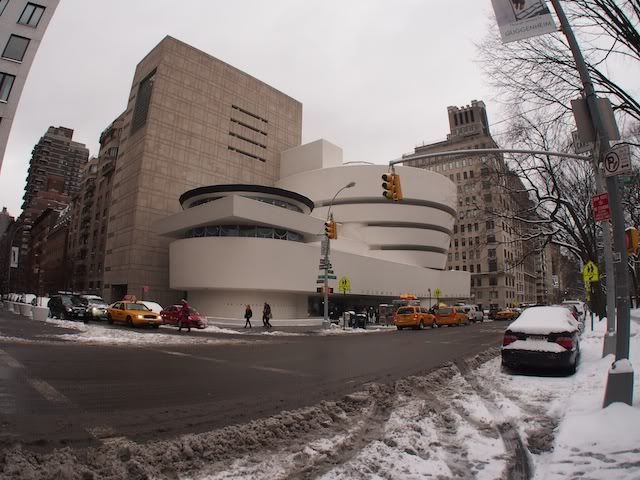 We made snowballs and watched kids toboggan down the hills. There were also lots of dogs out for walks, wearing special jackets and booties to keep their paws warm. It took us over an hour to get from the north end of Central Park to the centre East - it just keeps going and going! We stopped in at the Guggenheim museum where the queue for entry stretched around the block. Conveniently, we had pre-purchased passes which meant we jumped straight inside. Handy! (There's no way I would have been happy about an hour wait in freezing temperatures.) We were disappointed that some of the annexes were closed for new installations, I guess travelling in the off-season has it's downfalls, but we were able to see some great pieces from Kandinsky in his Bauhaus years, late Warhol and Lichtenstein, and of course the architectural design of the Frank Lloyd Wright building.