4 | New York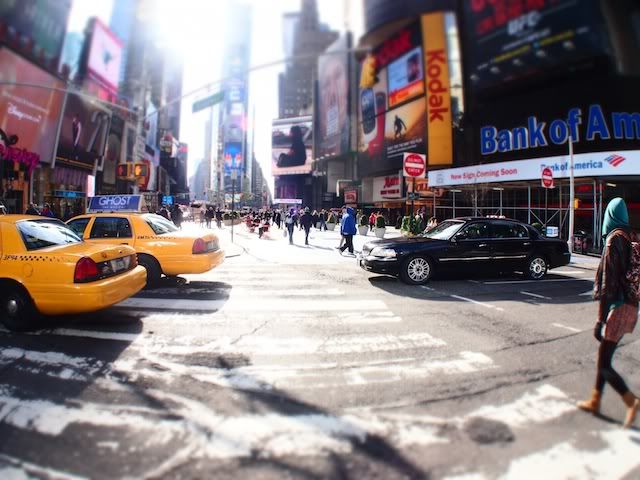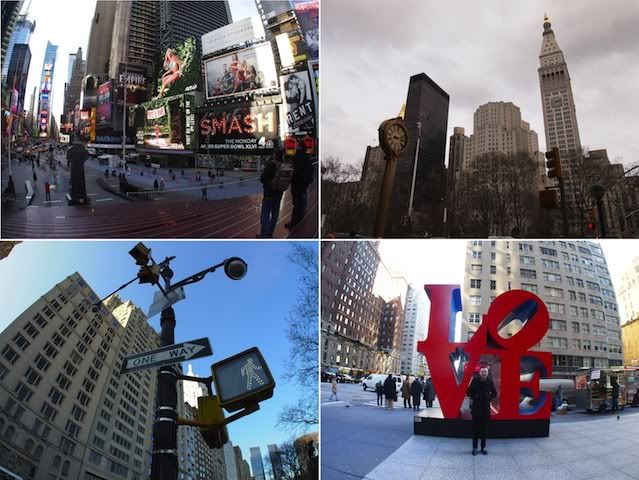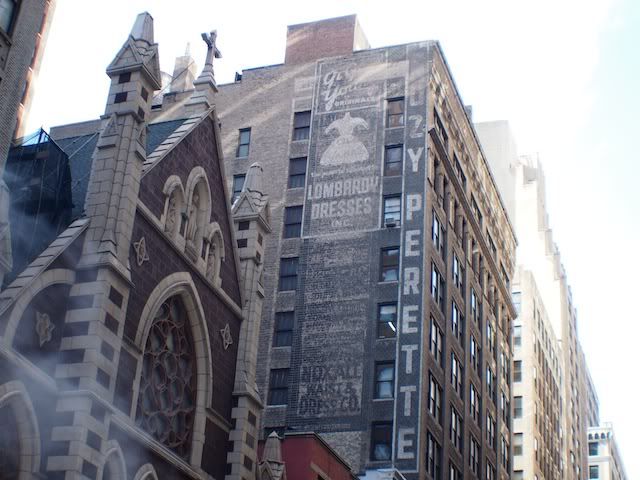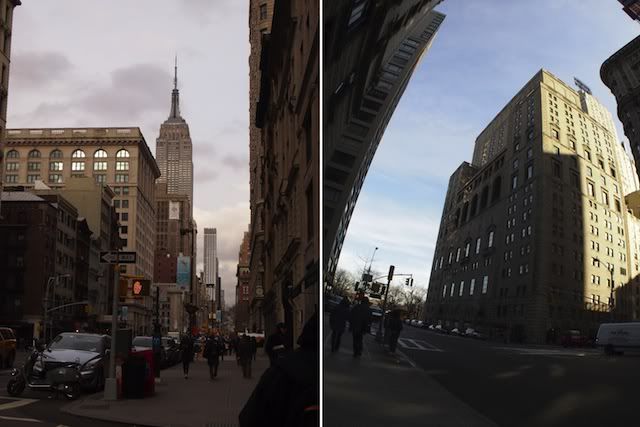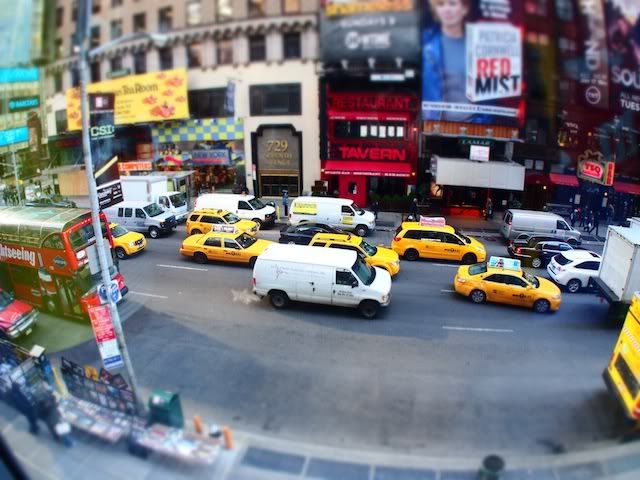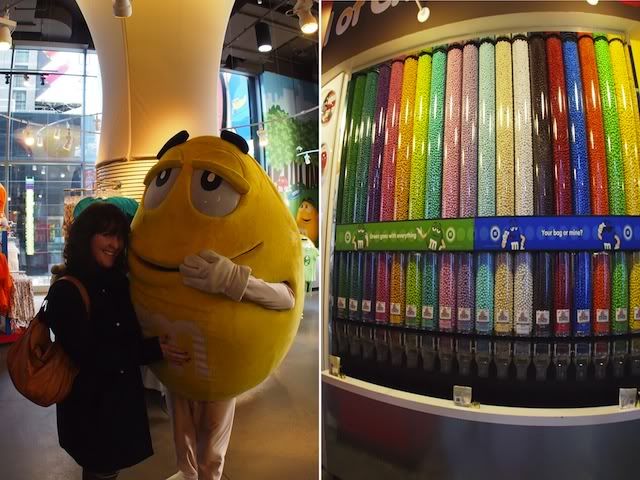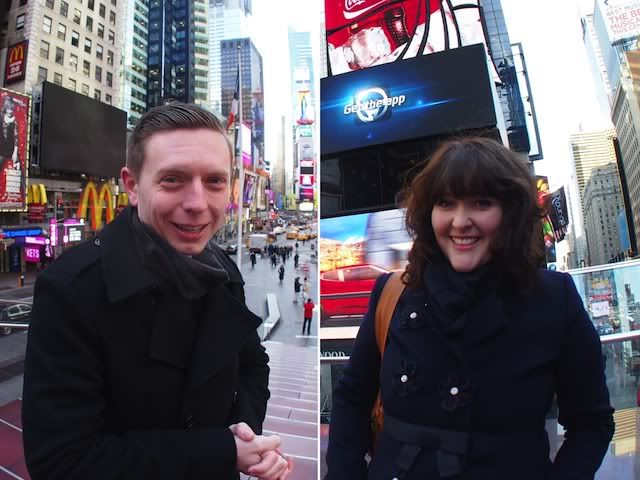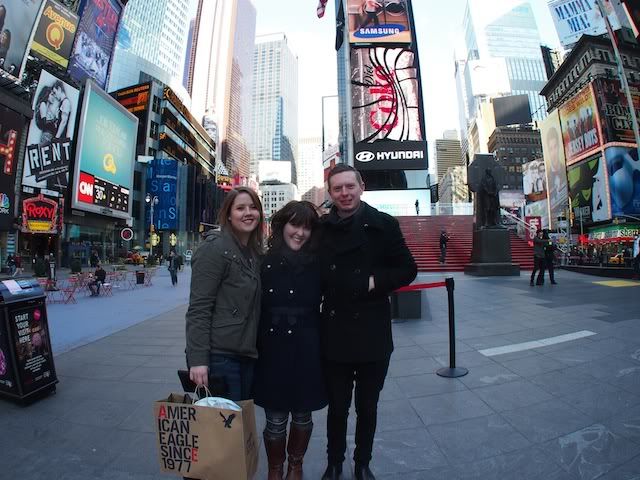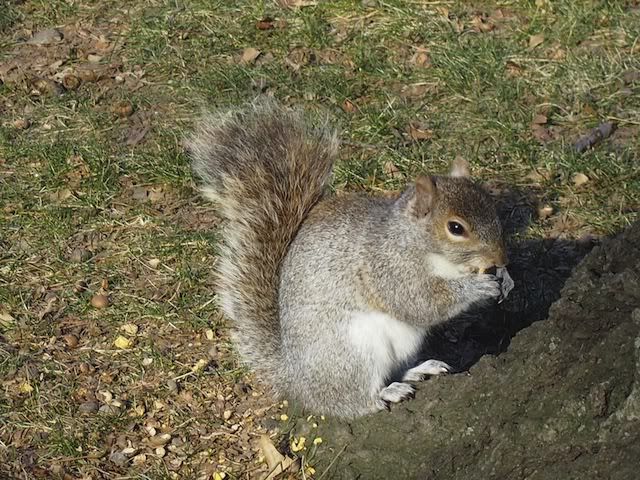 We woke up to a very chilly minus 7 degrees this morning, with ice on certain parts of the sidewalk. Both Joshua and I had noticed it and pointed it out, but as I did I promptly fell flat on my behind, in the middle of a pedestrian crossing. Not my most glamourous moment, that's for sure!
My dear friend Ashley was staying near Times Square and leaving this morning, so we were able to see her for 5 New-York minutes before she headed off. We stickybeaked at the Hershey's chocolate store, and across the road at the M&M store, with every single colour and flavour M&M available to buy, as well as 3 stories of every kind of merchandise known to man - Monopoly games, bathroom sets, clothing, candy dispensers - you name it, it was there. It was all a little overwhelming this morning with so much happening and so much to take in, but by this afternoon we were feeling pretty confident with directions and how to get from one place to another. We had our first celebrity spotting in Chelsea - hello, Susan Sarandon, all incognito and make-up free.
We did quite a lot of walking but only just made it to the edge of Central Park, where I finally saw my first squirrel!
He was the cutest thing, with fat little cheeks and his tiny paws to hold his finds. If the Hollywood sign was my first 'LA' moment, then Central Park was my most overwhelming 'NY' moment. It's every bit as beautiful as it should be - and we only made it 50 metres in!