14 | London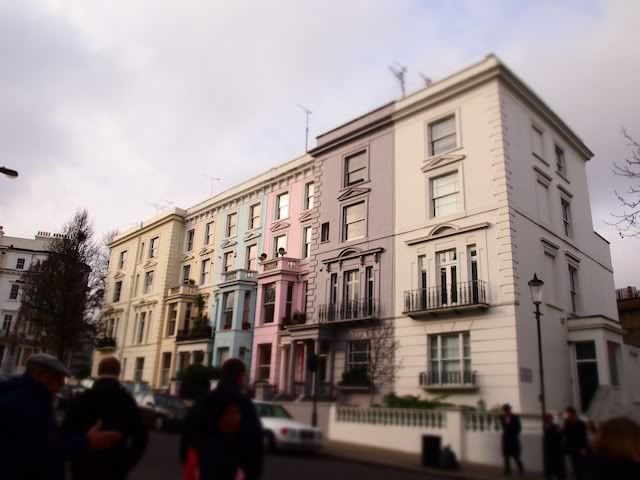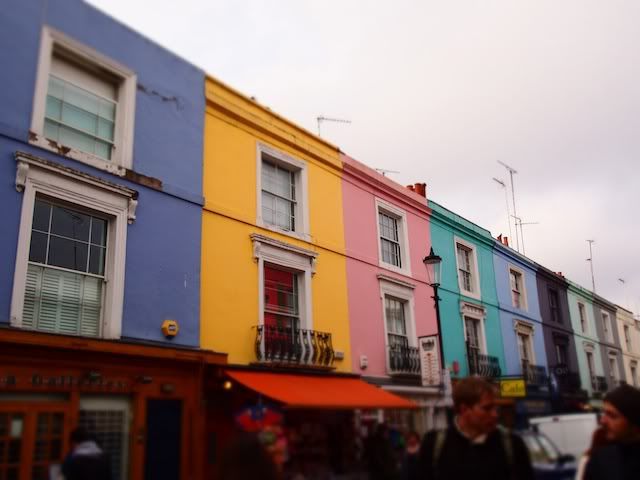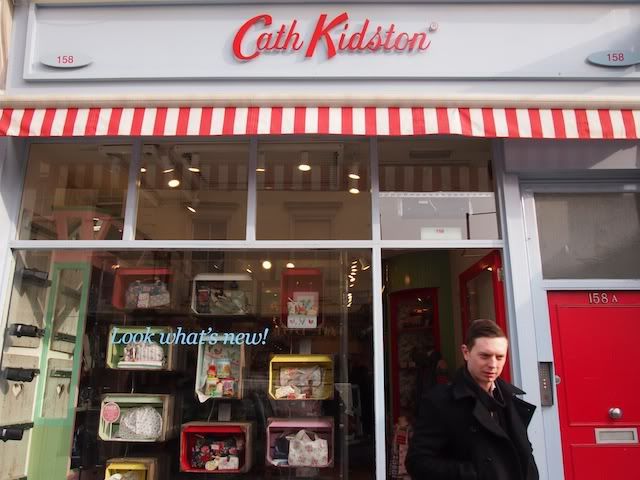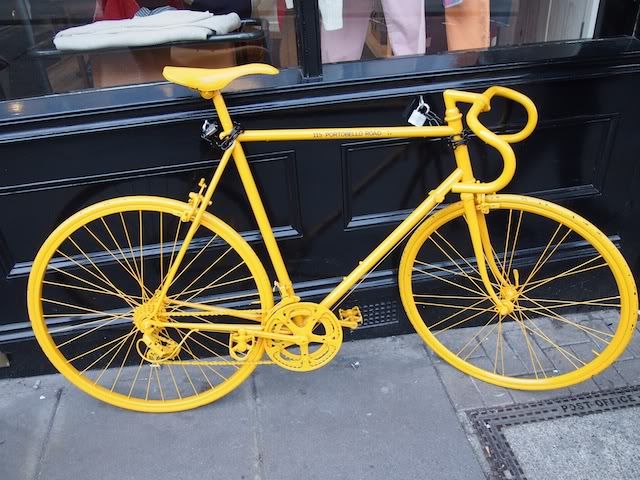 The jet-lag finally caught up with us, just as we were thinking how lucky we'd been. Completely exhausted at 8pm London time, we went to bed thinking we would probably have a good 12 hour, rejuvenating sleep. We both woke up at midnight, wide awake, thinking it was morning. 3 episodes of True Blood later we went back to bed, and next thing it was 10.30am. After 4 different alarms, Joshua had to wake me up himself. Guess I was a little sleepy!
We walked to Portobello Markets this morning, a huge affair that stretches about a kilometre along Portobello Road. There's a variety of stalls and shops, ranging from antiques and secondhand items, to flea markets and fruit & vegetables. We came away empty handed, as most things were either really overpriced or really rubbish. A lot of the terrace houses that line the roads are painted different colours, all sorts of bright pastels. They certainly cheer up the streets with their pretty colours. We popped into Cath Kidston (note Joshua's overjoyed expression in that photo) where there was so much floral in one place it was almost a visual assault. Pretty amazing.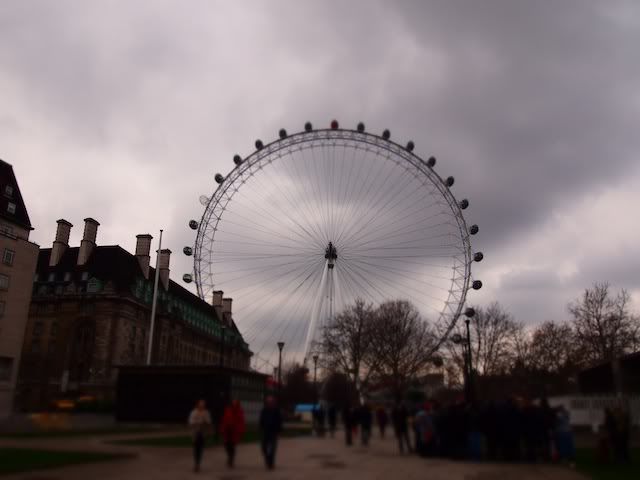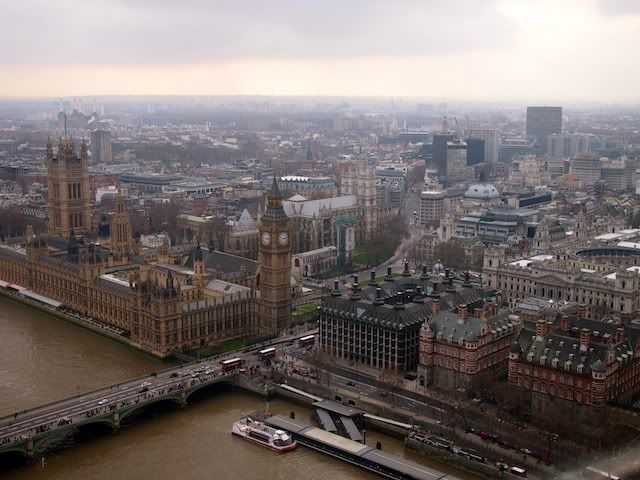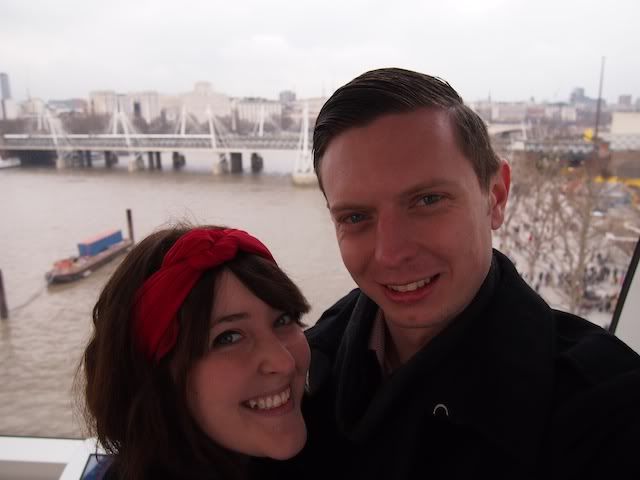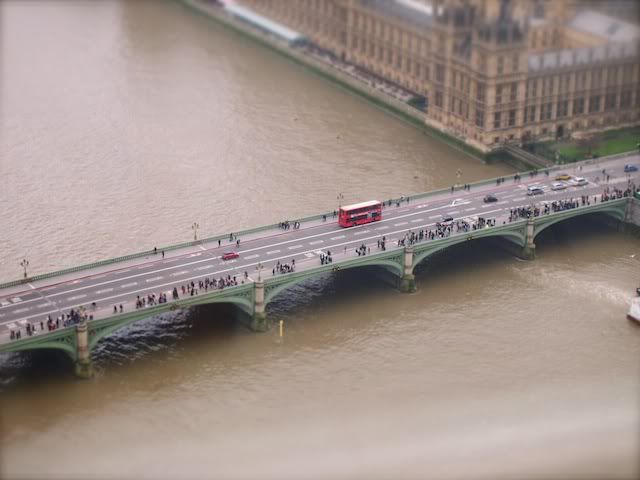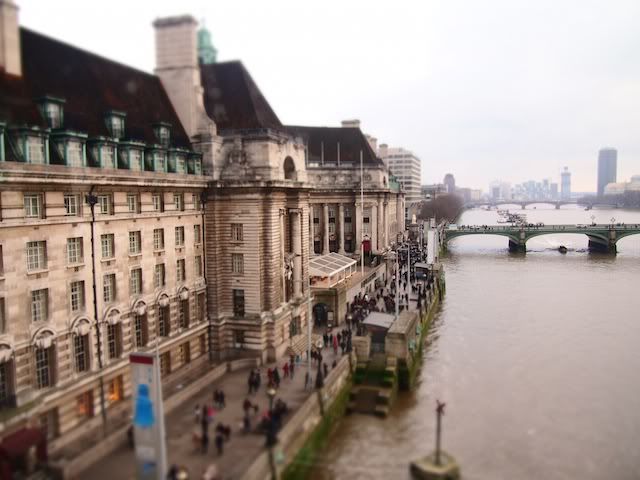 There's wet weather forecasted for the next few days and maybe even some snow, so we decided to do some sightseeing today while it was fairly clear. A subway trip to Waterloo and half an hour of queuing later, we were up in our glass capsule in the London Eye. German tourists were selfishly hogging the main viewpoint (so rude!) but we were able to see lots of landmarks, such as The Gherkin, Big Ben, Westminster Abbey and the River Thames.
After a stroll over the river for a close up inspection of the London greats, we started the walk back to the parks hoping to see some squirrels. We'd left our run a little late and it was nearly dark, so we think most of them had called it a night. A bike ride back across Hyde Park and another walk back to our hotel, we're all tuckered out once again. Hoping for a more normal sleep tonight, and an earlier waking time tomorrow!