Melbourne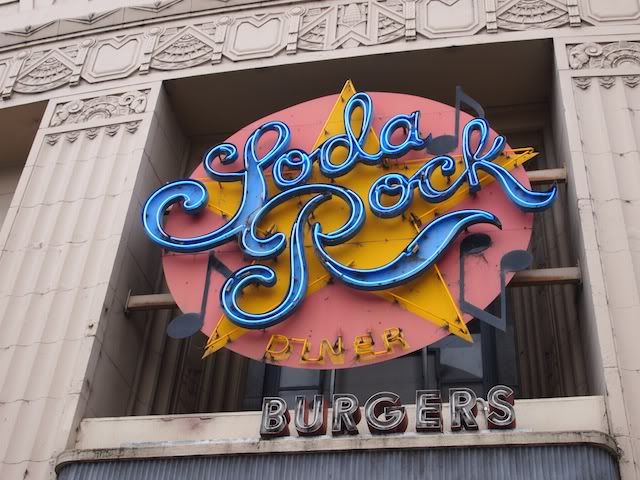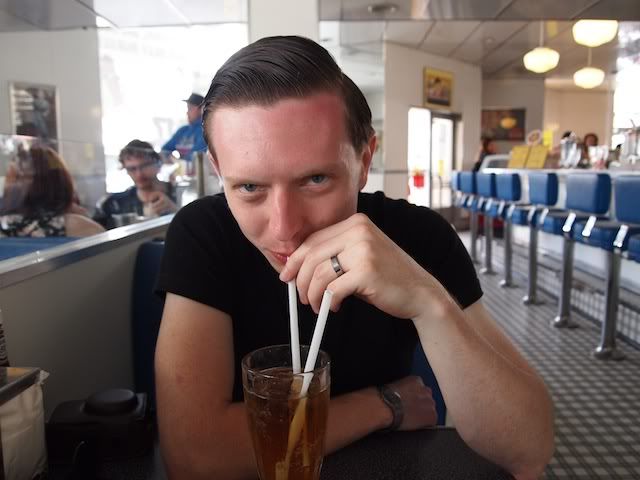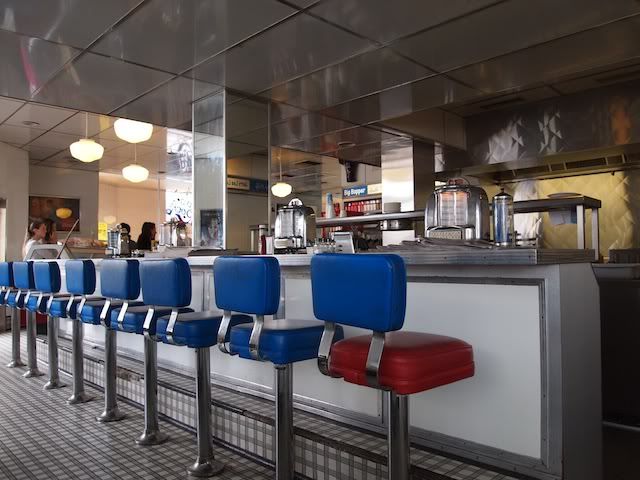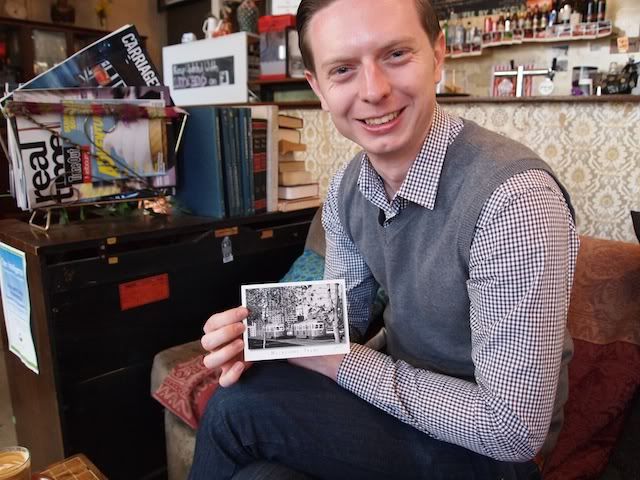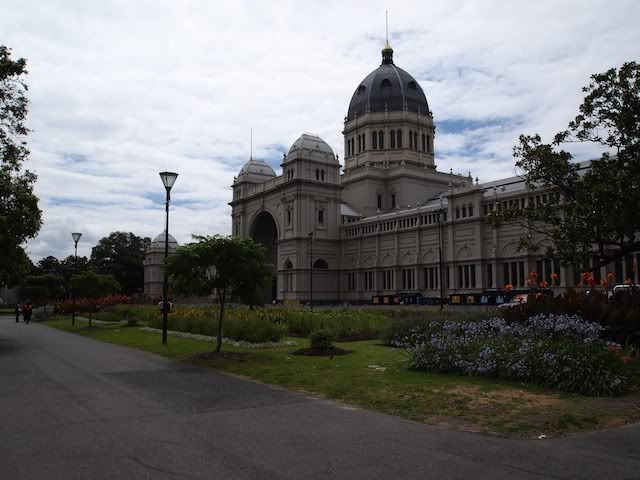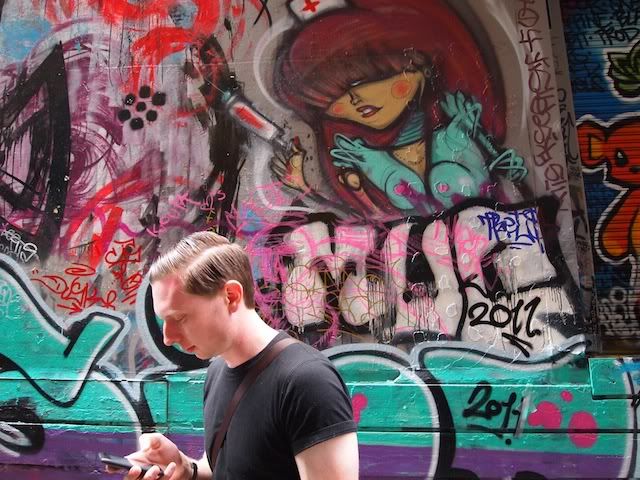 Here are a few photos from our little trip to Melbourne we went on a couple of days after the wedding. We did a lot of walking, tram catching, eating and shopping. I spent a good chunk of time searching for a dress for Julie Baby - a dress which I coincidentally found when we were back in Sydney. Typical! I did find a coat that I'd had my eye on for a long time and will be perfect for our trip away to the chilly Northern Hemisphere.
Our normally pale complexions were sunburnt from our
picnic the Saturday before
and an older gentleman on the tram asked us if we were visiting from the UK. I wish we'd just said yes in a British accent.
My favourite place we visited was the Soda Rock Diner in South Yarra, a wonderfully kitschy 50's diner (man, I love those places) with individual jukeboxes, pinball machines and staff that danced to Chubby Checker each time 'The Twist' was played.
Joshua had been in Melbourne just the weekend before so he took me back to a cute cafe, 1000 Pound Bend, where the drinks menu was slotted into old books on the Florida Everglades and crochet nanna blankets were in an abundance. It was a lovely couple of days, we just wish we could have had a few more!