Wedding Wednesday: Our Invitations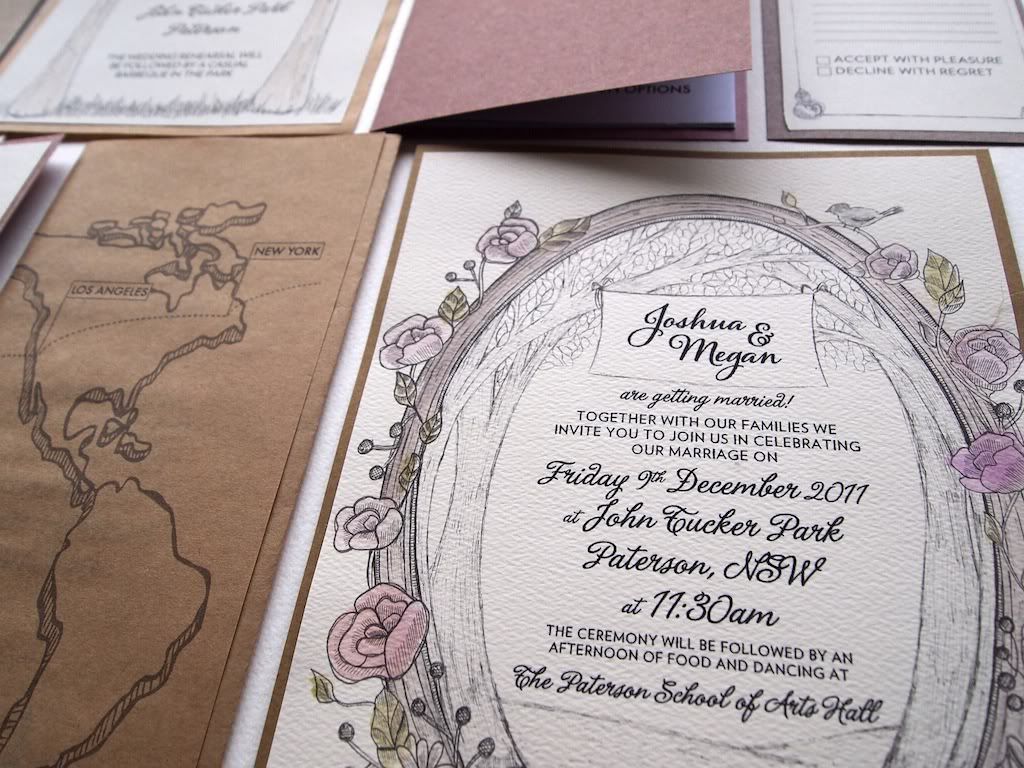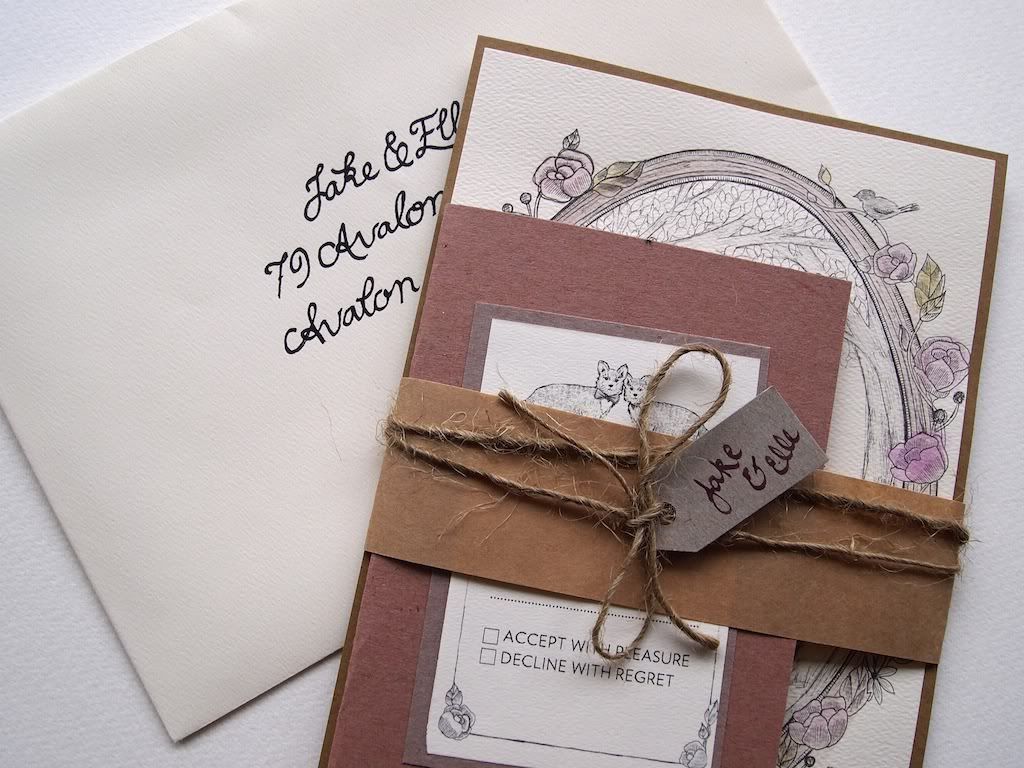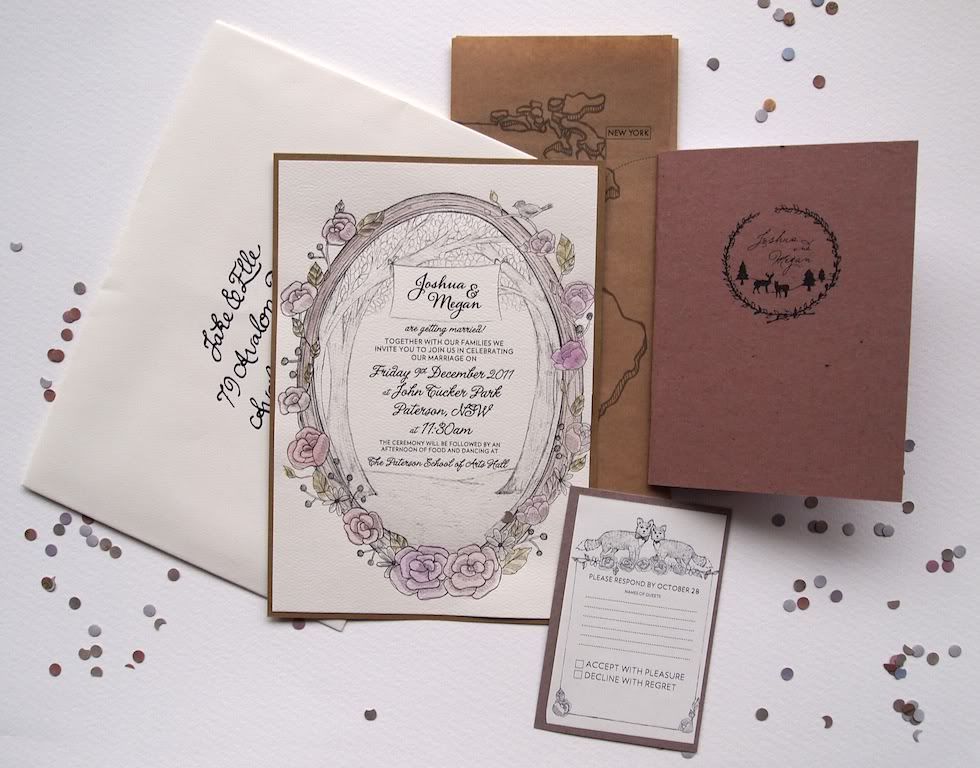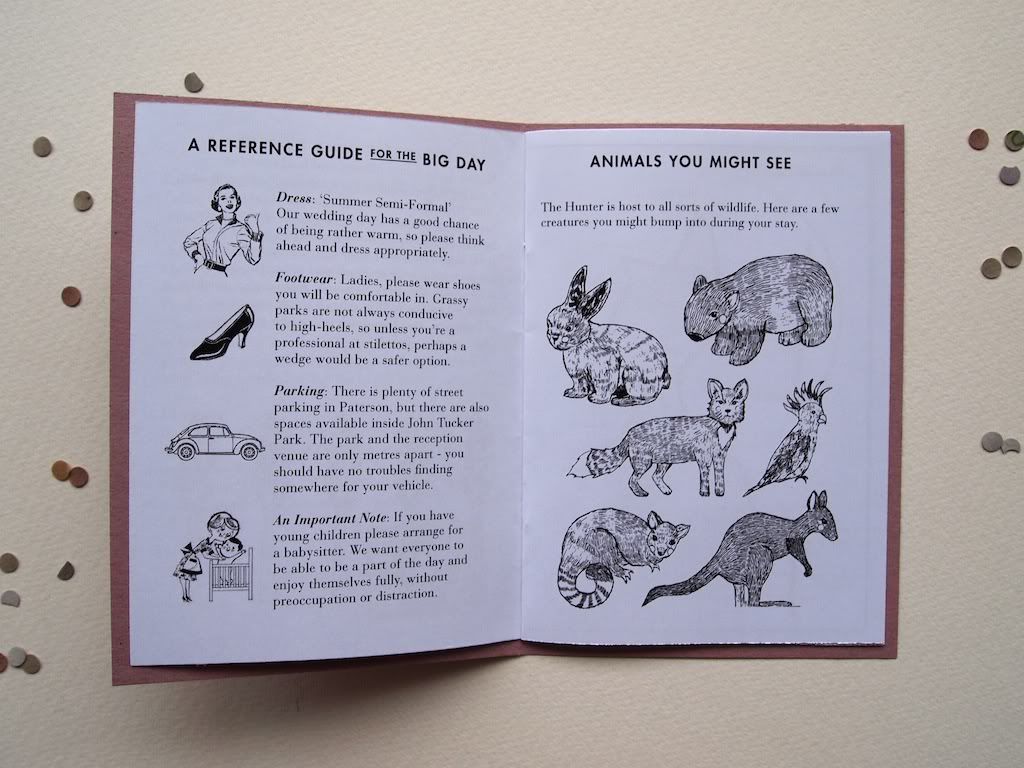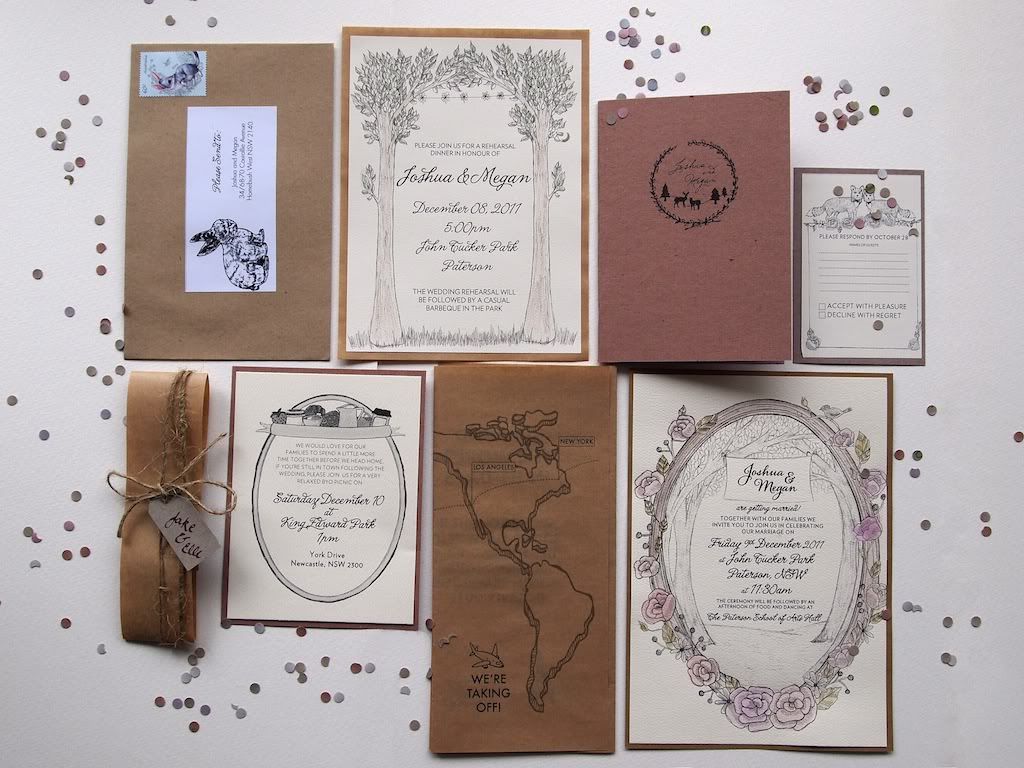 Our wedding invitations! Hooray! I've waited ages to share these (mostly because I kept forgetting) but here they are! We went for a floral, illustrated, mildly country vibe that hopefully has our guests keen for our wedding. I figured since so many people would be travelling to get there we may as well make it worth their while and whet the appetite a little. The number of pieces are also due to the sheer amount of information that had to be communicated, and with so many people doing so many different things (rehearsal dinners, after-wedding picnics etc) it just made sense to break it up into little pieces.
Boy oh boy were these things a monkey on my back. I spent most of my July holiday working on them, and am now forever reminding myself that an idea that seems good in theory gets a lot more difficult when multiplied by more than seventy. Joshua was a total gem during the whole process, cutting and collating and feeding the thin sheets of kraft through the printer individually. Yet another sign I'm marrying the right one? Most definitely.
The nice ladies at Polka Dot Bride featured our invitations yesterday, so you can
clickety-click over there to see the photos and read a little more if you're interested
.