Drifting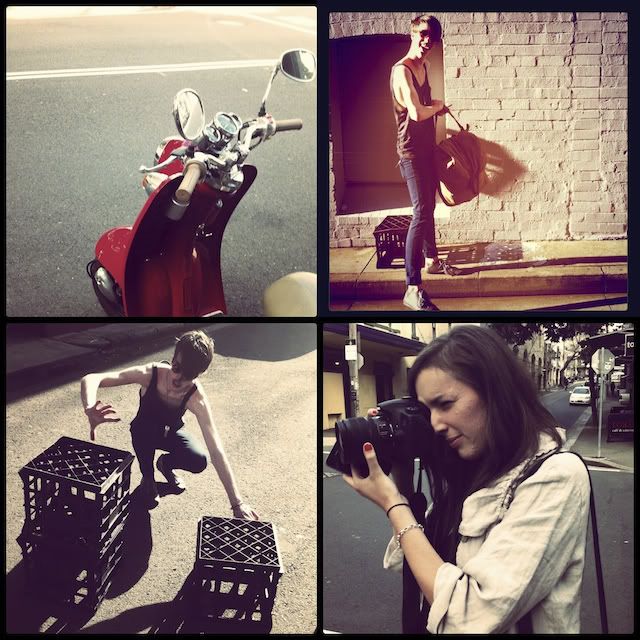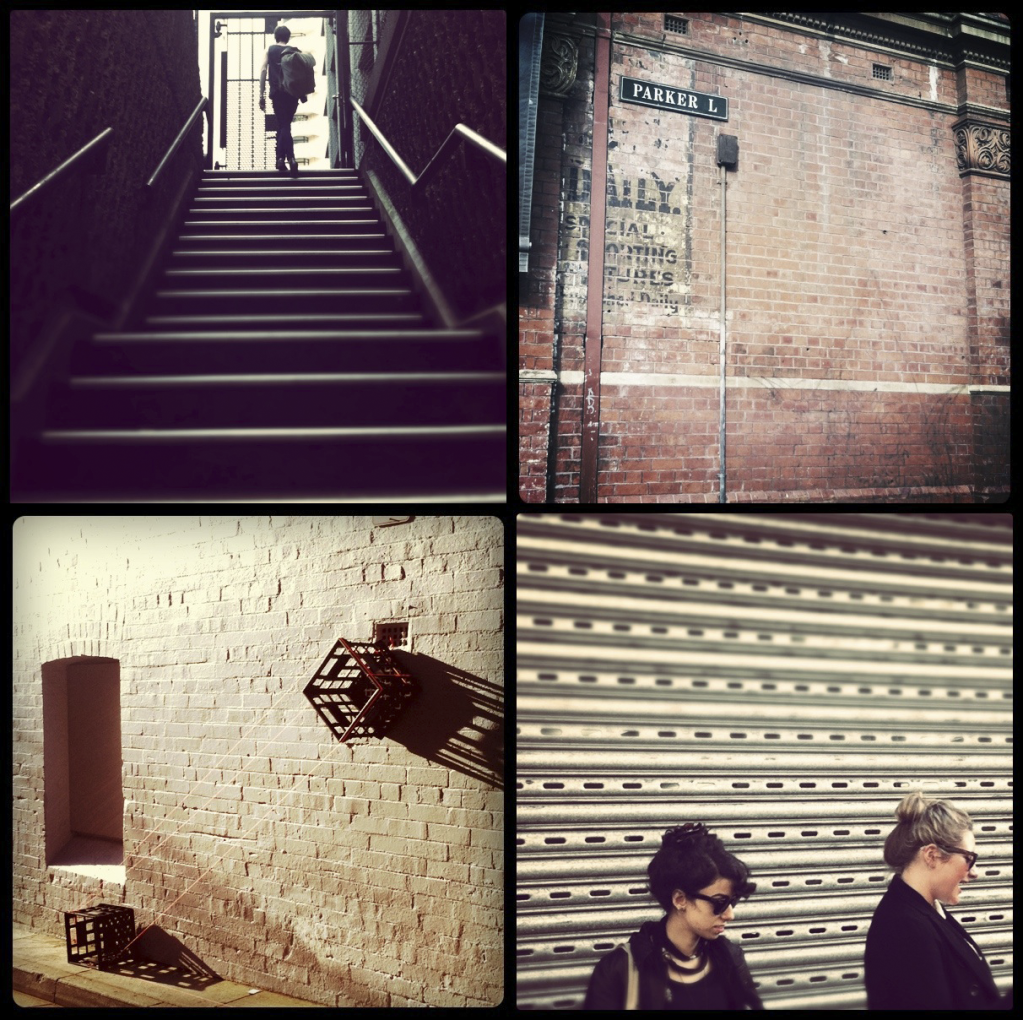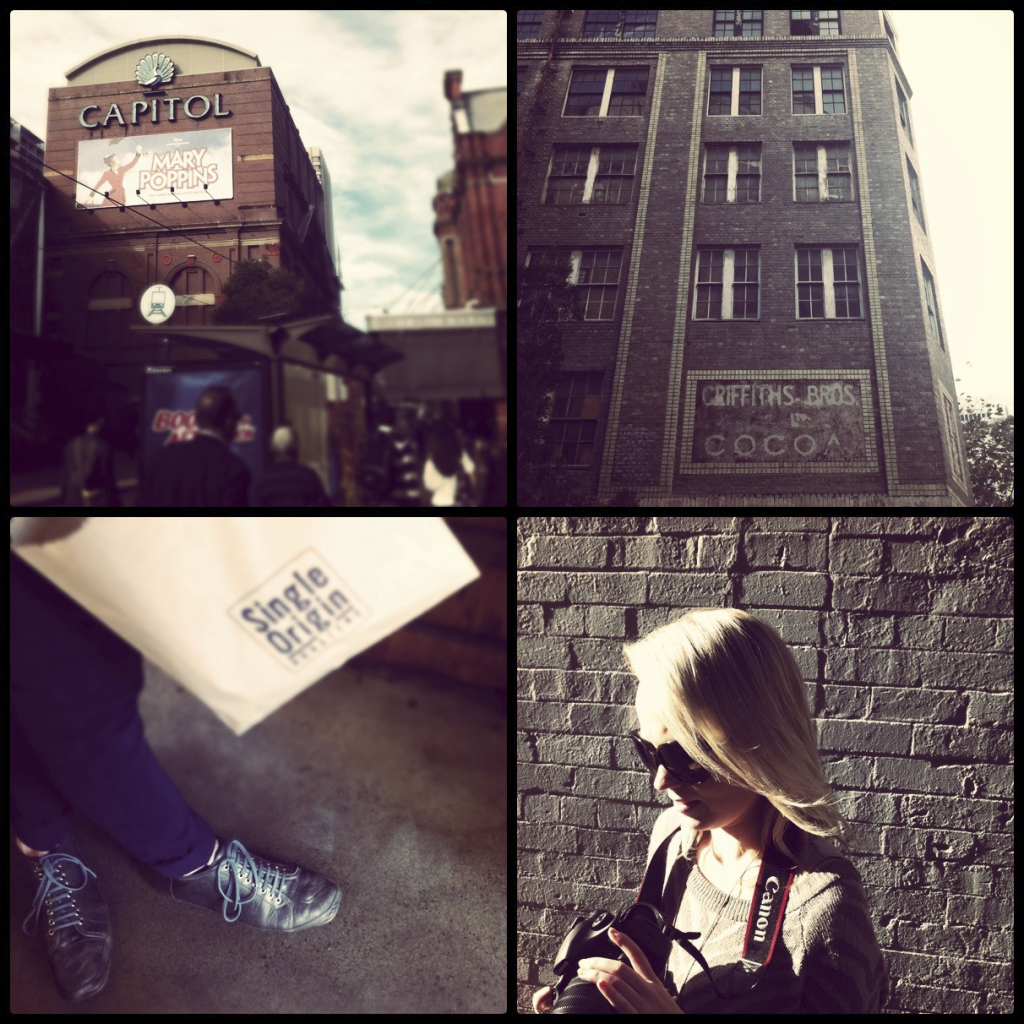 All images by Megan Manning
I have an all too often bad attitude about things I think I might not like. University group projects are usually the target of my grumblings, and I have a particularly hard time attitude adjusting. This semester we're undertaking 'Interdisciplinary Design Labs' which entails a good 14 weeks of group work. I'm working on my attitude from the get-go, so I'll hopefully get something out of the project and enjoy the weeks spent with the fine folk I'll be grouped with.
Last week we had a brief introduction to the subject and the expected outcomes. We're planning a one night pop up exhibition in Foley Street, Darlinghurst in November 2011 (fun!). We discussed the root of the word 'flaneur' (those of you playing at home, it is of French basis, meaning to wander, stroll, lounge) and how this can be applied to our research into the city of Sydney and the ways in which people interact with the city and its spaces.

It was a deliciously sunny day (I think Winter is finally getting ready to leave) and we drifted from UTS to Foley Street and mapped a journey through the street with string. Our group looked at utilising spaces in walls to act as frames and how the viewer relates to what's on a wall, how it's read and meaning that can be derived. Using plastic milk crates and our string, we connected grates, brickwork and windows to give a sense of tension and a visual representation of the flow of the audience as they move along the street.