Put to Bed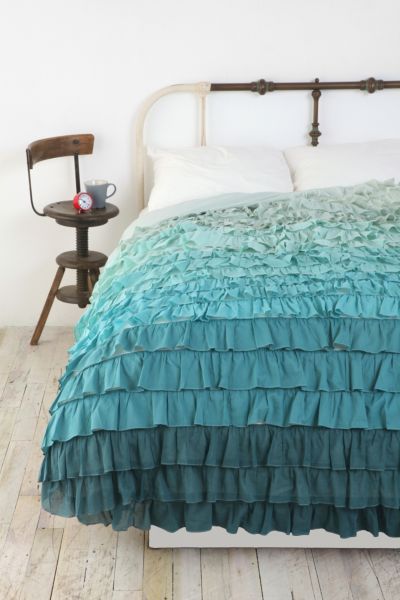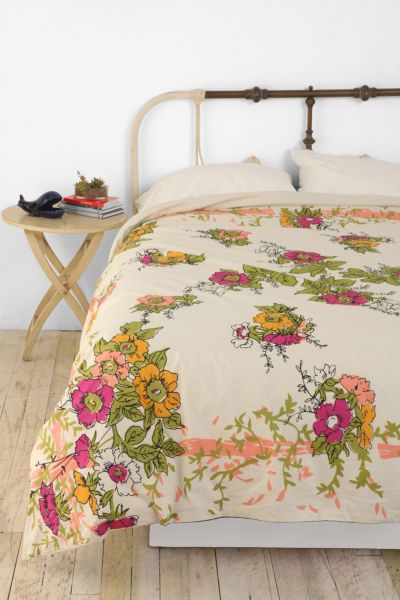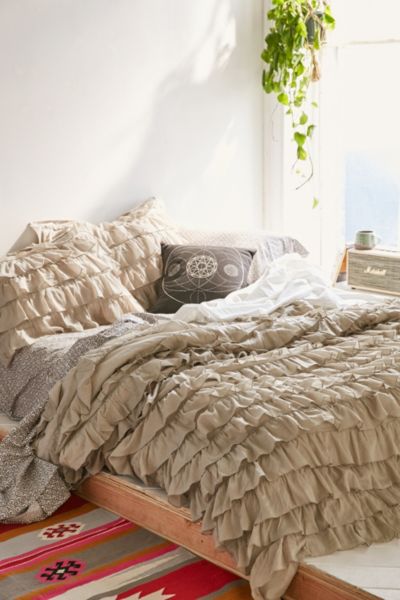 I upgraded my bed last week. It feels super luxurious to finally ditch the single and be slothing about on a queen sized mattress. It takes up a solid chunk of my bedroom, but it feels like I've suddenly gained a whole new work space. A soft desk to work on? Yes please.
I feel like a new bed needs a new look. Hunting down the perfect quilt cover has been a little hobby of mine for the past few days.
Urban Outfitters
has a delicious assortment - I'm particularly smitten with the
waterfall ruffles
. It's like a ballerina tutu for the bed!