Start Today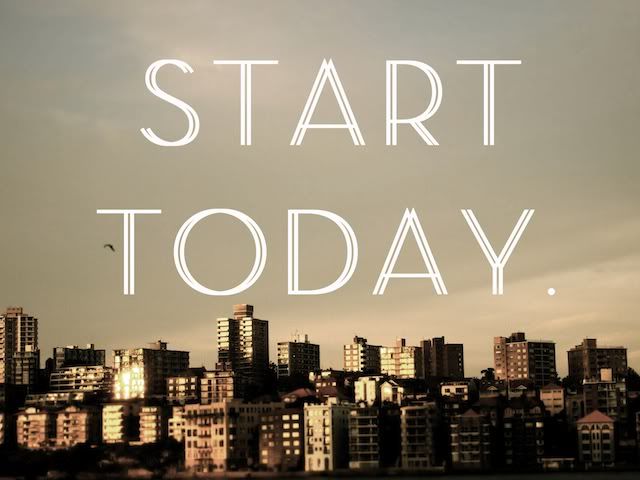 Happy New Year to you! It's always an exciting feeling, the start of a fresh year. I for one am super excited about 2011 - promising lots of fun things!
I've long given up on the whole resolution thing, but over the last little while I've decided instead to make a more concerted effort to 'get cracking' as such - a little less planning and a little more doing.
Last year I posted
this
and I think I managed to tick off all of my activities. We're heading away today on a holiday for a few days up north - I've packed a couple of books, I'm taking some papers and paints, and I plan on doing a lot of planning and getting organised for the year ahead. Start today!
Any grand plans for yourselves?
Be back in a few days!