Sailor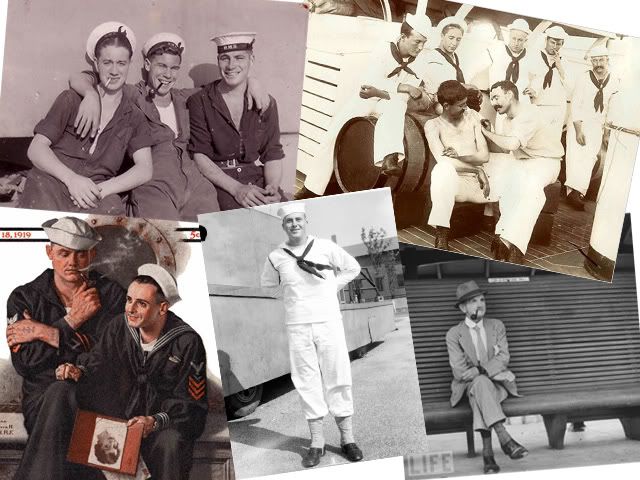 Our friend Huw decided on a whim a couple of weeks ago that he needs a tattoo. I've been given the honour of drawing it for him. He originally insisted that it be a sailor smoking a pipe. This has since grown to be a sailor smoking a pipe sitting on a crate, with an anchor tattoo on his bicep.
I have a feeling that in time it could grow into a full sleeve. '...A sailor smoking a pipe on a crate, sitting on a jetty that extends into the water and underneath that there is a mermaid and a treasure chest...'
At any rate, we're starting relatively simple, though it's proving to be a little tougher than I had imagined. It's hard to draw a sailor without it looking like Popeye!