Christmas Rewound
I realised I've been so slack with the blogging lately that I didn't even share about Christmas and some of the lovely things I was blessed with this year! My favourite part of the Christmas celebrations was having my Joshua spend it with my family. I had assumed that my shiny ring was my Christmas present, and having already sharked my retro radio almost a month before, there was really no way I was anticipating further gifts. He picked me up from work on Christmas Eve with some chocolates in the glove box, saying "Sorry it's a little bit lame, I just wanted you to have something for Christmas. Oh, and I ate some of them too. Sorry." Christmas morning came and he had managed to sneak in a little present. A super sweet 1920's musical jewellery box - housing the missing chocolates. Gosh, he's a good sort!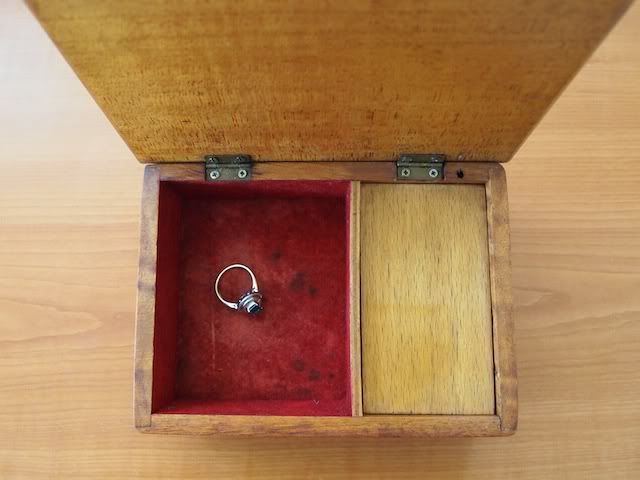 My aunty gave me this teapot which I simultaneously love and feel slightly scared of. You have to remove the rabbits head to put the tea inside, and she pours it out of her hand. Awesome!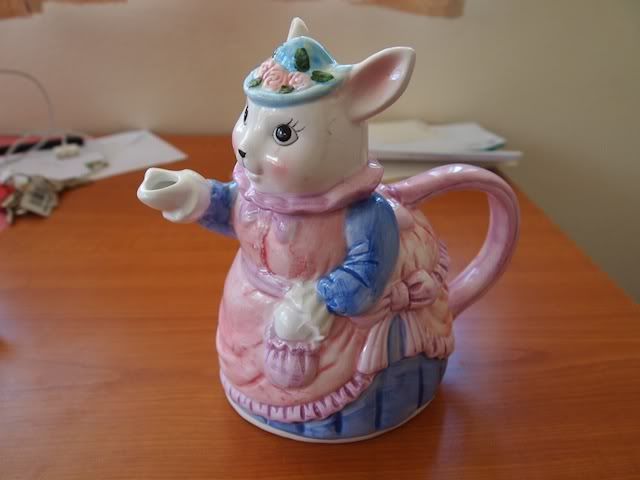 And in keeping with the bunny themes, Joshua's sister Erin gave me a notebook from
Rebound Books
of Bunnies' ABC. The illustrations are divine, and because it already feels well loved it doesn't feel like the type of notebook I have to be particularly precious about. That's always nice!
My lovely mum gave Joshua and I a picnic basket too, but made sure to pop some extra goodies in there to make it that little bit special - like the glass painted salt and pepper shakers that remind me of being 10, and country themed mugs, and a very tasteful fleecy picnic blanket. Thanks, Jules!
How were your collective Christmases? Hard to believe it's already been several weeks!