Slack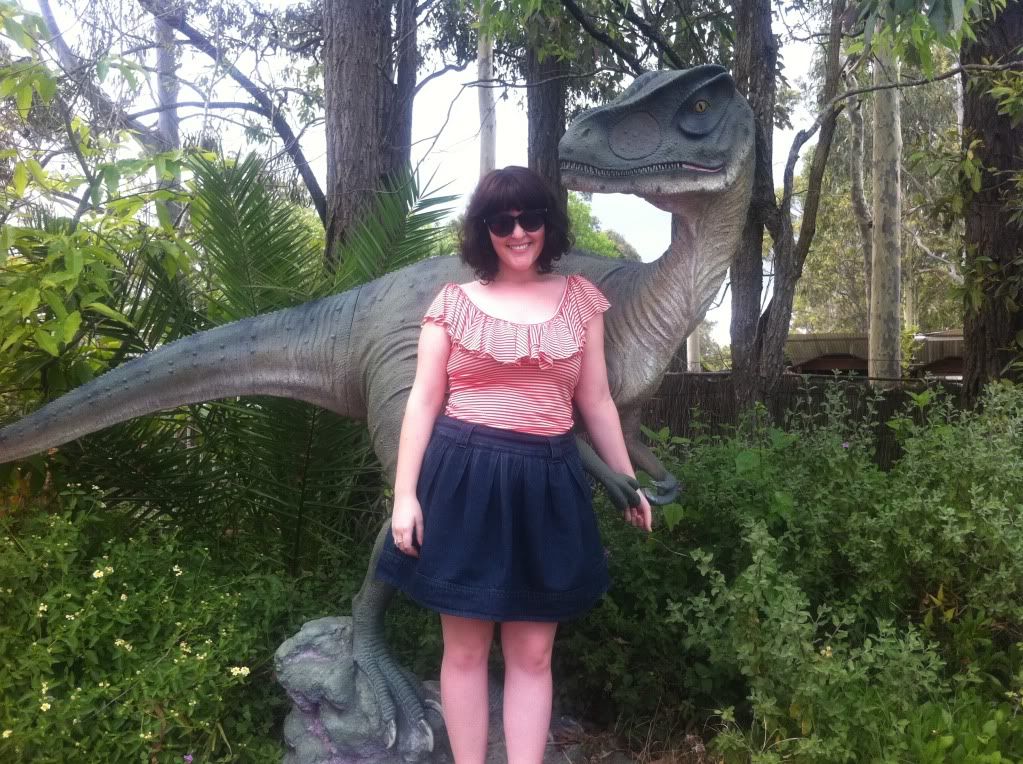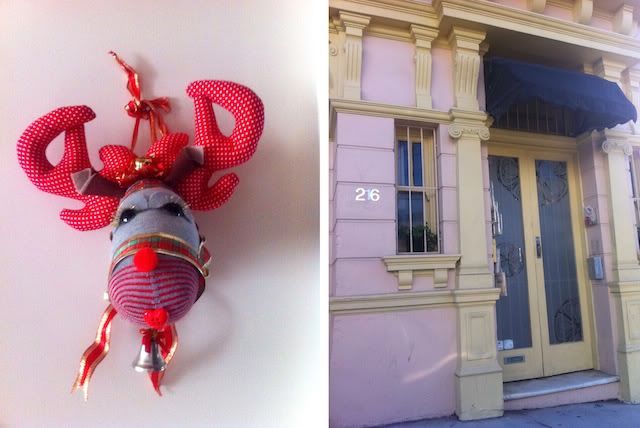 I always find that I have so little time to do anything at this time of year. Guess that now includes blogging! I'm sorry I've not been sharing anything exciting! This week has been pretty full with errand running, working, organising Christmas things and two doctor visits. Jealous?
The photos above are some little snapshots of what's been going on - posing with dinosaurs at a nursery back home, being somewhere between terrified and impressed with Julie Baby's Christmas decor, and admiring pretty buildings. We surprised Julie Baby this week for some early birthday celebrations, and Joshua made another of those sinful chocolate cakes. Yum!
Things might be a little bit quiet around here for the next little while. We're off to Dubbo for our good friend Tristan's wedding (Eeee, weddings!) and stopping in at Orange for some early Christmas cheer.
Hopefully will be back sooner rather than later with fresh photos and new things to share.