Busy Bees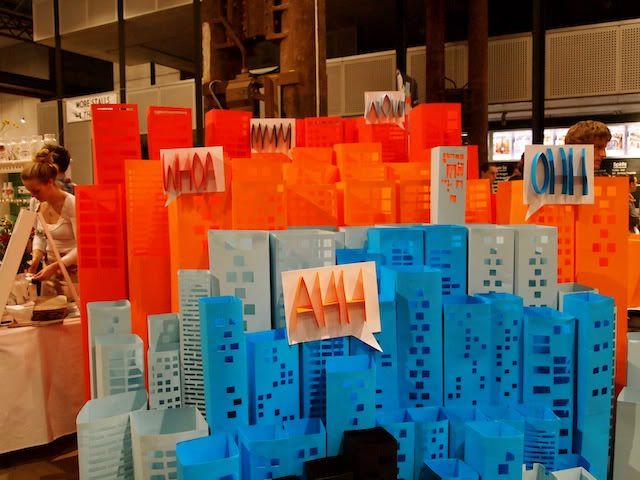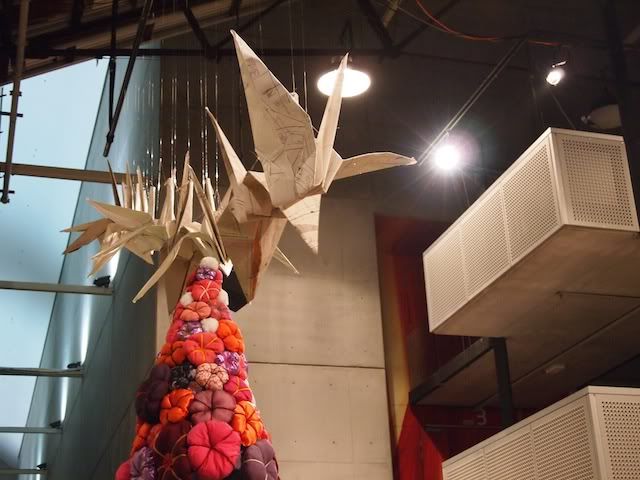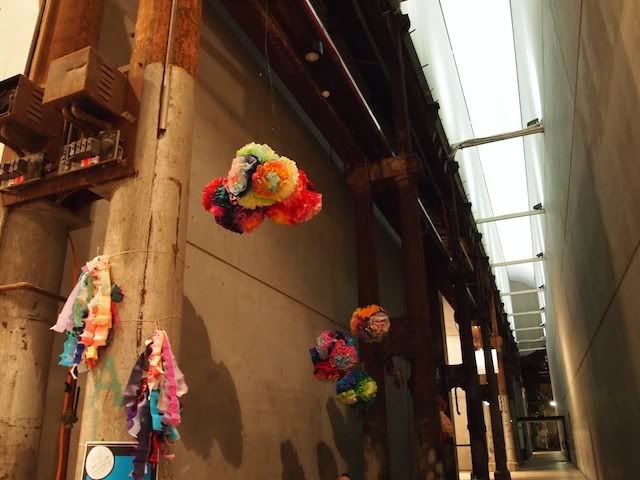 Phew! What a busy weekend this one has been! Markets on Friday, a wedding on Saturday and working on Sunday!
I was so excited for
The Finders Keepers
markets on Friday night that I found myself waiting outside my house for Joshua to collect me, a good ten minutes before his estimated arrival time. Keen beans? I think so. We saw the amazing paper installations (would you just look at those giant cranes, gosh darn!) and basked in the wonder that was all things associated with the coming-soon
Paper Convention.
Emily from
The Daily Smudge
was helping out Lisa from
Lox + Savvy
and they looked downright adorable in paper crowns that coordinated with their outfits. I wish I'd snapped a picture - but I'm sure they'll be floating around the internet somewhere, soon enough!
Best dressed stall goes to
TMOD
, for making old doorways and flower jars look a whole new level of beautiful, and
Bespoke Letterpress
get a runners-up award for making Christmas cards that didn't make me gag. Well done!
Saturdays wedding meant a nice occasion to get a little gussied up - Joshua's grandfather remarked that he best be putting a 'leg rope around that girl soon enough, else she'll get away'. Romantic, no? We snuck in a nice dinner on Saturday evening and had the most amazing chocolate tapas from
this place
and before that a yummy meal at a bizarre restaurant with leather office chairs as the dining seating. Breaking conventions, I guess.
Hope your weekend was equally as wonderful and fun! x