Jukebox
Amidst a day full of printing, errand running, and generally 'attempting to get things done', Joshua and I stopped off at
Mitchell Road Auction Centre
for a general stickybeak. They're currently having a giant sale - and some lucky people have nabbed the most wonderful pieces, like an enormous Art Deco kitchen cabinet with glass sides for a mere $40. Jealous.
We found a tiny jukebox radio that lights up and will look amazing just about anywhere I put it.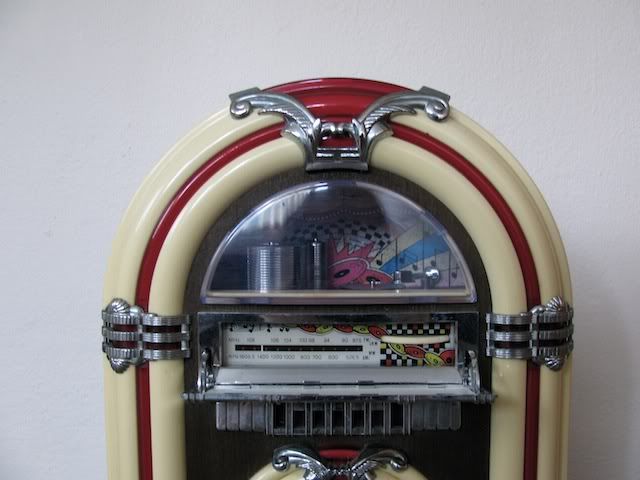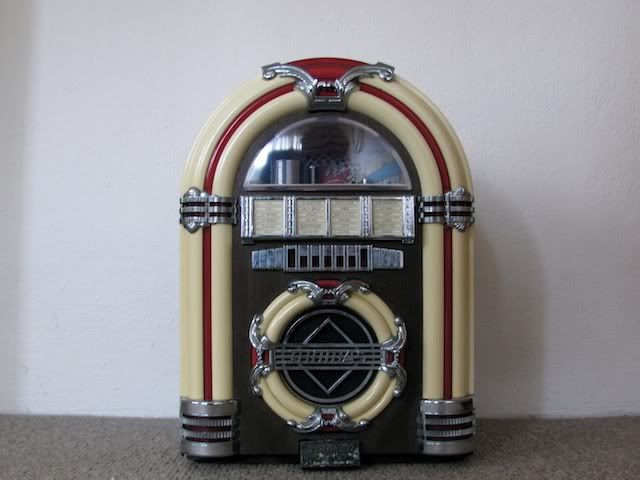 I also scored a little desk with a very
worn out
vintage map of Australia on the top for a teeny-tiny $15. I'll share some pictures of that treasure when it's been cleaned and de-cobwebbed!