BrisVegas!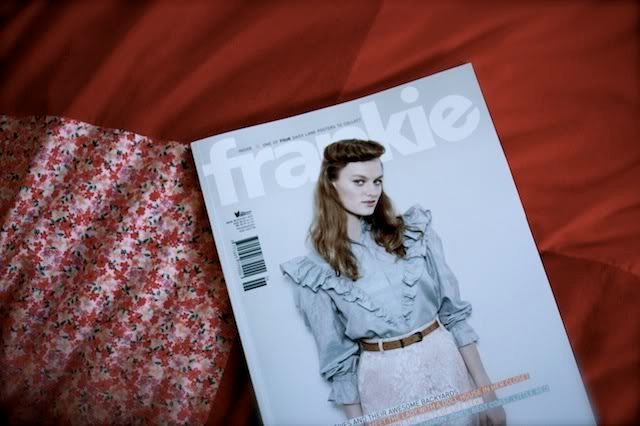 We're off to Brisbane for the weekend! Joshua's aunty (you know the type, the super funny lovely one that I'm fairly sure every family has) is turning the big 50 so we're heading to Queensland for a couple of days - nothing says romance like a weekend away with extended family. I've got fabulous yellow shoes which I'm very excited to wear, and I'm also keen for an excuse to not be doing uni work and to read Frankie.
Joshua bought me a copy this week (thoughtful boyfriend points, most definitely) but I've had to exercise great restraint and prioritise other work over devouring its pages.
It will be my first time on an aeroplane - other than a jaunt when moving interstate as a 3 year old- and my first time to sunny Brisbane, so there's lots of exciting things happening!
I'll be back soon with lots of photos!