Markets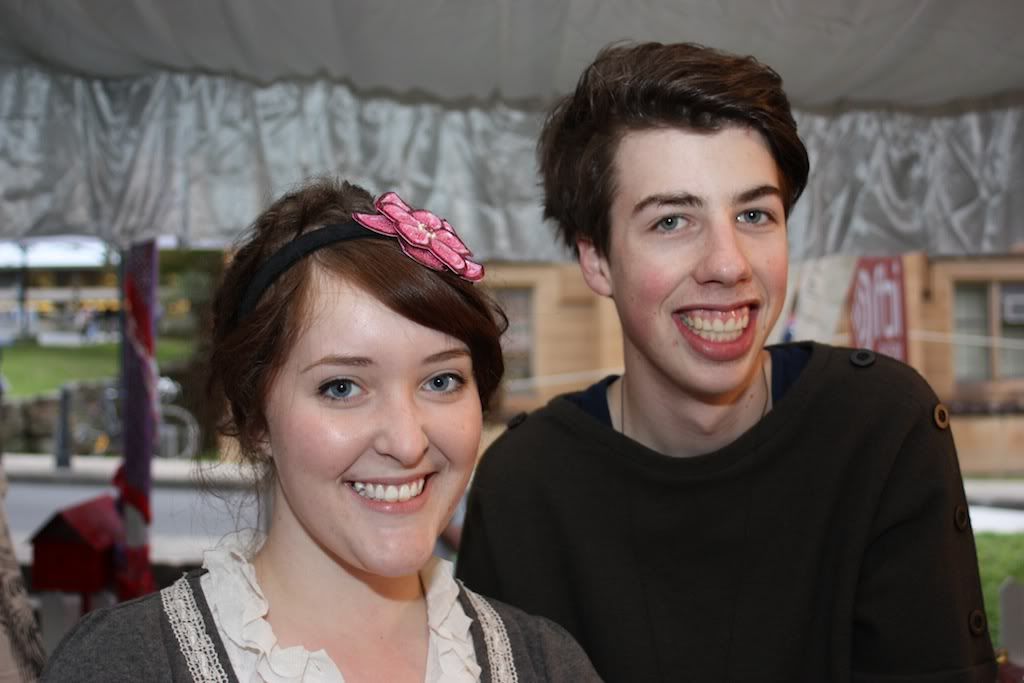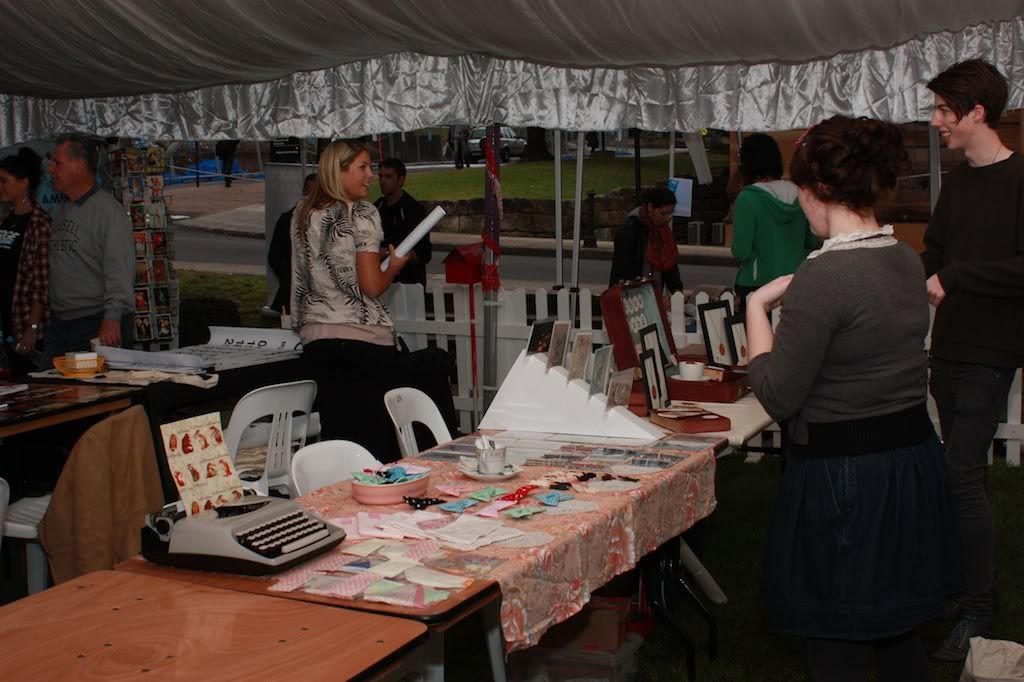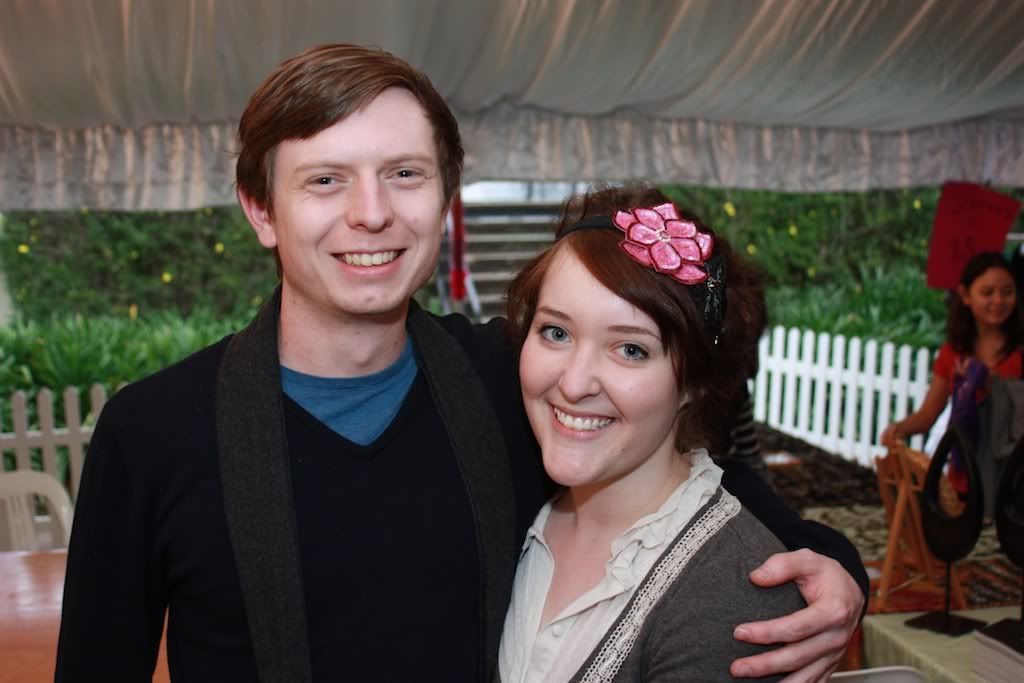 I had a little market stall last week. It was a little on the disappointing side of things (I don't really think drunk gentleman who are cross about missing out on tickets to Cloud Control are particularly interested in buying my hand sewn treats) but I did get to spend my Friday evening with some fun people.
Matt
was right next to me and we were just behind our
Finders Keepers
stall buddy
Frankie
, so it was good for a bit of a natter. I'm hoping to update the ol'
Etsy
store one of these days now that I've got a few new things. Stay tuned!