May Snapshots
May was full of fun! As well as being super busy, we tried to fit in as much fun stuff as possible to balance out the crazy work load. Here's a snippet of what we got up to in May.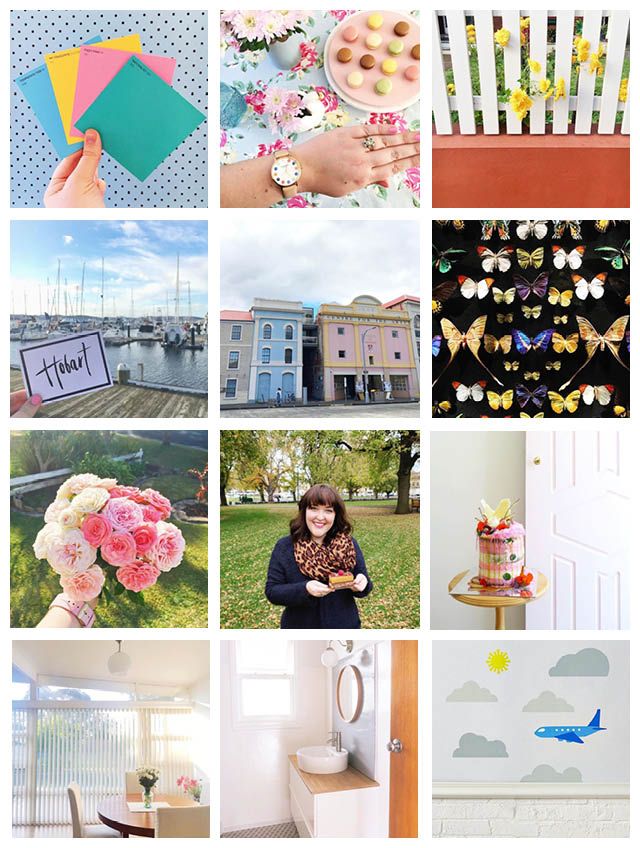 + Choosing colours for some bright new projects. Looking forward to getting a little bit more tactile with a new idea I'm cooking up.
+ Hosting a pretty afternoon with friends and cute mini macarons!
+ The never ending summer in Sydney meant that we tried to fit in some extra afternoon walks to make the most of the weather.
+ A middle of the month trip to Tasmania - the best mini-break and such a cute city to explore! We had a lovely few days wandering around Hobart taking a couple of days out of the studio and doing some research for Expedia. Museums, galleries, pastel buildings... perfection!
+ Home grown blooms. My first harvest of my patio roses for bud vases. So rewarding!
+ A new year, celebrating with mini-cake on our mini-break. Officially the wrong side of 25...
+ Getting older is made all the more worthwhile when I get a cake from Honeybelle Cakery for my birthday. A real thing of beauty! This year I requested something inspired by the humble Honey Jumble!
+ Our house renovations before and after, and spending some weekends enjoying the early morning light. It's very satisfying to be on the other side of the house work now; although the garden still needs a whole lot of love. Aiming to have the yard finished by the end of winter so we can enjoy the outdoors during summer at the end of the year.
+ New work with US childrens company, The Land of Nod. I worked on a couple of sets of wall decals, and now they're available. Very cute (if I do say so myself)!