March Snapshots
March was jam-packed with lots of production, new products arriving and a couple more in the works for later in the year. Some fun family occasions along the way, and cake! Cake always makes for a good time! Here's a peek at what March looked like.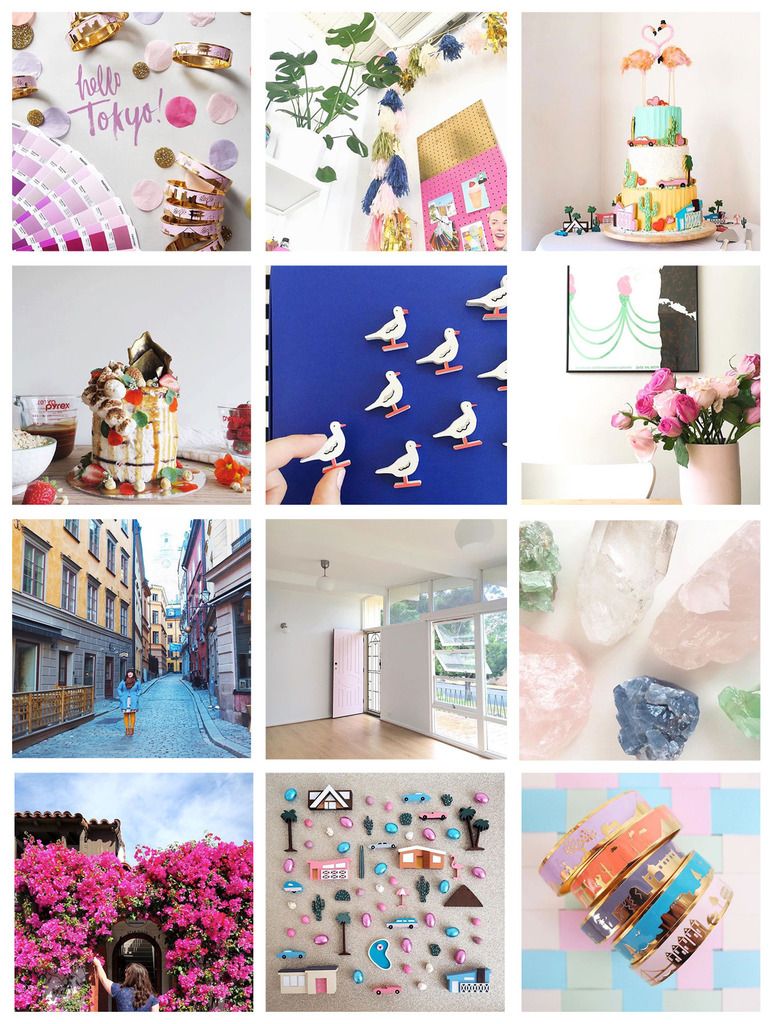 + We welcomed the new Tokyo City Bangle to our always expanding range of City Bangles. A soft lavender colour for all of the Japan lovers out there!
+ Studio snippets above my desk. My monstera plant is getting a little on the wild side, and I've had to give it a section with plenty of room around it - all of it's leaves are just running out of control!
+ The very excellent Katherine Sabbath crafted a Palm Springs inspired cake for her friends wedding. Using the McKean Studio Mini Cities as inspiration for the design, decorated with detailed sugar cookies! So clever, and so cute!
+ Another amazing cake, made this time by my clever sister-in-law for my brothers birthdays. I have still dreamt of eating this cake again for the past couple of weeks. Don't judge me. It was ridiculously good!
+ Painting teeny-tiny seagulls for the Sydney Mini City sets. Lots of red feet, beaks, and little wing details. I always love seeing them all lined up waiting to get put into their sets - I'll never tire of the miniature things!
+ Roses in our house before a photoshoot. Unfortunately they didn't survive well enough to use in the shoots, but they were nice to look at while they were on our dining table!
+ A new article by McKean Studio on Expedia. We wrote about some of the best design stores in Stockholm (and any chance to reminisce on Sweden is alright with me!) Over on the Expedia blog now, you can read all about it for yourself.
+ Home Sweet Home! We finished off the renovations on our little house, ready to move into! I can't believe the size of the project and also what we've been able to accomplish with such little skill level! It's been a great exercise in patience, budgets (ugh) and giving things a go! The pink front door and the open glass windows are my favourite view.
+ A small crystal collection I've started in the studio. I'm bordering on obsessed ever since we stopped into the AMNH while in New York earlier in the year. So beautiful!
+ Bougainvillea in Palm Springs, another dream goal for the new house. I'm tossing up on whether to grow an archway of bougainvillea or climbing roses... big decision!
+ Easter fun in the studio! A few pastel picks for Easter shopping while we nipped off to the country for a few days with Joshua's family. Hope you had a lovely break too!