February Snapshots
My favourite months are the ones where we get to nip off for a cheeky couple of weeks holiday! ;) We spent 2 weeks back in the USA getting in a little R&R and a little bit of work; but being back in the studio now means I'm paying for the time off! Here's what February looked like!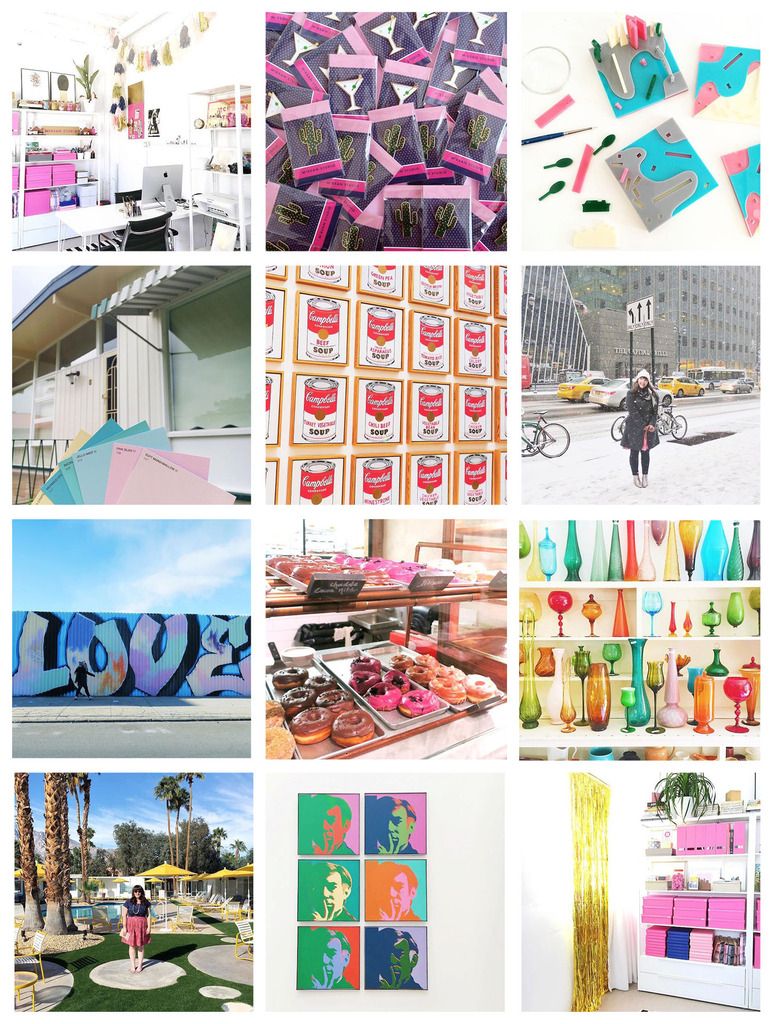 + A tidy studio again! The Christmas and New Year madness had left things in a bit of a sorry state, so I gave it a thorough sort out to make my brain feel more organised when I'm working.
+ Our new Martini and Cactus pins, all packaged up for new homes.
+ A big batch of City Cubes in the making. I love looking at all of the pieces laid out before they're glued into the cube.
+ House renovations! Every weekend since we bought our place we've spent working on it's facelift (which has been a bit more of an extreme surgery than a minor facelift... but more on that another time)! The all important job of picking the paint colour for the front door - any guesses on what we chose?
+ Nipping off for a short holiday, starting with a week in NYC. A visit to MoMA to see some of my favourite Warhol's was high on the list.
+ One single (and all too short in my opinion) day of SNOW! So glad we were able to time our visit with a little snow, my favourite change from the humidity of a Sydney summer!
+ Valentine's Day in New York, in -19 degrees Celcius. Not for the faint hearted, that's for sure! We stocked up on Uniqlo thermals and made a lot of stops for hot chocolate and treats!
+ After NY we jetted across to Palm Springs, one of my other great loves!
+ A very cute new hotel we stayed at in Palm Springs, the yellow umbrellas, the mountains and the palm trees were the best view to start the day with!
+ A quick stop into LA on the way home and a visit to the exceptional 'The Broad' Museum, and another visit with some more Warhol pieces.
+ Back home again (jiggedy jig) and straight back to work. Like we never left!

I'll be working on some proper posts from our travels for our travel website McKean Studio Vacation. Keep an eye out over the coming weeks for lots of new posts!