Sneaking in one last 'Snapshots' post for 2015 with a look back on December. Many of the things that happened in December deserve a special post of their own - it was a HUGE month.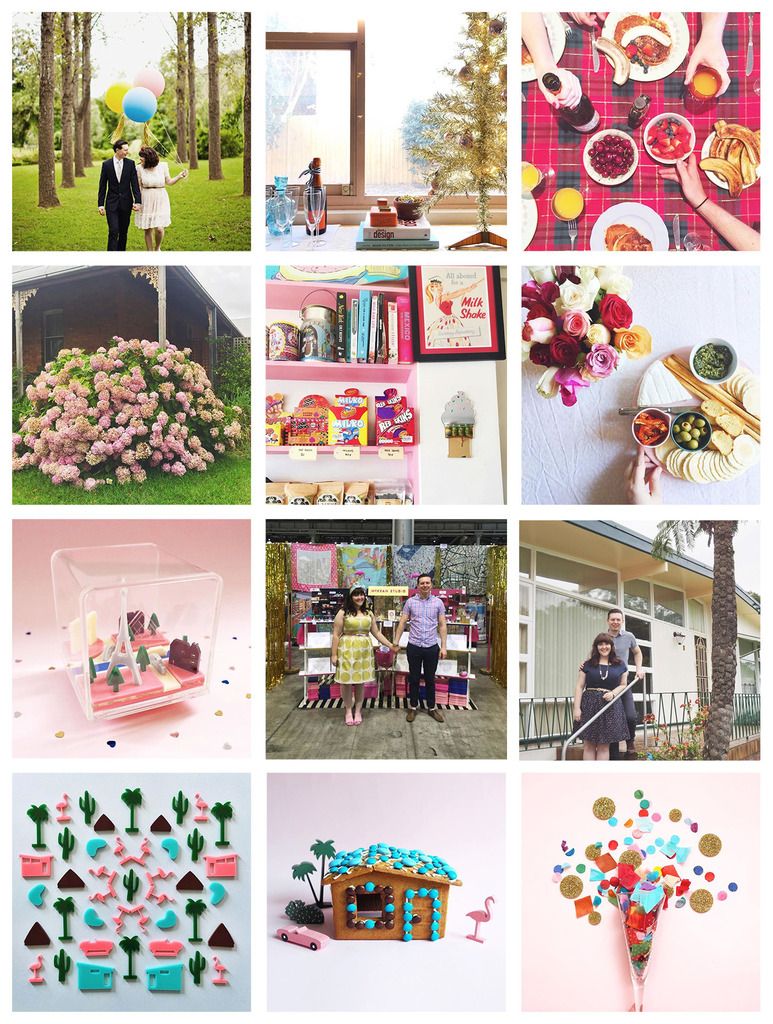 + Joshua and I celebrated our 4th wedding anniversary early in the month. A solid, busy and excellent 4 years of marriage it's been!
+ The Finer Things Club Christmas Edition, hosted at our house. A specialty champagne station set up with our gold tinsel Christmas tree. We finally bought a tree for the house, I thought it was about time Joshua got the full Christmas experience!
+ Christmas brunch on Boxing Day with my family. My brother and sister-in-law makes ridiculously good food; this was ricotta pancakes and caramelised bananas. Yum!
+ Hydrangea heaven in the Hunter Valley
+ Our friends at Daisy's Milkbar have one of our Ice Cream Mirrors on display! The perfect addition to the cutest cafe we know.
+ The last product launch for the year, our new City Cubes! These guys didn't last long, we were sold out of several cities in less than 3 days! They'll be on their way back soon, with a proper introduction on the blog!
+ The Finders Keepers Market for the December, the last one for the year. Our sparkly stand was packed with all of our creations, and it was our biggest market to date.
+ We BOUGHT A HOUSE! The biggest, most stressful project we've taken on, but hopefully also the best and most worthwhile (in the end!). There'll be plenty more photos of our new little home soon to come, especially before and after photos.
+ Palm Springs pieces for our City Cube
+ My mid-century themed Gingerbread Houses! So much fun to make!
+ And the final post for 2015, a confetti cheers to the year that was and the new year ahead.
Happy new year, friends! Thanks for following along on this little blog and for taking an interest in what it is that we do! Hope your Christmas and New Year was happy and safe!