January Snapshots
Playing catch-up for the end of January while February is already hurtling along! Every weekend of January was spent working on our new house, so between working in the studio and renovating, there wasn't a lot of extra activities in there!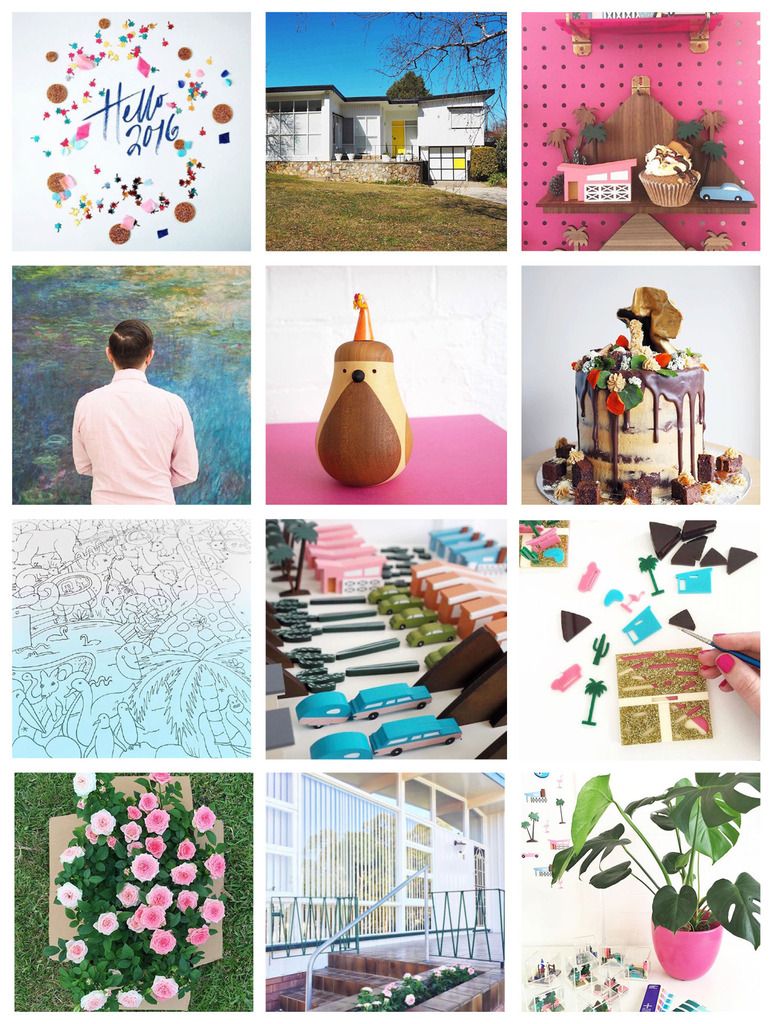 + Hello, 2016! Already shaping up to be a huge one!
+ Mid-century house inspiration, spotted last year on our trip to Canberra. A little bit of visual inspiration to keep us going on the house projects!
+ Palm Springs Mini City restocks online
+ My favourite guy had a birthday! Joshua turned 28, and I gifted him a lovely little 'Re-Turned Bird' that he's wanted for a long time. And then there was the cake - the epic cake made by my clever sister-in-law that I'm still dreaming about a month later!
+ Some big illustration projects on the desk; tiny details over a huge size kept me cross eyed for almost 2 weeks. ;)
+ Making Mini Cities and City Cubes all month long.
+ Roses for our front garden planter boxes. Thriving 4 weeks later - I never thought I had a green thumb but maybe I do! Fingers crossed this thumb stays green enough for my plants to stay alive.
+ Colour choices for new projects, always a sign of good things to come!