August Snapshots
The end of August and the start of spring! I love the change of a season, and I find the start of Spring makes me especially motivated and extra productive - and anything that boosts my productivity is alright by me! I need all the help I can get with getting things done lately. Here's a look at what we did in August (hint; heaps!). Hope it was a good one for you too!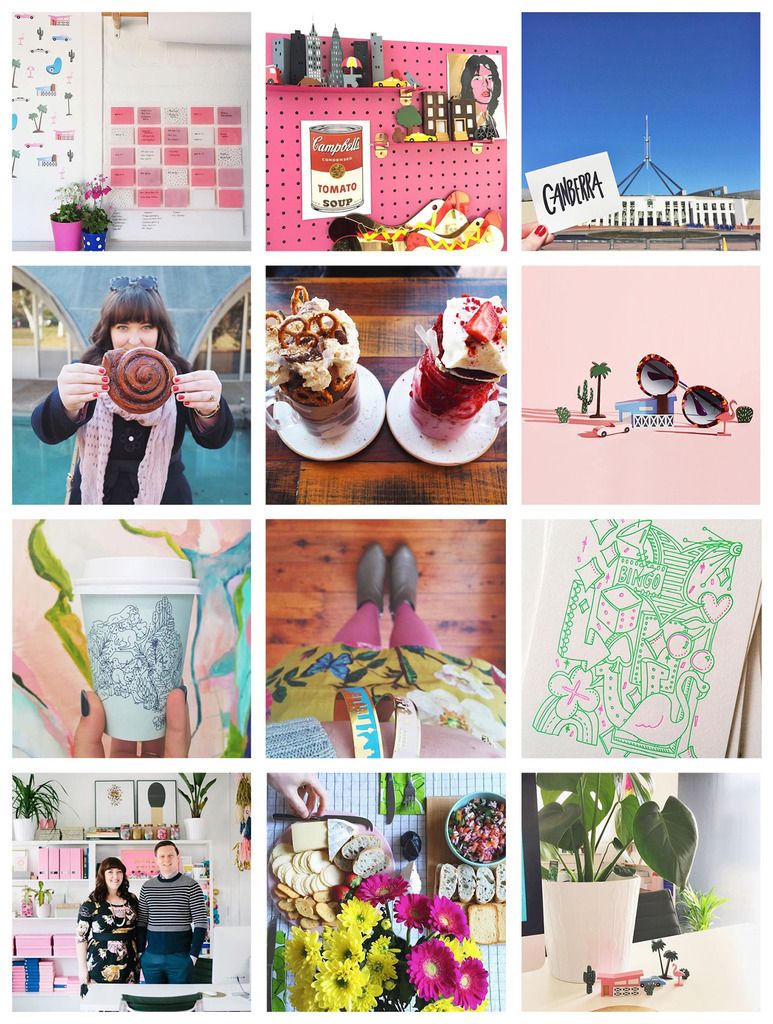 + I designed a custom perspex calendar, that I can wipe off and use each month. I hoped it would make my life instantly easier, but it hasn't been quite as breezy - yet! Going to give it another shot this month and hope for the best.
+ The 'New York' themed part of our studio, with some Warhol prints and our NYC mini cities, and of course our mirror hotdogs.
+ We took a trip to Canberra for Expedia; a new article on our travels will be coming out soon! We ate a lot of good food, and tried the crazy food phenomenon of the 'Freakshakes'!
+ Our Palm Springs Mini Cities were featured in Myer magazine, 'Emporium'. So great to see them photographed and styled so beautifully!
+ My BioCup still popping up around Australia; it always makes my day to be sent a snap of my work out on peoples' coffee!
+ On our way to warmer weather with spring-florals and bright colours!
+ My illustration in letterpress form! I did a Vegas inspired piece for the legendary lady of letterpress, Amy of Saint Gertrude, to use in one of her classes. Chuffed!
+ McKean Studio was on Broadsheet! Our studio was photographed and we were interviewed about our practice and being a 'Creative Couple'. A nice little read and some lovely photographs
+ Hosting friends for mid-week dinners means we're getting pretty good at cheese platters. Yum!
+ Mini Cities and my new Monstera in the studio. I've shifted some greenery right next to the computer so that I can look at it more often - never enough plants!