Happy Birthday, McKean Studio!
McKean Studio has officially cracked the first birthday milestone! And me oh my what a year it's been!
Even though we've been working a little longer than a year on McKean Studio and it's many facets, it was only a year ago that we took the plunge and made things official. Registering the business, focussing dedicated work hours on products, and having enough of a business plan to implement goals for where we'd like to head. 365 days of very consuming but very fulfilling work!
A year ago we had tentatively discussed and hoped that our baby sized business would maybe generate enough money to take a holiday once a year. This was our plan to get us through a year or so, and we thought if we could do that, we'd reassess after a couple of years and see what else we could achieve. It only took a couple of months of working consciously on McKean Studio before we realised that we were very quickly going to eclipse our original goals, and the rate at which we were growing was going to need a bit more management and planning for. Thank goodness we're friendly with our accountant!
Our trip to Palm Springs in February this year boosted our audience and linked us to some new people to team up with later on the down the road. We've been fortunate to work with lots of really great teams and be featured in some really amazing places. Some of our favourite online features in the last year have been Citylab, Cool Hunting, and The Design Files. We were also lucky enough to be included in Frankie Magazine, Inside Out Magazine, and some international publications too. It's still surreal to see our faces or product in printed pages, and makes the long hours feel all the more worthwhile.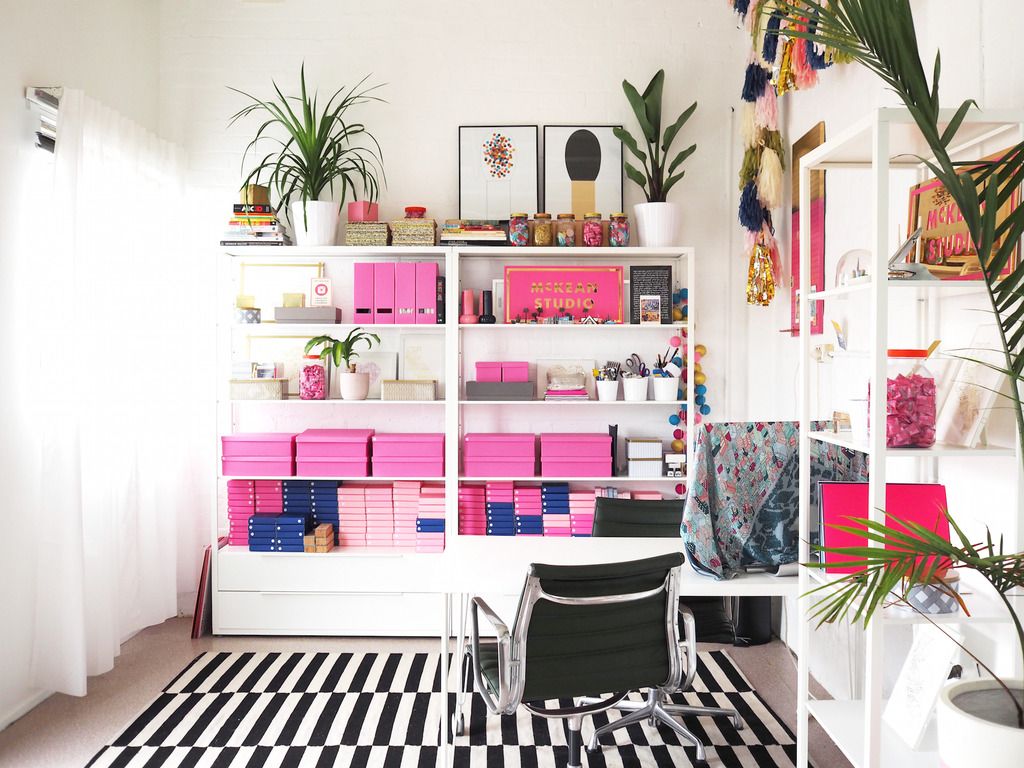 We moved out of the house and into our studio in April this year, a really big leap for us financially and even just in the stakes of 'self belief' and the belief in our business that it is sustainable and will continue to grow. It's made a world of difference though; having a dedicated space to work from makes organisation easier, and probably makes me more productive!
In the last year, we've grown our product range to include our Wall Decorations (including our collaboration with Jimmy Cricket), more City Bangles , several new art prints, and of course, the star of the show, our much loved Mini Cities! There is new print run that we've just made available, our 'Sydney Love', 'Melbourne Love' and 'Australia Love' illustrations are back in print form, in all different types of gold! There's even a special deal on for the first few prints of the new editions.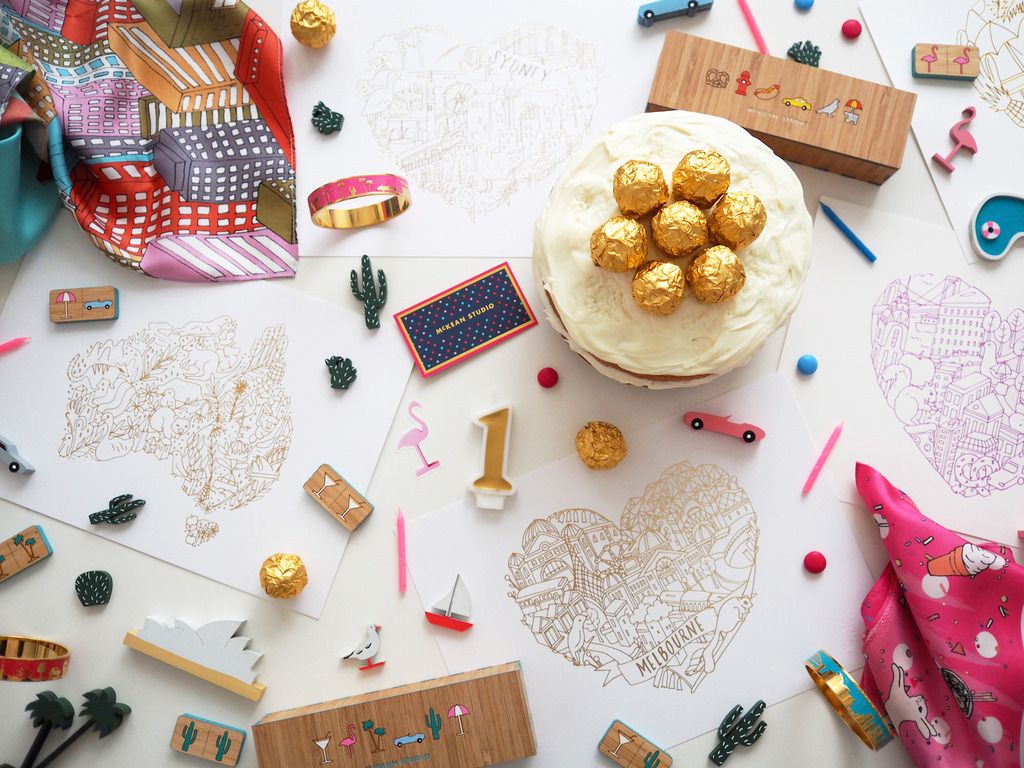 While we are still very much a 'baby-business' (maybe we're almost toddler sized now?) we are so happy and proud of everything we've managed to accomplish in the last year with McKean Studio, while simultaneously working in other jobs. It's time to start thinking for the new year ahead, and planning for what else we'd like to try and achieve next! We are so grateful for our loyal and incredibly supportive customer base - thank you! None of this would be possible without you.
Happy birthday, McKean Studio!