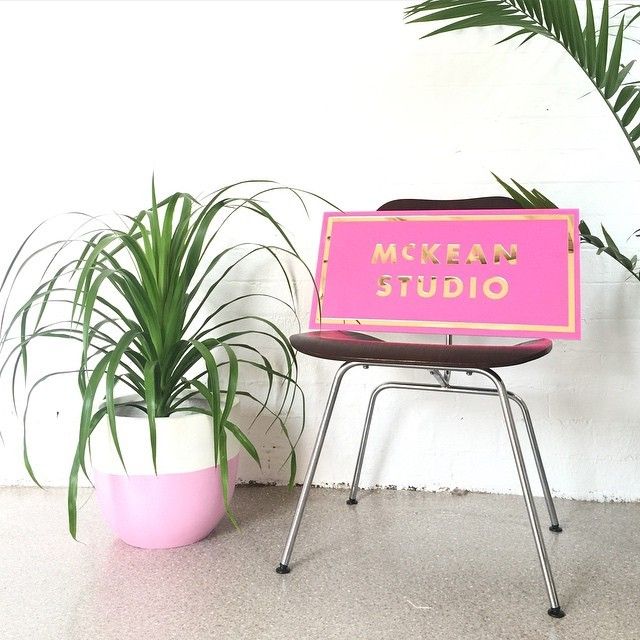 Big news around these parts, McKean Studio has just moved in to an official Head Quarters! Yes! Off the dining table, out of the loungeroom, and into a shiny bright white dedicate space ready to make some McKean Studio magic. We're still in the midst of getting set up and organised, but we can already tell it's going to be amazing.
We celebrated this big step with some very serious (very expensive) office furniture - but they're investment pieces that we've both loved for a long time. I found a pair of Herman Miller Eames Aluminium Group management chairs (in an amazing hunter green leather) on Ebay that were too amazing to pass up. I also found a pair of the Eames LCM chairs (again on Ebay) that were so cheap, the guy selling them didn't really understand what treasure he had!
I'm working on a proper studio tour once it's all set up (which, let's be honest, won't be for a few more weeks yet), with some good before and after shots. I kind of can't believe how much we've done in such a short time. It's turned into such a happy space, I look forward to coming in to work, and can't wait to get settled properly and share it all with you.
Both Joshua and I are so grateful for the support that our customers have shown McKean Studio, without it we wouldn't be able to grow. Thanks for allowing us to keep making the fun stuff! Here's to lots of new and exciting things coming out of our new space!