April Snapshots
April was HUGE. Not even in the usual 'lots going on' kind of way, but in a 'very big decisions, very big projects, very grown up' kind of way. I've signed on for a few really big projects, and said yes to some fun illustration commissions which I'll be able to share more about further down the track. I've gotten better at handling stress (yay!) and even developed more self confidence in my work and what we do at McKean Studio. I had my first conference calls with an overseas company (not as scary as I thought it would be) and my first VIDEO conference call with a different overseas company. It's been big! We signed the lease for our studio space, spent a whole chunk of money on getting that sorted out and set up, and had some really amazing opportunities come our way. I think I'll be remembering April 2015 as a pretty big turning point! Here's a bit of what we got up to in pictures: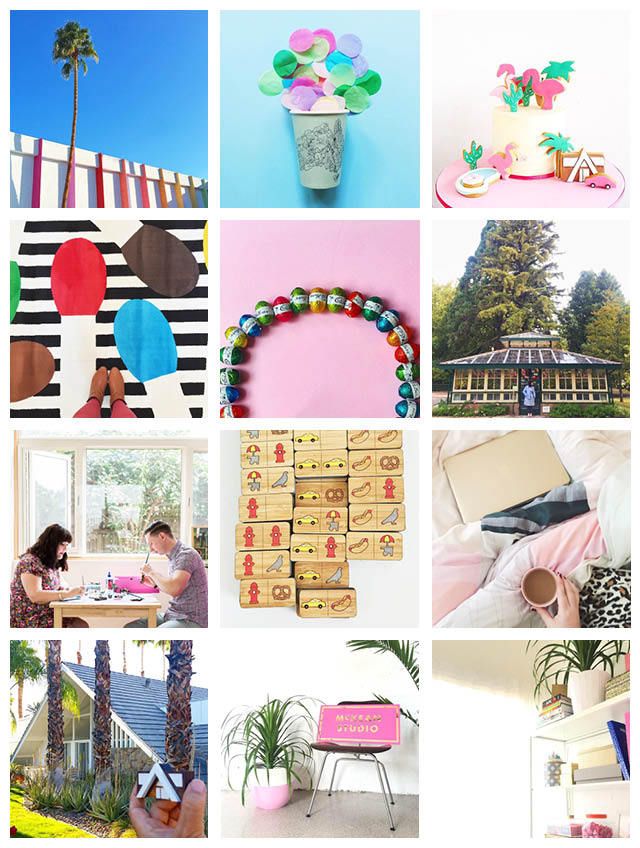 + Dreaming of our next trip to Palm Springs. It's never too soon to start planning, right? That reminds me, I've got so much to post from our visit there in February... something else to add to the to-do list.
+ My collaboration with BioCup came out! My 'Australia Love' illustration is featured on coffee cups across Australia and New Zealand. So happy to be a part of this great project, along with lots of other talented artists.
+ An amazing birthday cake inspired by our Mini Cities! I could have squealed from the cuteness. The best form of flattery is cake flattery, if you're asking me! Made by Spoon and Fork, Sydney.
+ A new rug for the studio, part of the Olle Eksell range for IKEA. Perfect match! ;)
+ We spent Easter in Orange with Joshua's parents, a lovely couple of days away from too many screens. The local park as a beautiful flower observatory, which was unfortunately closed when we visited. Something to visit next time we're there!
+ We were featured on The Design Files this month! I'll share a proper post next week, a lovely feature with some great photos.
+ New products in the works for McKean Studio
+ All of the rain in NSW at the end of April justified a slower start one morning. I'd never been so happy to have to catch up on emails - one of the few jobs I can do in my pyjamas and still in bed.
+ A Swiss Miss Mini with a real Swiss Miss! Sent in by one of our customers, it made my whole week. Such a crazy notion, that these little cities we make in Sydney are popular around the world, and that people love them enough to have in their own homes.
+ Our new studio space, the biggest commitment this month. Lots of legalese, lease signing, insurance organizing... but we made it! We're in the space, and it's great! Can't wait to share more.