March just marched on outta here! I've been scrambling to get on top of things - and while I am getting things done, there is always something else to do! Here's some of the 'prettier' stuff we did in March.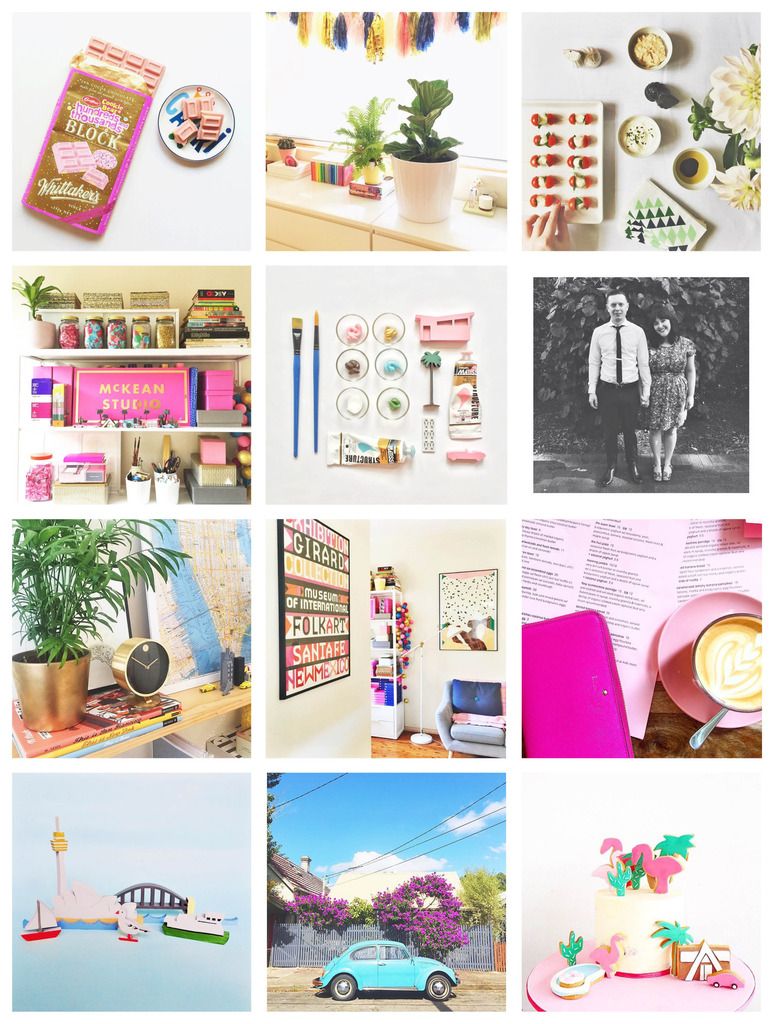 + Pink sprinkle chocolate from New Zealand. A carefully rationed block we picked up in Auckland on our stopover from LA the month before. Part of me is glad that it doesn't exist in Australia...
+ I finally got my hands on Fiddle Leaf Fig! I'm about 3 years behind the trend, but that's almost how long it takes to source one in Sydney anyway! It's grown 2 new big leaves since coming to live with me, and I've got high hopes of this being my 'breakthrough plant' that turns my black thumb into a green one.
+ We've rejigged our dining/living space and are finally making more of an effort to entertain in our home. We had a dinner party a couple of weeks ago, with our two favourite couples to triple date with. A nice excuse to buy some fresh flowers and spend a lazy Saturday at home making appetizers and enjoying our new space.
+ A very shiny and tidy work space for a very big online feature coming up in April. It's all secret for now, but it's going to be good! The studio space had a good sprucing up for the occasion!
+ My twin baby brothers turned 21 in March. We celebrated with them at a TV themed birthday party - we halfheartedly went as Don and Megan from Mad Men. Any excuse for a tie clip and a hair quiff!
+ A new eBay score, one of my proudest to date. A Howard Miller 1969 'Museum' Clock, in great condition that cost me a whole $40. We've been looking for ages for a bedside clock that is a little bit mid-century and brass, but doesn't feel too 'retro alarm clock'. I'm still waiting for the day I can get a George Nelson Tripod clock, but the wallet doesn't quite have enough depth for one of those just yet!
+ My other two great eBay loves, my Alexander Girard type poster, and my Herman Miller Picnic poster. The Picnic poster was bought online late one night, a mad moment of eBay frenzy. It's pretty much the showpiece of our home now (not to mention the holy grail of graphic design finds for me) so it was well worth every penny.
+ Pink breakfasts with good friends at nearby cafes - long overdue catchups!
+ A brand new Mini City! I'll blog a proper introduction to it sometime next week, but the Sydney Mini City is available now!
+ Neighbourhood walks, love that blue beetle and the purple flowers behind it
+ The highest form of praise is cake-praise. This cake was inspired by our Palm Springs Mini City, make by Spoon & Fork Sydney for a birthday. So adorable!
Hope your month of March was a good one - here's to April and another packed few weeks!