I know it's 11 days into March, but here's some snapshots from February. I always take a couple of weeks to catch up after coming home from a holiday, scrambling to make up for the time we took off. We spent a wonderful 2 weeks in the USA last month, a week in New York and a week in California. I'm working on some proper posts for those, so here's a glimpse of what we got up to in our time away (and in February in general).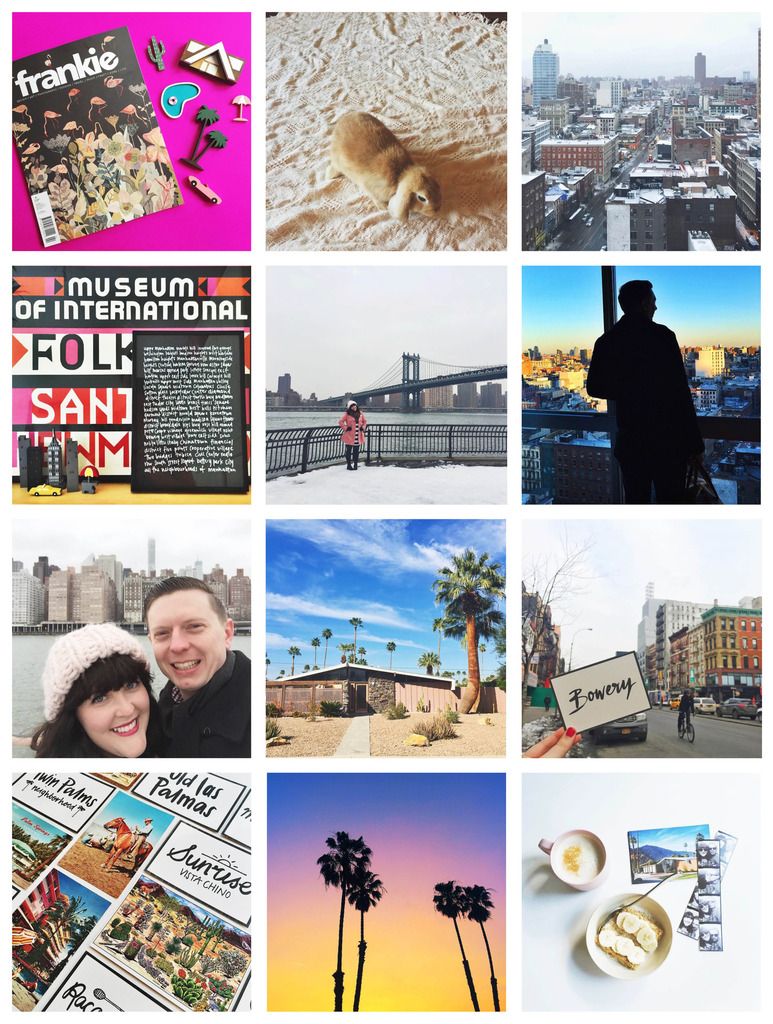 + Our Mini Cities are in the most recent issue of Frankie Magazine. Such a thrill to see our tiny works in print!
+ A new bunny baby in the family! Cuddles with Copper, a fluffy little thing at home in the Hunter. We're heading up this weekend to celebrate my twin brothers birthdays and I'm looking forward to seeing how much he's grown.
+ Snowy, freezing, perfect New York City! I love NYC so much, and every trip we take there just makes it that little bit harder to leave again. It was a wonderful week spent walking, eating, and being really cold. We also caught up with some friends while we were there, so much fun!
+ Palm Springs! Another amazing visit, sunshine and good vibes all round.
+ Some lettering pieces I worked on before our trip for #tiptoptypetravel. This time I focussed on neighbourhoods of Manhattan and Palm Springs - it was lots of fun running around to different areas to snap these photos in their environmnent.
+ Back home again and back to coffee and Weetbix and all of the normal routines of everyday!