Better late than never, right? November always arrives with a bang, and is generally a pretty full on 4 weeks of hard work before Christmas... this month is no exception! Jumping back a couple of weeks to the end of October, when we took off on a holiday for a few weeks! We'll be working on proper posts for our new website McKean Studio Vacation detailing where we went and what we did, but for now, here's a little look at some of the highlights of October!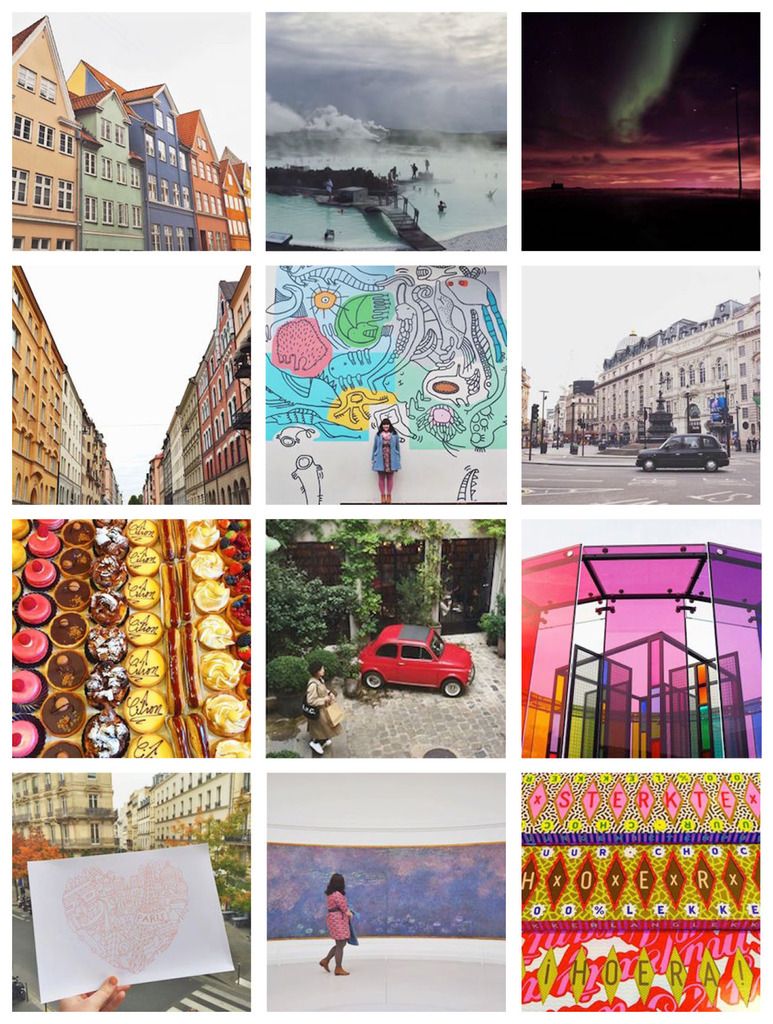 A whirlwind trip through Europe saw us touching down in 7 countries! At this stage in our travel-lives, we're pretty well equipped for travelling lightly (carry on only, thank you!) so nipping between countries isn't too tricky. It's not for the faint hearted, that's for sure, but we love being able to cram in as much as possible!
+ Coloured houses in Copenhagen, I love all of the creamy and bright tones!
+ The Blue Lagoon, Reykjavik
+ The Northern Lights! (Still pinching myself that we actually were able to see such a HUGE bucket list item. Unbelieveable!) A trek to Iceland with crossed fingers paid off!
+ More rainbow buildings in Stockholm
+ Beautiful murals and wall art in Reykjavik
+ Classic London, an early morning walk through Picadilly
+ Foods I wanted to eat... ALL of the pastries at a food market!
+ French ladies in berets and the cute little Fiat at Paris' store, Merci.
+ A rainbow carousel (for grownups) in Paris
+ Our new Paris print hanging out the window of our hotel.
+ Monet and more Monet in Paris. I've been so lucky to see so much of his work around the world, and every time, in every place, I get so emotional and moved by his work. I'm a total embarrassment for Joshua, but there's just something about the colours that gets to me!
+ AMAZING chocolate packaging in Amsterdam, our last stop of the trip and the perfect way to round out such an incredible trip.