2015 is proving itself to be a busy one! I've already managed to get a little better at productivity and time management, so that's one resolution that's working out! We've been flat out through January with family celebrations and preparations for some travel next month for Palm Springs!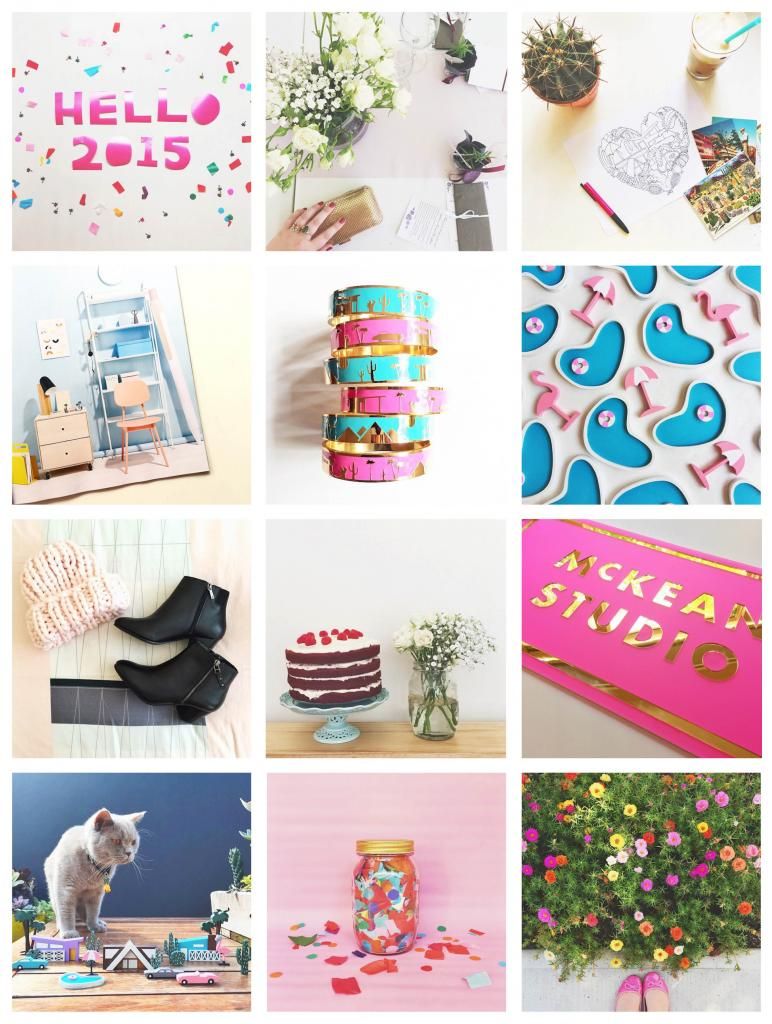 + Joshua's sister got married on the first weekend in January. It was hotter than anything that weekend, we even came home in between the ceremony and reception for a cold shower and an outfit change! It was a lovely day though, with a happy bride and groom, and hopefully the end to our wedding streak for a little while! As lovely as it's been to celebrate with so many dear friends and family in the last 12 months, I think I officially have wedding fatigue!
+ I worked on some new illustrations, the first one of the year being Palm Springs Love! A new limited edition print run of 100 gold hearts. They turned out great!
+ Inside Out Magazine, a little feature in the January issue of our Palm Springs Mini Cities.
+ A new colourway in our Palm Springs City Bangle, to celebrate our trip to Modernism Week!
+ Painting lots of pieces for our Mini Cities. It's been a solid 3 weeks of gluing, painting, drying and repeating.
+ A couple of new purchases willing the hot summer weather to move along - and to prepare for a wintery trip to New York!
+ Joshua had a birthday, and I made a huge and wonky layered Red Velvet Cake to celebrate. Totally ridiculous for the two of us to get through (we ate maybe a 6th of it?) but I always worry that he doesn't get enough of a fuss made over him, so I maybe overcompensate!
+ New signage for McKean Studio! So fancy, so expensive, but so worth it. I mean, shiny mirror gold and frosted pink! It had to be done!
+ The Mini Cities in their home with the resident cats. I love when people send me photos on Instagram like this one!
+ Confetti filled workspaces, working on new photographs for website updates.
+ Bright flowers on my neighbours nature strip. Stopping to appreciate these guys when I leave the house of the morning has been a good way to start the day!
Hope your January was a good one, and your year is off to a great start!