July Snapshots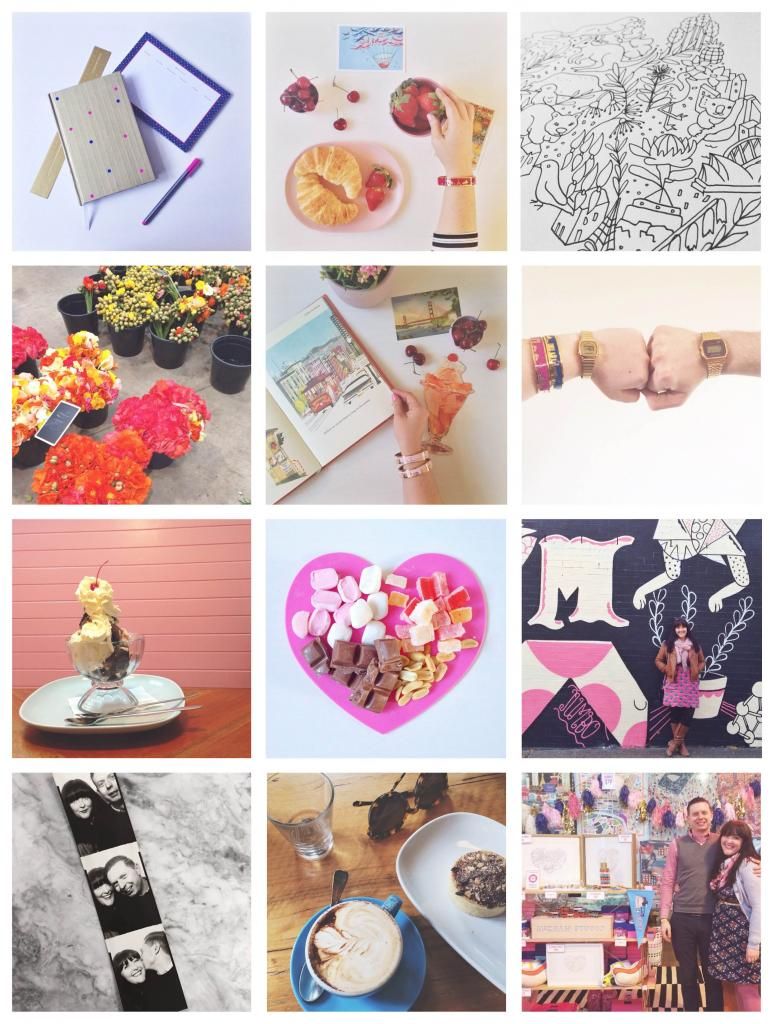 July was full to the brim - and with a few bonus events thrown in for good measure!
+ I started the month off being super organised for the new financial year, with a new diary, dedicated folders for invoices and receipts, and I even bought myself a very fancy Dymo labeller for sending out all of our McKean Studio packages. It's up there with my favourite things I've ever bought, it's seriously amazing.
+ We launched 2 new bangles, San Francisco and Paris! Pretty shades of pink, for two of the most beautiful cities we've visited.
+ I worked on a new illustration for a limited edition print run, coming soon! I'll share some more details and snippets soon.
+ A visit to the Farmers Market, which usually results in feeling inadequate about our cooking skills and a lot of flower admiration.
+ Twinsie watches! I bought Joshua a gold Casio for his birthday this year, and while we were in NYC I mentioned that I'd like to get a smaller version for myself. We walked around the Fashion District over and over looking for one, but never found one. Joshua surprised me with a little present a couple of weeks ago, yay! Matchy matchy!
+ An afternoon date to Daisy's, the cutest milkbar to ever be dreamed into existence. We split a sundae (and just about had to be rolled out the door) and sampled some cookies that will soon be used for Icecream Sandwiches!
+ I made a batch of Rocky Road for my dad's birthday, and we spent a day in Newcastle before celebrating with dinner.
+ At the tail end of the month was a whole lot of market preparation before we trekked down to Melbourne for The Finders Keepers! Photobooth, coffee and market stalls! What a month!