Brand New! City Bangles!
Still chasing my tail on getting things all updated around here. I've done a nice big overhaul on the website this weekend with some fresh new pictures and a brand new look for the store. Now all our products are divided nicely so you can see it all in handy sections!
Now, on to the new stuff! City Bangles!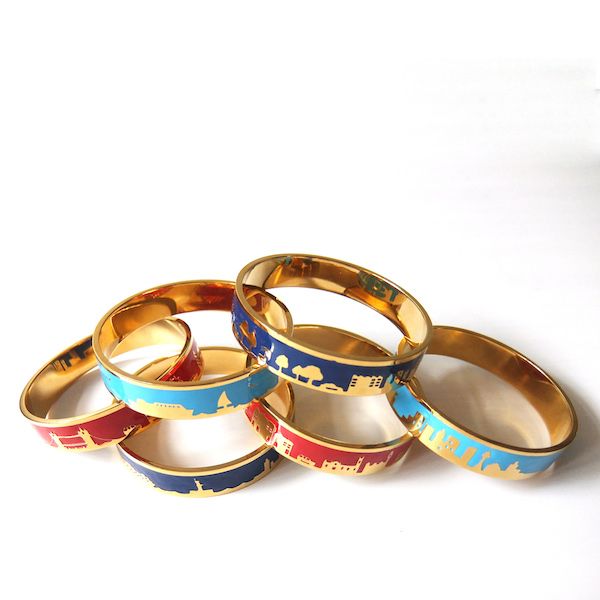 Joshua and I have been working on our new McKean Studio City Bangles since the start of the year, with hours on hours being spent tweaking the designs to get them just right. Joshua came up with the idea for them initially, and I just about squealed with glee when he showed me his concept drawings. We got on to the designing straight away, refining the designs to represent each city in the best way. Many months and several rounds of sampling later, we finally have them ready for purchase!
3 cities are currently in the range: Sydney, London and New York. The bangles are cast in stainless steel, plated with 18k gold and finished with enamel colour. We launched them officially last weekend at The Finders Keepers Market to a great response, and we're looking forward to adding a couple more cities in the future!
Available in our fancy new store now, $66 each.