December Snapshots
December, done and dusted. Quite possibly one of the busiest months of all year, a huge month to round out an even huger year. A lot of celebrating, a lot of visits with friends and family, and a lot of late nights working to get things finished!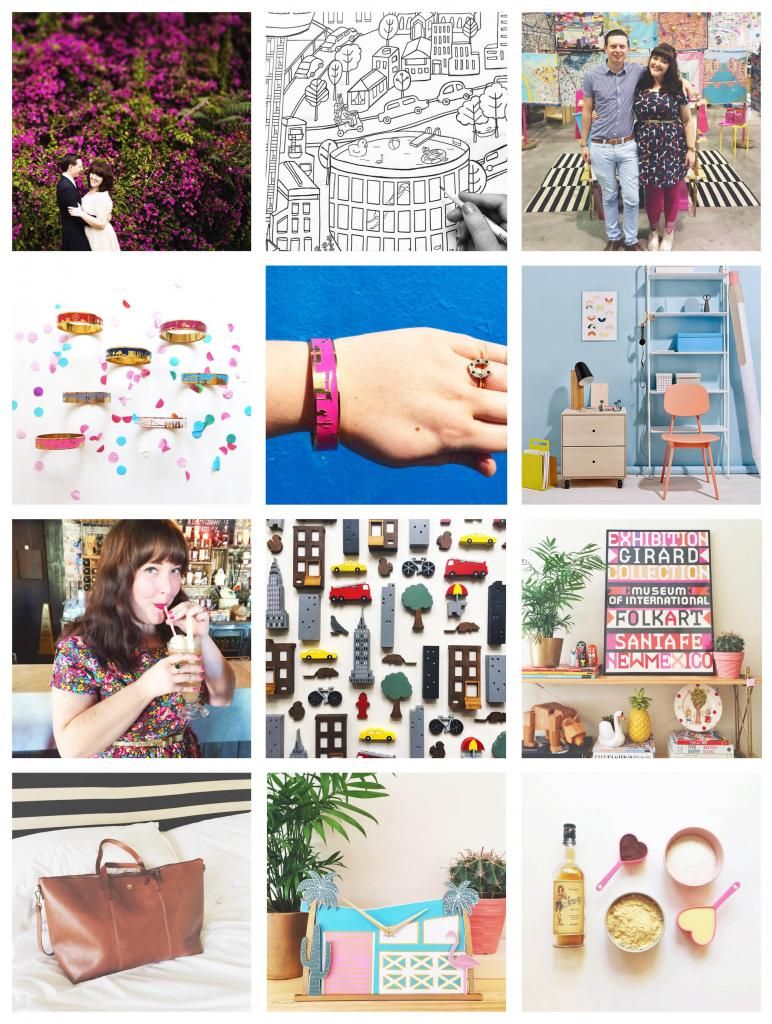 + We celebrated our 3 year wedding anniversary on December 09 this year. 3 wonderful years of adventures together!
+ I finished a huge commissioned illustration that I've spent the later half of this year working on. It was a really detailed piece, and the biggest project to date that I've worked on.
+ The Finders Keepers Market in Sydney, our last event for the year. It was our biggest market to date and we were so happy to meet lots of lovely friends and supporters!
+ A new bangle to the City Bangle range, Palm Springs! Hot pink and my new favourite!
+ Our Mini Cities made a mini appearance in the January issue of Inside Out magazine! I keep meaning to track down a copy for our house, it's so nice to see your work in print!
+ Christmas parties for a week straight, with lots of cocktails at my work party. So delicious!
+ We made plenty of Mini Cities through December, and we'll be working on more in the new year!
+ Home tidying, the bright little nooks are lots of fun.
+ 3 years of marriage generally denotes 'leather' as a gift. We chose leather weekend carry bags, monogrammed in gold (Fancy!). We're travelling overseas again in February, so I'm looking forward to breaking them in on an official trip!
+ A Palm Springs clock I made for my work Christmas party 'Kraft Kringle' - we all make a gift and the presents are drawn like a lucky dip. Lots of fun to be a part of.
+ Christmas Rum Balls! I could eat those babies all year round!