November! I always panic when it hits November once it gets to the pointy end of the year! It's been a busy month, wrapping up freelance projects so that I can take a break in December and focus on McKean Studio (and Christmas!) and all of the other things happening. Here's what we got up to in November: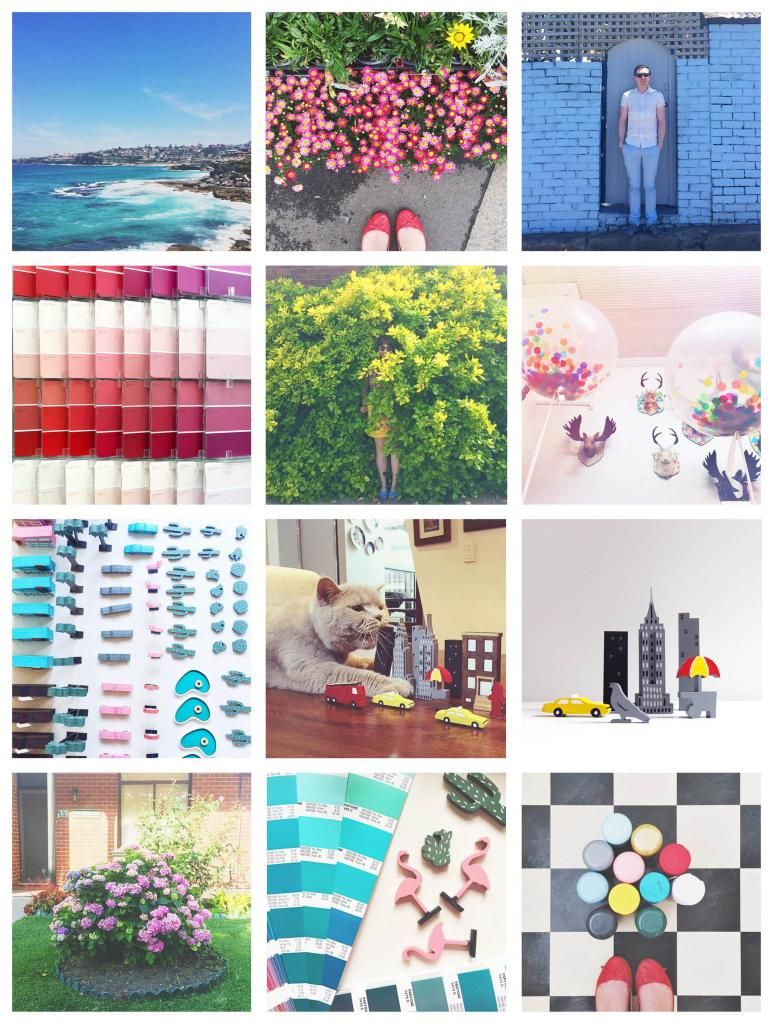 + Sculpture by the Sea with my mum in town for the weekend
+ Flower findings on my lunchbreaks
+ Joshua's outfit/environment coordination was particulary impressive this day! Right down the grey shoes!
+ Colour choices on one of the many trips to Bunnings this month (I think we're up to 5 or 6 this month alone!)
+ Hiding out after a post-run in this amazing bush!
+ Party balloons at Made 590. The very best store where I've worked for the past 4 years turned 10 this month!
+ Production lines of our new Mini City range
+ Someone who bought all three of the NYC Mini City sets sent me this snap of their cat investigating the pieces. Catzilla! I laughed all day at this, so so cute!
+ One of the NYC sets, without any cats in the image. ;)
+ More flower findings on an afternoon walk. One of our neighbours has the most beautiful hydrangea plant in their front yard, I love this time of year for all of the flowers around our suburb.
+ Messy desks; choosing more colours for a new City Bangle, and adding in tiny details to some of the Palm Springs Mini City pieces
+ More paint colours! We figured out a faster way to batch make some of our things (a very welcome discovery!) and stocked up on the paints to ensure maximum efficiency! I asked Joshua if he wanted to play skittles on the kitchen floor, but I think we were one can short of the proper arrangement. Next time!