October Snapshots
October saw Joshua and I ending up in 3 different states in as many weeks, eep! We travelled to South Australia at the start of the month for a family celebration over the long weekend, spent a very quick weekend at home in Sydney NSW and the weekend after that was in Victoria. No wonder I'm a bit worn out this month! Sheesh! October was a month full of work, and punctuated with some fun pips. I've taken on more freelance work this month, and am slowly adjusting to managing myself and all different deadlines. I'm not there yet, but like all things, it's a work in progress. Here's some of the prettier bits of what we did in October: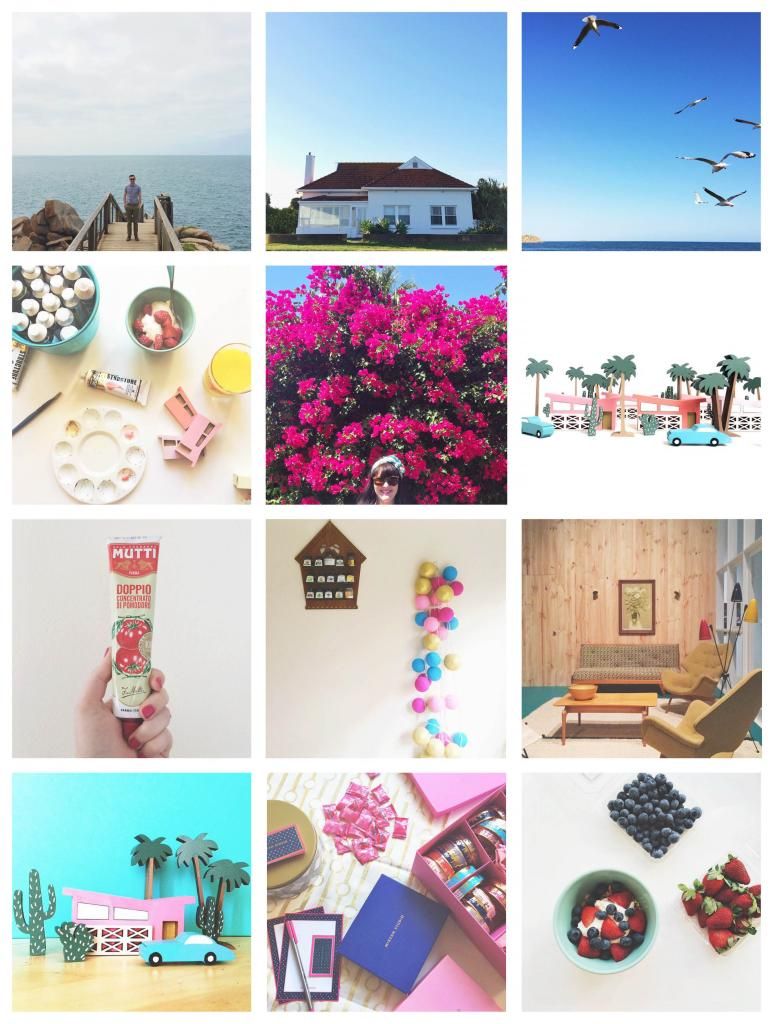 + A long weekend in South Australia! We spent a couple of days in the sweet little seaside town of Victor Harbor, an hour south of Adelaide. Blue skies, blue water, birds, and a big chunk of Joshua's extended family. It was so nice to spend a bit of time hanging out with everyone.
+ Work desk messes. Painting tiny figurines over breakfast.
+ Always dreaming of Palm Springs, hence the inspiration for our new product! I'm hoping to try and visit again next year, it's such a magical part of the world (and I don't use that sentence lightly!).
+Mini Cities! The first in a new line of miniature city models we've been working away on for the past little while. A proper update on those coming soon!
+ Packing orders after our trip to Melbourne. We're so thankful for all of the support McKean Studio has received this year. It keeps us busy and on our toes, and I try to stay conscious of the fact that so many people are willing to spend their hard earned money on the things that we make.
+ Berry season! I can't get enough at the moment. I've recently cut out added sugars in everything that I eat, so breakfast is basically the equivalent of dessert for me! Yum!