I'm looking back on this past month as 'Stress September'. I've been really struggling to feel 'on top' of things lately, despite working like a dog to get things done. I've been so busy this month that looking back on photos made me realise that there are 2 new prints in the shop that I didn't realise I hadn't posted about, and that just about every weekend had something happening. No wonder I'm a bit worn out! I'm trying to get back into a routine of to-do lists and clear time management and self organisation, to go into the last 3 months of the year with some semblence of sanity. Wish me luck, hey! Here's what we got up to in September.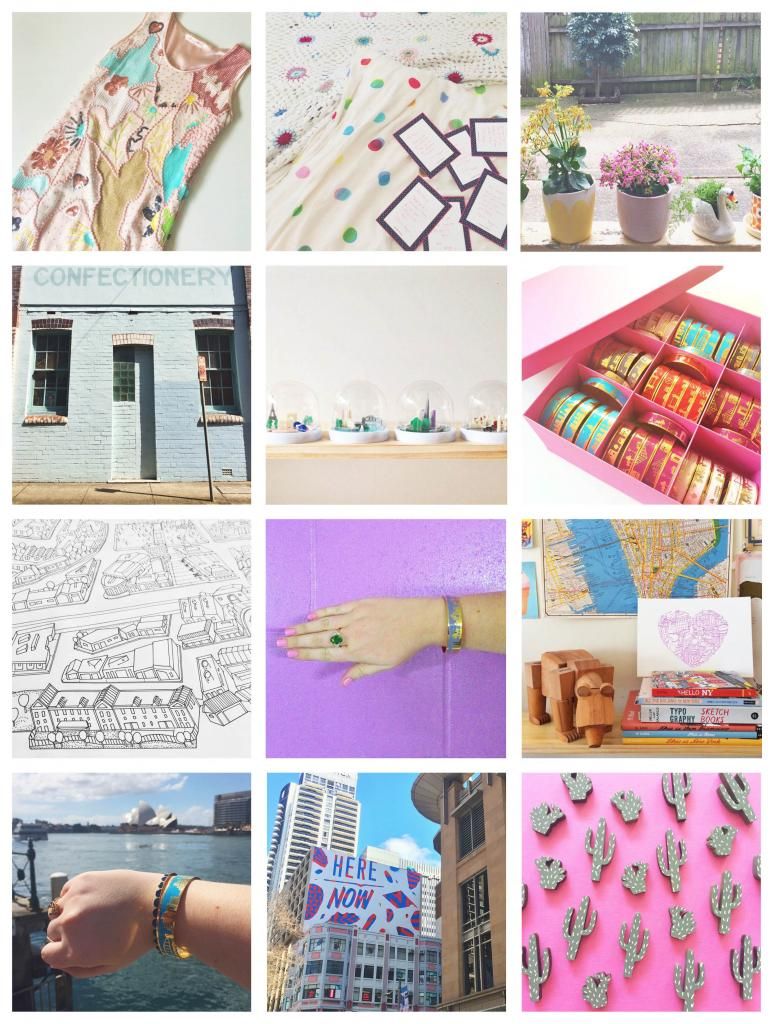 + One of my best friends from university got married at the start of September. I got to wear a fancy sparkly dress to celebrate such a special occasion. I'm 100% sure there are 10% less beads and sequins on that dress after wearing it for a day. Oops!
+ I got really sick in the middle of the month, typical when I'm already frazzled about my workload. I spent 3 days totally bed ridden, and resorted to writing thank you notes to go out with shop orders from my mattress. It's a glamorous life!
+ I tried to make up for neglecting my plants by giving them some balcony time in the sunshine.
+ An afternoon stroll through the backstreets of Newtown, en route to errand running. I loved this old Confectionery building. The perfect shade of baby blue.
+ We said goodbye to our City Domes and sold all of the remaining sets. We've retired the line completely and are working on something new to (sort of) replace them.
+ Bangle storage, thanks to IKEA. I'm always looking for new storage solutions to keep the studio space tidy, and these boxes are the perfect size for bangles and are the perfect pink.
+ Drawing, drawing, drawing. A huge commissioned piece that I've been working on all month, finally, almost, just about finished. It's been a major monkey on my back and I'm so looking forward to it being completed and with the client. A lesson learned for me to 'time estimate' better so I can quote accordingly. I'm going to try and share some more blog posts on these sorts of things, and how I basically halved my rate by acccident.
+ Bangle matching with car park walls. Makes grocery shopping more fun!
+ A new print in the store, New York Love! I'll share a proper post on it soon, but it's pink foiled and super cute!
+ Sydney City Bangle, in the city that inspired it. I took it down to the harbour so show it off to the icons featured on it. Hello, Opera House!
+ We spent a brief Saturday morning in the city to try and claim something of a weekend and get out of the house. Admiring Numskull's new piece in the CBD, 'Here, Now' on a giant wall above Pitt Street. Taking it as a reminder to slow down a little bit now and then!
+ New new new! Baby cacti, coming soon! Part of the aforementioned City Dome replacements... Can't wait to show you our new project, it's going to be so cute!